Read Time:
2 Minute, 52 Second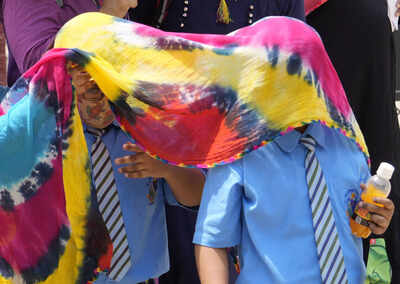 PUNE: In its Climate Summary for April, IMD recently said that the absence of active western disturbances (WDs) in the month over north India caused highly sub-dued rainfall and very less thunderstorm activities over northwest and central parts of India.
" It led to frequent and also prolonged spell of heat wave to severe heat wave days and higher than normal temperature over these areas in most days. West Rajasthan, Himachal Pradesh, south Haryana-Delhi, west Madhya Pradesh and western parts of Uttar Pradesh experienced higher number of heat wave days and East Uttar Pradesh, eastcentral India reported lower number of heat wave days," IMD said.
A total of six WDs during the dates 1-4, 7-9, 13-15, 20-22, 23-25 and 28-29 affected north India in April. "However most of them were feeble, dry and moved across higher ridges of Himalayas. Only the last three systems caused gusty, dust rising winds and dry thunderstorm in some places of northwest India," IMD said.
In contrast to March 2022, northeast and southern Peninsular India, especially Kerala and Tamil Nadu received scattered to fairly widespread rainfall and thunderstorm on many days in April this year. This was because two cyclonic circulations moved from southwest Bay of Bengal to Southeast Arabian Sea across south India during 2nd and 3rd week and north–south troughs/wind discontinuities prevailed from Central India to South Peninsula in the lower tropospheric levels on many days.
"Under the influence of cyclonic circulations/troughs in lower tropospheric levels supported by moisture incursion into the area, there was fairly widespread to widespread rainfall/thunderstorm activity over Sub Himalayan West Bengal and Sikkim on most of the days and over Northeast India during the first half of April," IMD said.
FOLLOW US ON SOCIAL MEDIA
FacebookTwitterInstagramKOO APPYOUTUBE
For more news update stay with actp news

Android App

Facebook

Twitter

Dailyhunt

Share Chat

Telegram

Koo App