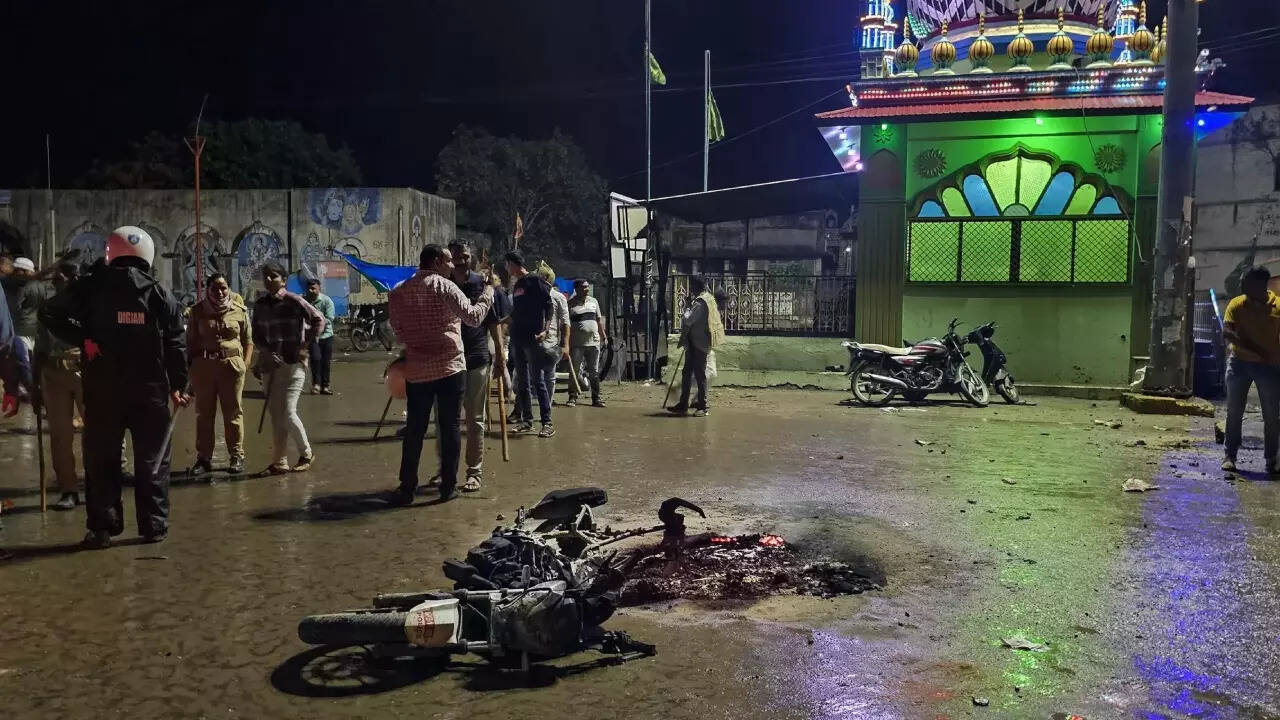 RAJKOT: Heavy rioting broke out in Junagadh, Gujarat, on Friday night, amid inclement weather, over a municipal corporation notice warning of the demolition of a dargah encroaching on a public road. A civilian died and at least seven people, including five policemen, were injured as a mob of around 550 people resorted to heavy stone-pelting. As many as 24 people were arrested.
Officials said teams from various police stations and the local crime branch arrived at the Majevdi Gate area on being informed about a mob gathering near the Geban Shah Pir Dargah at around 10pm and that they were preparing to block the road.
"We tried to convince people to disperse. However, at around 10.15pm, there was sloganeering and the mob started pelting stones. We resorted to lathi-charge and lobbed five tear gas shells to control the situation," said DSP Hitesh Dhandhaliya, who was injured in the stone-pelting.
The rioting continued and the mob targeted three two-wheelers of police and four police vans. The mob also vandalised the Majevdi police chowki and targeted a state transport bus whose driver and conductor were injured. A two-wheeler was set on fire. Along with Dhandhaliya, police sub-inspectors NV Ambaliya, AP Dodiya, KK Maru and JR Vaja were also injured in stone-pelting.