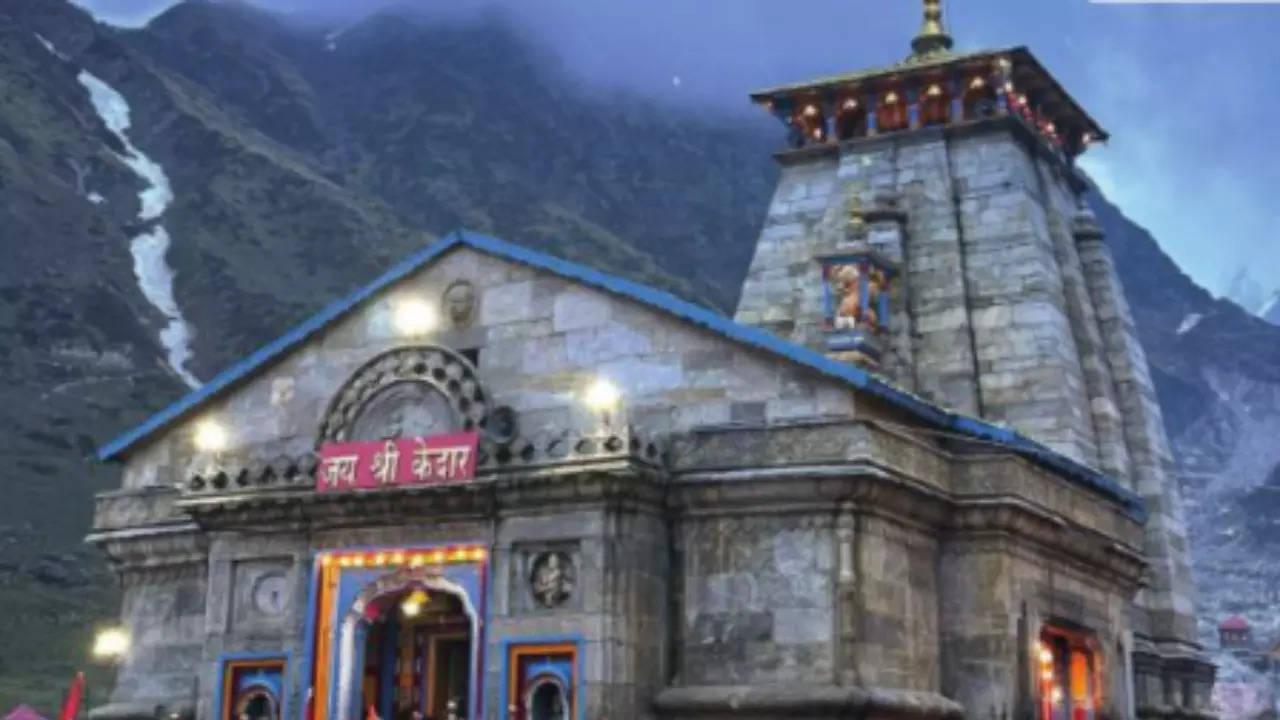 The flash floods of 2013 reduced the temple town to rubble. A decade on,
Pankaj Doval
finds pilgrims trudging up a long, treacherous trail, living in tents and rooms with almost no facilities, and paying for everything through their nose
A decade has passed since the dance of death in Kedarnath. In the evening of June 16, 2013, and then again next morning, sudden but torrential rains, devastating floods, and a series of landslides had hit this holy town. Rocks, mammoth boulders and icy waves of water – some rising 30 feet high – tore and flattened whatever stood in their way. Mountains, buildings,
pilgrimage
routes, roads, trees, the jungle – nothing was spared. When it was over, thousands of people, mostly pilgrims, lay dead.
Tough weather conditions and the punishing Himalayan terrain made rescuing the survivors a challenge in the following days. Even air force choppers found it difficult to land. I was one of the many journalists who went into the region in 2013 to report on the destruction, the humanitarian crisis and the subsequent relief efforts. And now, visiting after all these years, the feeling I get is of a region frozen in time.
Don't get me wrong – the old bustle is back. Thousands of pilgrims have been trudging up to Kedarnath before the monsoon arrives. Local shopkeepers and tent owners are doing brisk business. But the scars of 2013 are everywhere. The rubble of damaged buildings remains, and much of the infrastructure is temporary.
Cold Comfort For Visitors
While the plains bake in mid-June, Kedarnath is icy cold. The town sits at 12,000 feet (about 3,600m) in the western Garhwal Himalayas, and the mercury settles at -3 degrees Celsius the night I arrive. Yet, lodgings in this town aren't designed for its cold climate. Even the chief priest of the Kedarnath Temple stays in a bare-bones place close by. A room heater is his chief comfort despite the frequent power cuts.
Into this ill-equipped town, pilgrims troop all day. Their progress is made slower by the new yatra route that's tougher than the old one that got washed away. And when they get here, there aren't enough all-weather buildings to take them in. You will find many of them asking for rooms till late into the night.
I am lucky to find a room, but it is a poky room just big enough for a medium-sized bed with old bedding, and an arguably clean toilet. Each one of these rooms will set you back Rs 4,000-8,000 for a night.
But most pilgrims – including the elderly, parents with small children, and those with modest means – spend the night in sleeping bags inside tents set alarmingly close to the Mandakini river, whose bone-chilling water had caused the devastation in 2013. In fact, there are tents and temporary structures all over the small town, and pilgrims have to pay from Rs 500 to a few thousand rupees to sleep in one of them.
Hygiene is a big concern in these colonies of tents as each toilet is used by scores of people. And hot water for bathing is a luxury. "You can get a bucket of hot water for Rs 100-150, but you will need to carry it to your bathroom," a room broker tells me. You might want to save that money for a bottle of drinking water that costs Rs 80-120 here. A plate of hot Maggi noodles comes for around Rs 80. I pay Rs 250 for a thali of chapati, daal and sabzi at one of the popular eating joints.
You can't help but feel how a little support from police and other district authorities could have helped the pilgrims. But for now, it is a laissez-faire system in which the administration is conspicuous by its absence.
Pilgrims anyway don't dwell on these complaints for long because all they want is a darshan of 'Baba Kedar'. They queue up patiently chanting 'Om Namah Shivay', 'Bam Bam Bhole' and 'Jai Baba Kedar'. Often, the queue is longer than 2km, and you might have to stand for hours. Those willing to shell out more, or having the right contacts, can get tickets for VIP darshan, but even then, meeting Baba takes time.
Not An Easy Destination
One reason why the state has been unable to remove the debris and build new permanent structures is the absence of a motorable road to Kedarnath. The difficult terrain and environmental concerns of carrying out construction in a sensitive mountainous zone stand in its way.
If you can afford it, a chopper ride is the easiest way to reach Kedarnath. A two-way ticket for the 7-8-minute ride from Guptkashi, about 35km away, costs almost Rs 6,300. This time, the state government has tied up with IRCTC for chopper bookings to prevent fleecing and fraud. However, the flying experience feels unprofessional, even dangerous, with ill-prepared staff, erratic schedules (partly due to the fast-changing weather), and lack of processes.
I take a ride with Thumby Aviation, who have no security checks for passenger cargo and luggage, and no explanations or support for the long delays. Other operators are no better.
The alternative is to trek for 10-12 hours from Sonprayag, a few kilometres away from Guptkashi, on difficult terrain. It's a roughly 20km trek with a steep slope that even 20-year-olds find challenging. And the army of ponies that moves up and down this path, carrying pilgrims, makes walking even more difficult.
People I meet in Kedarnath say the pony operators charge much more than the government-approved rates. Archana Shivalkar, a Mumbaikar who walked up to Kedarnath beside her 66-year-old mother who rode a pony, says there should be more facilities along the way: "We need more support from the administration as we climb up. There should be designated areas for people to sit and relax, as they get tired on the inclines. "
The Centre has approved a ropeway to connect Kedarnath with Gaurikund that will reduce the journey time to less than one hour, but a lot remains to be done to make the pilgrimage a satisfying and comfortable experience for the thousands who visit this temple town daily from late-April to the start of winter.