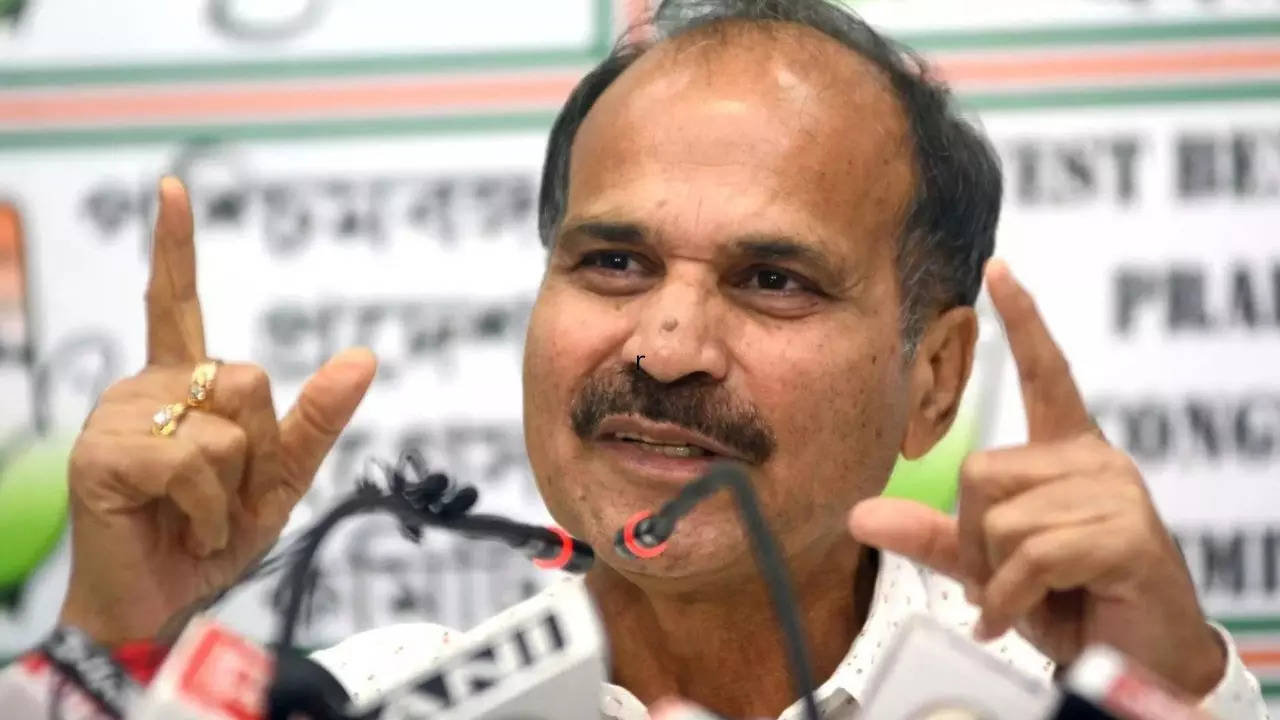 NEW DELHI: Armed with copies of the official invite, snapshots of phone calls to his private secretary, and register entries acknowledging receipt of the invite, culture minister G Kishan Reddy on Wednesday tore into Congress leader Adhir Ranjan Chowdhury to demolish his claim a day earlier that he was not invited to the jury meeting of the Gandhi Peace Prize for 2021 despite being the leader of the largest opposition party.
The minister also alleged Chowdhury routinely missed meetings of the jury in the previous years, pointing out that he remained absent in 2019 and 2020 when the prize was conferred on Sultan Qaboos bin Said Al Said and Bangabandhu Sheikh Mujibur Rehman, respectively.
Reddy said Chowdhury, contrary to his claims, was contacted multiple times and the official invite signed by joint secretary, culture, Amita Prasad Sarbhai, was dispatched to him on June 8 along with all documents, including the list of nominees.
The PM-led jury had decided on June 18 to confer the Gandhi Peace Prize on Gita Press. On Tuesday, Chowdhury told TOI that he had received no intimation regarding the June 18 meeting. Chowdhury had also described as an "unmitigated falsehood" the culture ministry's assertion that it had reached out to him.
Reddy said, "Before I share the facts about the incident, I would like to say that it is disappointing to see someone like @adhirrcinc, with the stature of the LoP, stoop this low to further his political agenda and lie about such incidents." He then went on to produce "proof" of the ministry reaching out to Chowdhury. He said invites were sent to Chowdhury, along with the other jury members and it was received, in the case of Chowdhury, by his personal secretary Pradipto Rajpandit at the Lok Sabha MP's residence. He also produced phone records of calls made to Chowdhury on June 9 and 14.
"On June 16, as no confirmation was received, the concerned joint secretary from @MinOfCultureGoI had spoken to the PS to LoP reminding about the jury meeting. It was confirmed that the LoP was informed and was aware of the meeting. The joint secretary had requested the PS for a written confirmation about @adhirrcinc's unavailability for the jury meeting for which @MinOfCultureGoI didn't receive any communication," Reddy said.