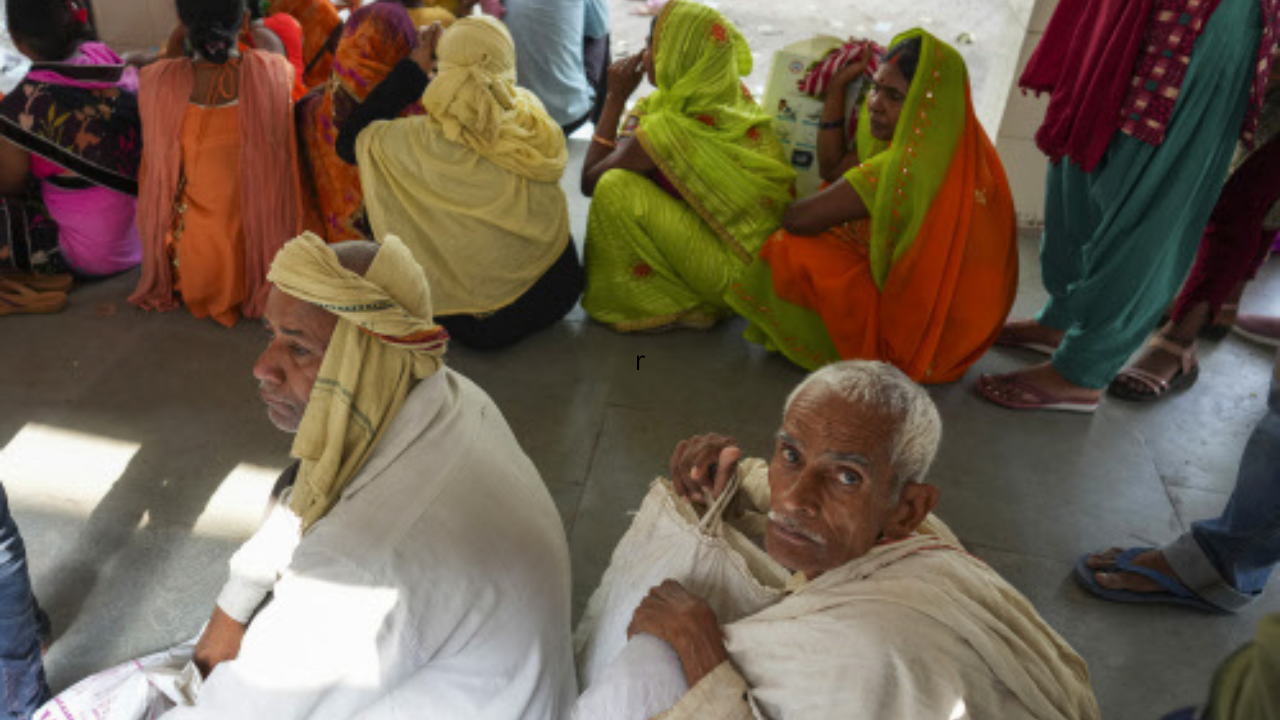 LUCKNOW: The spotlight on UP's alleged heat deaths swivelled Tuesday from Ballia to nearby Deoria in the state's east, with claims of 54 casualties due to sunstroke in the latter in the past 24 hours sparking fear alongside strong rebuttals from health authorities, reports Shailvee Sharda.
The Deoria fatalities and the 68 people who had died till Monday take the suspected heat toll in UP to 122 since June 15.Along with close to 50 deaths in Bihar, over 170 people have died from the scorcher in this period. In Ballia on Tuesday, though, the district hospital's chief medical superintendent (CMS), Dr SK Yadav, claimed a dip in the number of new patients.
No heat-related deaths, says Deoria med college principal
In Deoria, principal of Deoria Medical College, Dr Rajesh Barnwal, denied heat-caused fatalities. "Some who came to our medical college did die in the past few days but none was a consequence of heat stroke, as is being projected in a section of the media," he said.
Barnwal reeled off numbers to buttress his point. "As many as 126 deaths have been reported at the medical college between June 1 and 18. Of these, 38 were due to cerebrovascular accidents/stroke, followed by 36 due to shock with multi-organ failure. As many as 24 deaths were caused by respiratory ailments. Coronary artery disease was the reason in 13 cases. The other deaths were attributed to trauma (6), poisoning (3), chronic kidney disease (1) and alcoholic poisoning (1)."
"As many as 18 deaths were reported on June 18, while figures for June 17, 16 and 15 were 30, 09 and 12 respectively," he said. Deoria CMO Dr Rajesh Jha said most deaths were in the geriatric age group. He cautioned people to focus on prevention of seasonal risks and management of existing medical conditions rather than heeding "rumours".
Meanwhile, a health team investigating the alleged heat deaths in Ballia returned to Lucknow Tuesday and said the report was being finalised. The officials pointed out that the report depended on blood investigations of the patients in Ballia and may take a couple of days.