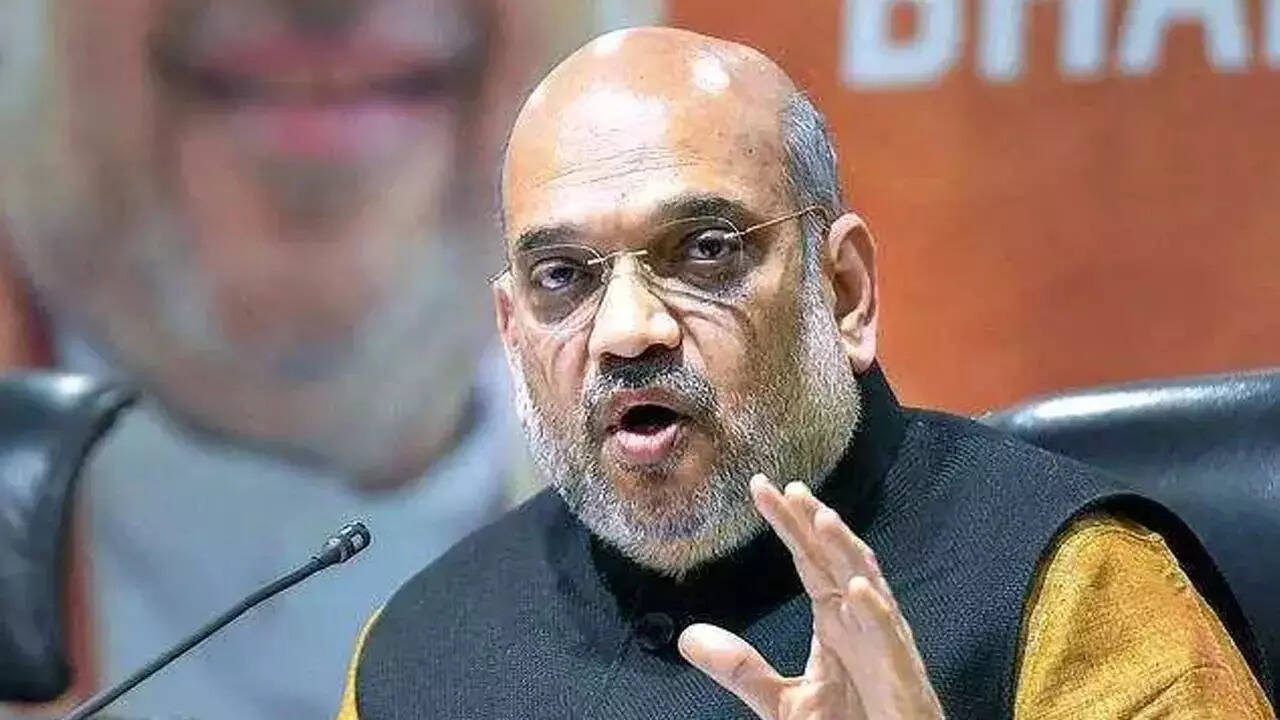 NEW DELHI: Home minister Amit Shah will pay a two-day visit to Jammu and Kashmir starting Friday, during which he will chair a security review in Srinagar and lay foundation stones of various development works in both Jammu and Srinagar.
Shah will also lay the foundation stone of J&K's first martyrs' memorial in Srinagar on Saturday, being set up to honour all the police, para-military and Army personnel who have made the supreme sacrifice during deployment in the erstwhile state and now Union territory.
The home minister will start his visit by paying a floral tribute at the statue of Jana Sangh founder Syama Prasad Mookerjee in Trikoot Nagar, Jammu on the occasion of his death anniversary on Friday. Mookerjee had relentlessly campaigned against Article 370, which gave special status to Kashmir but was read down in 2019. He died in Srinagar on June 23, 1953, days after he was detained while crossing the J&K border, which at that time required a permit.
Shah will lay the foundation stone for the Central Forensic Science Laboratory (CFSL) at Samba, apart from inaugurating various development schemes for Jammu region. He will reach Srinagar on Friday afternoon, and will lay the foundation stone or inaugurate development schemes for Kashmir region from the Raj Bhavan.
A security review meeting will be chaired by the home minister at 8 pm in Srinagar on Friday. To be attended by top officers of the J&K police, various Central para-military forces, Army and intelligence agencies, the meeting is expected to take an overall view of the security scenario in the state besides reviewing preparedness for the upcoming Amarnath Yatra and discussing measures to further tighten the counter-infiltration grid in view of the recent foiled infiltration bids by Pakistani terrorists in Rajouri and Poonch.
Later, he will attend the 'Vitasta' festival organised by the Union Ministry of Culture in Srinagar.
On Saturday, the home minister will lay the foundation stone of the 'Balidan Stambh' in Srinagar before returning to the national capital.