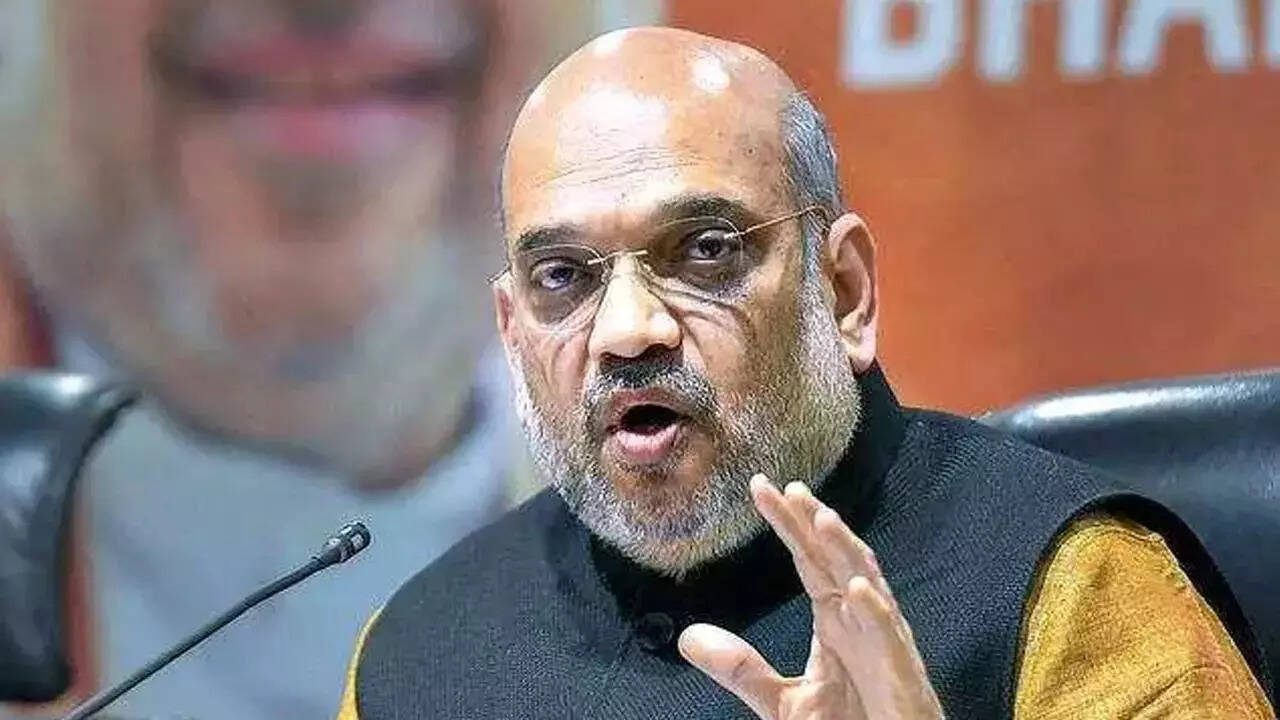 NEW DELHI: Union Home Minister Amit Shah will be on a day-long visit to Gujarat on Tuesday and attend several public events that include the worship at lord Jagannath Temple, the inauguration of two parks, a railway flyover and 'bhoomipujan' of a hospital.
Shah will arrive in Gujarat by late Monday evening and will attend five public events scheduled on Tuesday.
On Tuesday, the Home Minister will start his day early by attending 'Mangla Aarti' (part of worship) at Jagannath Temple in the Jamalpur area of Gujarat's Ahmedabad at around 3.45 am.
In Ahmedabad's New Ranip, the Home Minister will be inaugurating a newly constructed park by Amdavad Municipal Corporation (AMC) around 9.15 am. A few minutes after, the Home Minister will also inaugurate the newly constructed Jagatpur railway flyover by AMC and Railways in Ahmedabad's Chandlodia area.
Shah will later inaugurate a public park in the Credai Garden area in Ahmedabad.
The Home Minister will later take part in the 'Bhoomi Poojan' event of Trimurti Hospital in Ahmedabad's Bavla area.