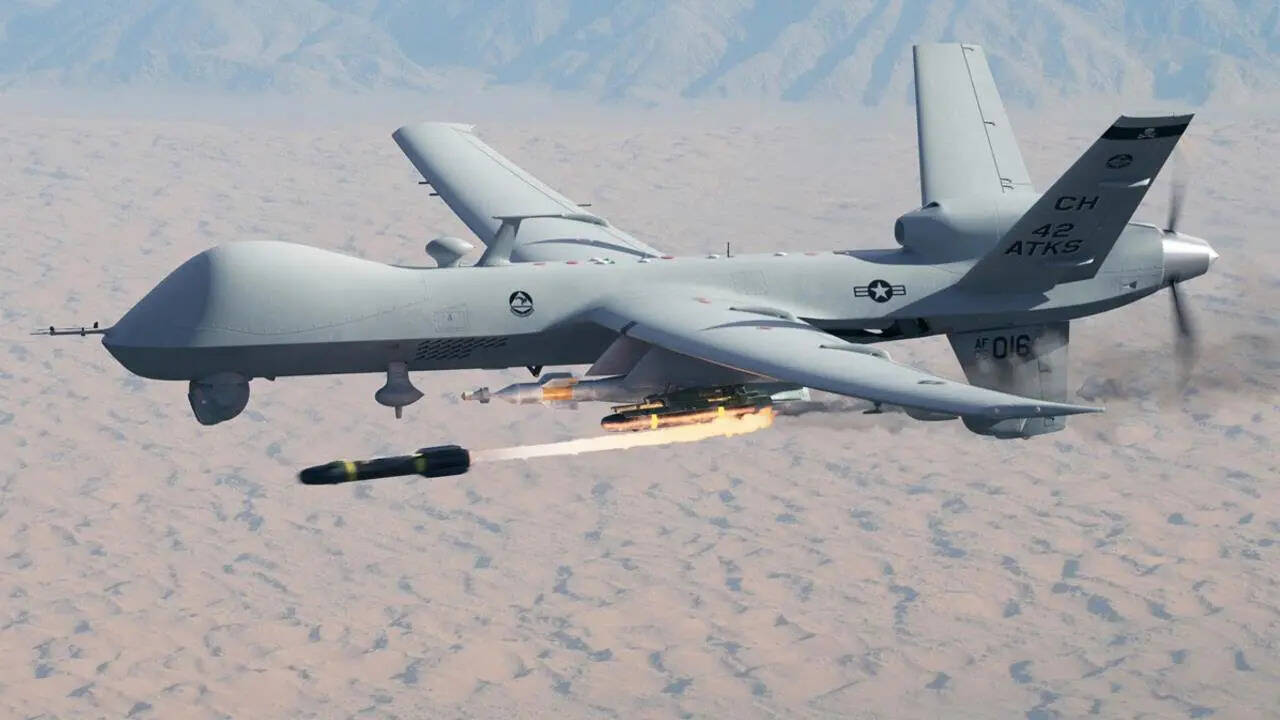 NEW DELHI: India is all set to procure 31 Predator drones from the US, which the armed forces are planning to deploy along border areas close to China and Pakistan as well as the vast maritime zone.
The plan to procure General Atomics' MQ-9B HALE UAVs was announced during the state visit of Prime Minister Narendra Modi to the US.
Only some NATO countries and close military allies of the US have the Predator drones manufactured by General Atomics.
Such armed drones, like manned fighters, are capable of firing missiles and precision-guided munitions on enemy targets before returning to their home bases to re-arm for their next mission.
The Predators, also called the MQ-9 Reaper, can fly up to 36 hours at a stretch and can be used for focused monitoring of any specific point or area of interest.
The MQ-9B has two variants – SkyGuardian and its sibling SeaGuardian.
The MQ-9Bs will be assembled in India. As part of this plan, General Atomics will also establish a Comprehensive Global MRO facility in India.
The drone deal is expected to further bolster India's national security and surveillance capabilities, not only in the Indian Ocean but also along the frontier with China and Pakistan.
The drones will be operated by the tri-services jointly.
One of the hubs will be created at INS Rajali where the tri-services are already operating two unarmed Predator drones that were taken on lease during the initial phase of a standoff with China in 2020-21.
The drones, which have a maximum range of 5,500 nautical miles and can fly at an altitude of over 40,000-feet, have been effectively deployed to monitor Chinese military activities along the Line of Actual Control.
The MQ-9B drones, with their cutting-edge avionics and ground control systems, have COMCASA-protected equipment like advanced Global Positioning System (GPS), Identification Friend or Foe (IFF) receiver and VHF system, which are immune to jamming and spoofing from enemies.
The drones on lease are operated by representatives from General Atomics, but now Indian pilots from the three services will be trained for the role.
A detailed scientific analysis was carried out by officers from the tri-services to arrive at the number of unmanned aerial vehicles of this long endurance variety.
(With inputs from agencies)