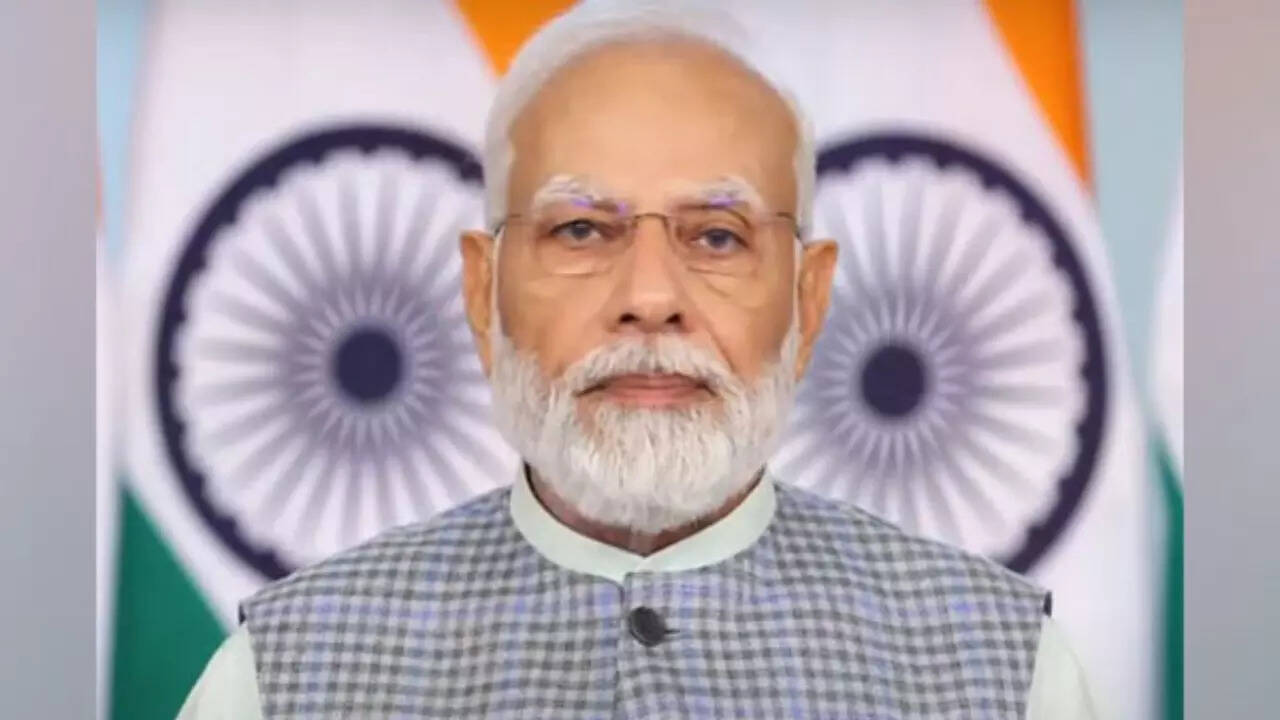 NEW DELHI: Prime Minister Narendra Modi on Thursday stressed on the role of G-20 countries in striking the right balance between the opportunities and challenges posed by digital technology, which he termed as a force multiplier in increasing access to education and adapting to future needs.
Addressing a G20 Education Ministers' Meeting held in Pune via video message today, the Prime Minister touched upon the potential of Artificial Intelligence which offers great potential in the field of learning, skilling and education.
The Prime Minister stressed that G20 countries with their respective strengths can play a crucial role in promoting research and innovation, especially in the Global South. He urged the dignitaries to create a path for increased research collaborations.
Continuous skilling, re-skilling, and up-skilling are key to making youth future-ready, said Prime Minister noting that education is not only the foundation upon which India's civilization has been built, but it is also the architect of humanity's future.
Highlighting the significance of the G20 Education Ministers' Meet towards the future of our children and youth, the Prime Minister expressed delight that the group has identified green transition, digital transformations and women's empowerment as accelerators for achieving Sustainable Development Goals.
"Education is at the root of all these efforts", the Prime Minister said, as he expressed confidence that the outcome of the meeting will be an inclusive, action-oriented and future-ready education agenda.
"This would benefit the whole world in the true spirit of Vasudhaiva Kutumbakam – One Earth, One Family, One Future", the Prime Minister said.
Throwing light on the emphasis laid on research and innovation, the Prime Minister highlighted that India has set up ten thousand 'Atal Tinkering Labs' across the country which act as research and innovation nurseries for our school children. He informed that more than 7.5 million students are working on more than 1.2 million innovative projects in these labs.
He recited a Sanskrit Shloka which translates into 'True knowledge gives humility, from humility comes worthiness, from worthiness one gets wealth, wealth enables a person to do good deeds, and, this is what brings joy', he said that India has embarked on a holistic and comprehensive journey.
Modi emphasized that foundational literacy forms a strong base for the youth and that India is combining it with technology, and highlighted the 'National Initiative for Proficiency in Reading with Understanding and Numeracy", or 'Nipun Bharat' initiative by the Government and expressed happiness that 'Foundational Literacy and Numeracy' has been identified as a priority by G20 as well.
Underlining the need to make youth future-ready by continuously skilling, reskilling, and up-skilling them, PM Modi emphasized aligning their competencies with evolving work profiles and practices.
Further, stating that India is undertaking skill mapping where ministries are working in tandem, he suggested that G-20 countries can undertake skill mapping at the global level and find gaps that need to be plugged in.