Read Time:
4 Minute, 52 Second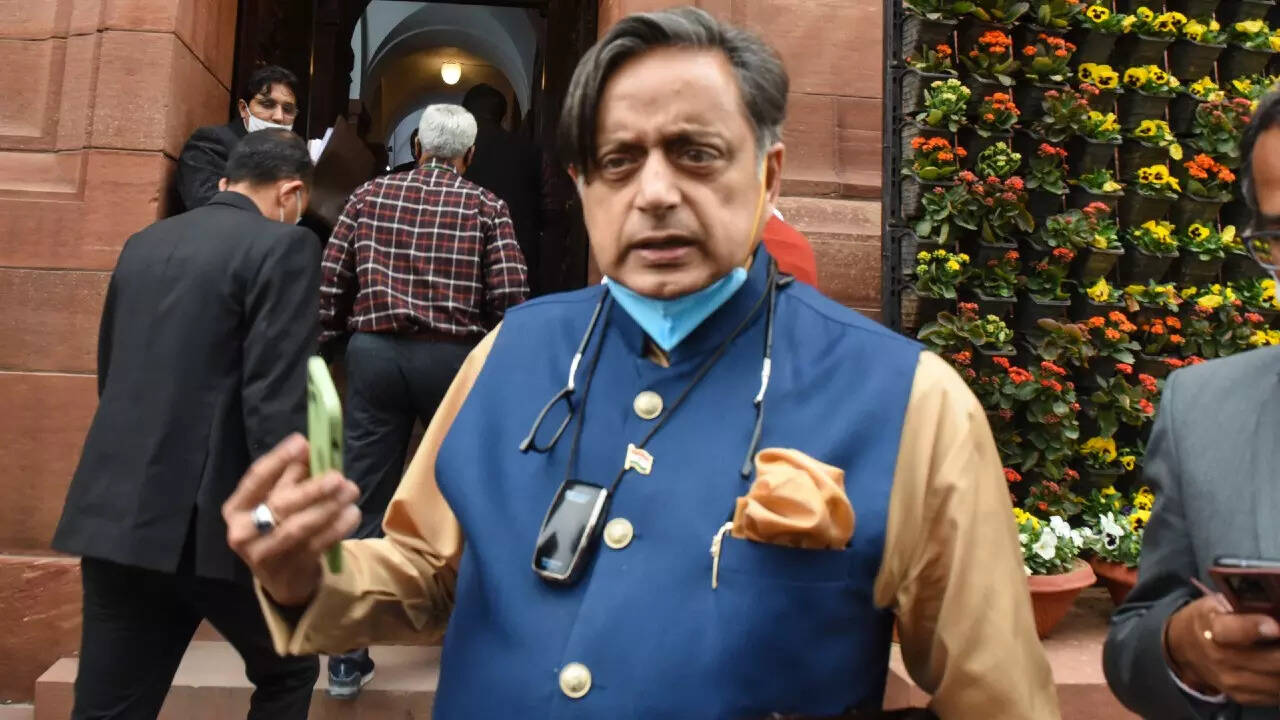 NEW DELHI: Amid a raging row over Rahul Gandhi's remarks made in the UK, senior Congress leader Shashi Tharoor asserted on Friday that the former party chief at no point called on foreign countries to intervene in India's democracy and there was nothing remotely anti-national about his comments.
Gandhi's remarks during his recent trip to the United Kingdom have rocked Parliament, with both houses failing to transact any significant business on the first five days of the budget session's second half.
Speaking at an event here on the row over Gandhi's remarks, Tharoor wondered whether it was the most important issue confronting Parliament and called for moving on beyond "all this tu tu main main" and focus on the problems facing the country.
Asked about the ruling Bharatiya Janata Party's (BJP) demand for an apology from Gandhi over his comments, the MP from Thiruvananthapuram said he does not think the former Congress chief has got anything to apologise for.
"I think that is the amazing thing about them. The BJP is brilliant I must say at politics and one of the things they have done is that they have blamed him (Gandhi) for something he has not said and then managed to stick that charge on his neck and demand that he apologise for something he has not said," Tharoor said.
At no point did Gandhi call foreign countries to intervene in India's democracy, the former Union minister asserted.
"What he said was explicit. He said 'this is our problem, it is an Indian problem and Indians will solve it, but you should be aware because Indian democracy is a global public good'. I see nothing there to apologise for," Tharoor said.
If the BJP wants Gandhi to issue an apology for talking about domestic politics in a foreign country, then the first person to apologise will have to be Prime Minister Narendra Modi, he added.
Tharoor claimed that on many foreign visits, PM Modi said India has been a country where nothing happened for 65 years and Indians used to be ashamed to show their faces abroad before he came to power.
"I think when he (Modi) apologises for statements like that, then all of us can apologise for saying the opposite abroad. I think this is the level of political discourse we ought to grow out of," he said.
Asked about Gandhi's remarks in the UK, which were alleged to have been seeking foreign intervention, Tharoor said, "I seem to remember him saying that you need to be aware because this is a global public good…. The notion that he asked for any intervention from outside to my mind is not borne out of any evidence that I have read or seen."
Asked if Gandhi could have avoided those remarks, Tharoor said, "I am not the one who spoke. To my mind there is nothing there to apologise for because there is nothing there that is in any way remotely anti-national."
"You can say why you go there at all, why can't you talk about something else…. The fact is that everyone in a democracy is entitled to express their views on what they consider appropriate forums and I will not decry any individual," he said.
The more significant question is if this is genuinely the most important issue confronting Parliament that its proceedings have to be paralysed for a week, Tharoor said.
"Can we not move on beyond all this tu tu main main and focus on the problems of the nation?" he asked.
During his interactions in the UK, Gandhi alleged that the structures of Indian democracy are under attack and there is a "full-scale assault" on the country's institutions.
The former Congress president also told British parliamentarians in London that microphones are often "turned off" in the Lok Sabha when an opposition member raises important issues.
Gandhi's remarks triggered a political slugfest, with the BJP accusing him of maligning India on foreign soil and seeking foreign interventions, and the Congress hitting back at the ruling party by citing instances of Modi raising internal politics abroad.
For more news update stay with actp news

Android App

Facebook

Twitter

Dailyhunt

Share Chat

Telegram

Koo App