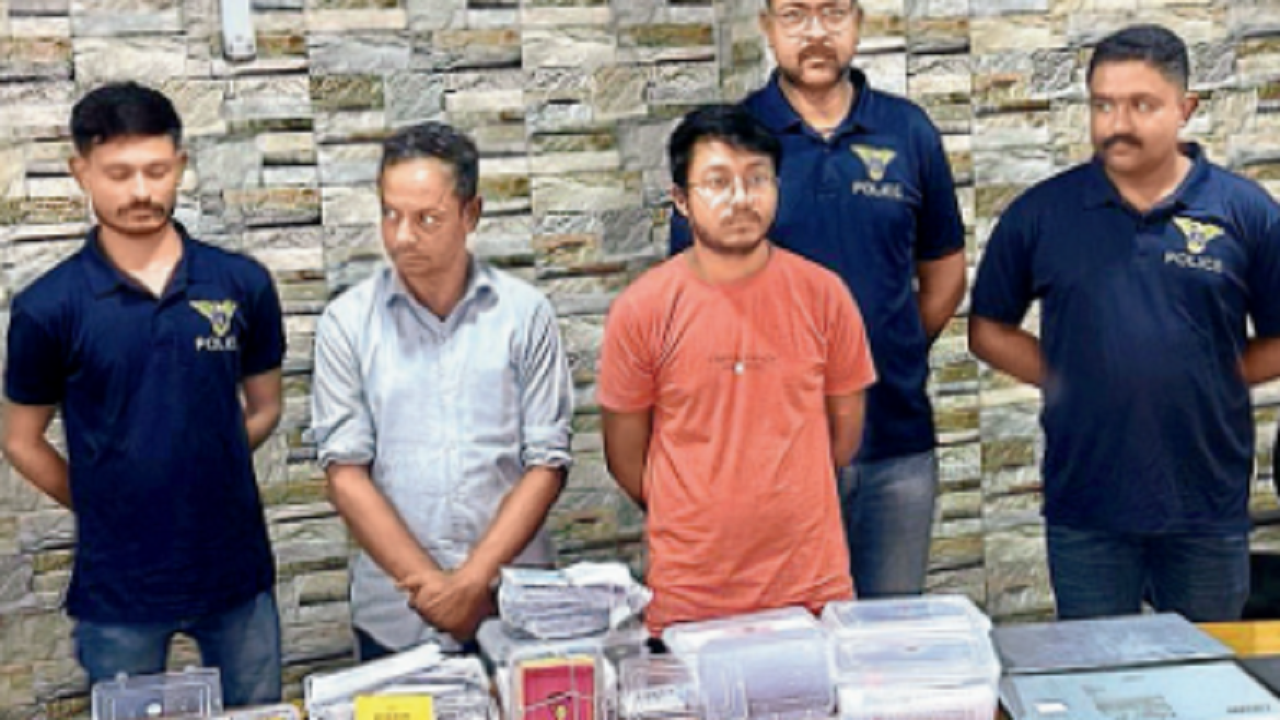 AHMEDABAD: Based on inputs from the Pune branch of the directorate of military intelligence (MI), the Ahmedabad city crime branch has unearthed a scam where spurious Army quota driving licences were issued in the names of residents of Jammu & Kashmir, especially those from Baramulla and Anantnag districts. About 1,000 such licences have been issued from Regional Transport Offices (RTOs) in Gandhinagar and Ahmedabad.
The city crime branch has arrested two RTO agents Santosh Chauhan (47) and Dhawal Ravat (23). Crime branch police inspector M S Trivedi, who registered the complaint on Friday, said they seized 284 driving licences, 97 defence driving books, nine rubber stamps, 37 no-objection certificates, nine service certificates, five confirmation letters, three laptops, 27 Speed Post stickers and an electronic signature stylus.
The two were arrested under IPC sections dealing with cheating, forgery, criminal conspiracy, and offences under the Information Technology Act, said Trivedi. The duo was produced in court, which granted investigators five days of custodial interrogation.
Trivedi said the duo would make fake defence driving books, confirmation letters, service certificates and canteen cards which would be submitted online to the RTO. Once the application was submitted, they used to skirt the process of personal verification with the connivance of RTO officials. Once such a driving licence was issued, the two would pick it up and dispatch it to J&K.
Trivedi said after about a month, their contact in J&K would inform them about a regiment stationed there and they would forge an NOC purportedly from the RTO in Ahmedabad or Gandhinagar, for transfer of the licence to a J&K RTO. They would charge between Rs 6,000 and Rs 8,000 for each, collecting payments through digital platforms. To make the forged stamps, they bought a stamp-making machine online. They used information from stamps of Army personnel to make their own stamps.
Trivedi said these licences when transferred to J&K were used to enable free movement in cantonment areas.