Read Time:
3 Minute, 33 Second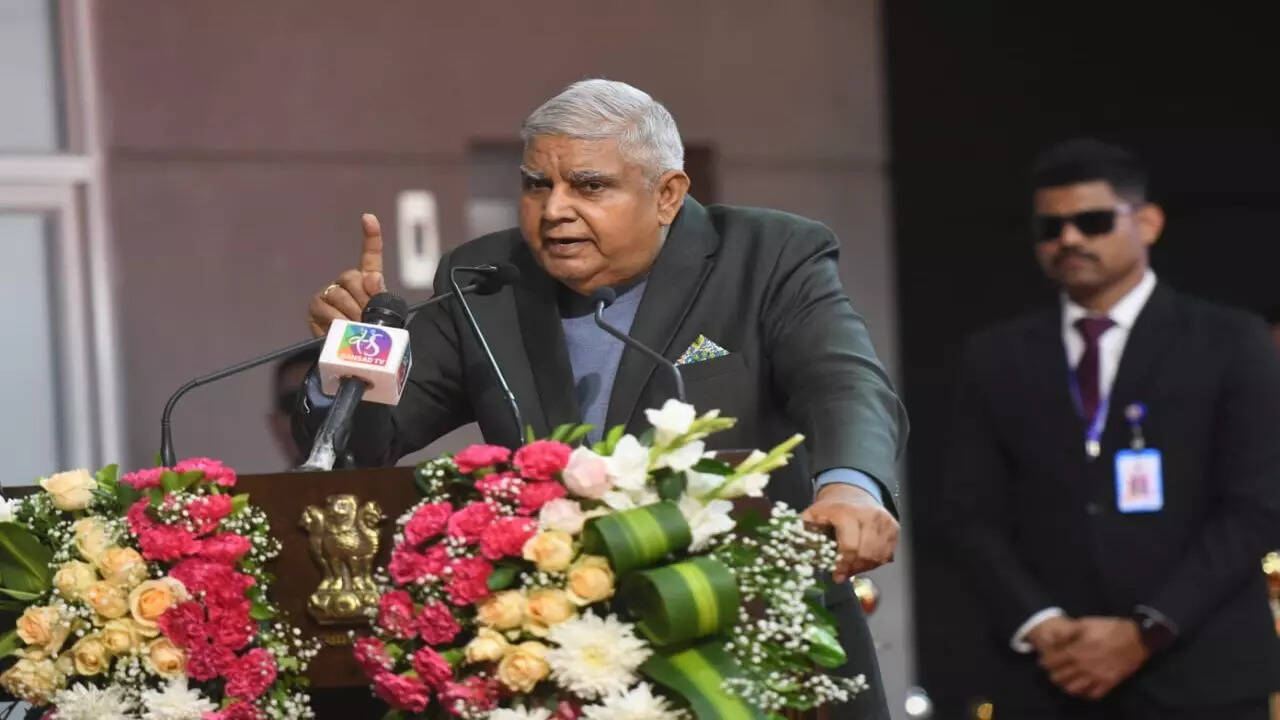 CHENNAI: In the name of expression, can you run down the Supreme Court and the two decades of thorough investigation, Vice President of India Jagdeep Dhankar said on Tuesday in an oblique reference to the BBC documentary on Prime Minister Narendra Modi and his role in the 2002 Gujarat riots.
"For two decades, the issue was deliberated in judicial quarters, thoroughly investigated at all levels. The highest court of the largest democracies pronounced on all fronts in 2022 finally, and we have a narrative being set afloat by a documentary. Some people say this is expression. In the name of expression can you run down the Supreme Court, can you run down two decades of thorough investigation? This is playing politics the other way around. When people choose to play politics the other way around, the young minds here and outside are intellectually equipped to challenge them," Dhankar said.
The VP was addressing the students after inaugurating the new facility of IIT Madras – Center for Innovation (CFI).
"If you must take country to 2047, please be on guard against those who play politics the other way around. They need to be combatted and neutralised and face your rational salvos," he said.
"There is one gentleman somewhere using some money power. He has some backers, he has some beneficiaries, he has some fiscal parasites, and they talk about our country's democracy. I have been appalled, pained. How can a sane mind compare us with a southern country without neighbours," he wondered.
The VP said he was worried about allowing some voices that "taint our system, tarnish our democracy and rundown our success."
"Imagine 220 crore vaccine doses and they are digitally certified on your mobile. We have beaten Covid-19. But people are raising all kinds of issues irrationally and trying to run down the programme. Look at this scale at which things are being executed. Still, we allow people to raise a finger at our development index. Young minds must question them by hard facts," he added.
He asked the young minds of the country to generate an ecosystem to protect the purity and sanctity of the parliament and legislature. "This temple of democracy is for dialogue, debate, discussion and deliberation and not for disturbance and disruption. It is a place for free exchange of expressions. I need the support of young minds and I know if you choose to do it, it will become a mass movement. And that is why the representatives will be held accountable," he added.
For more news update stay with actp news

Android App

Facebook

Twitter

Dailyhunt

Share Chat

Telegram

Koo App