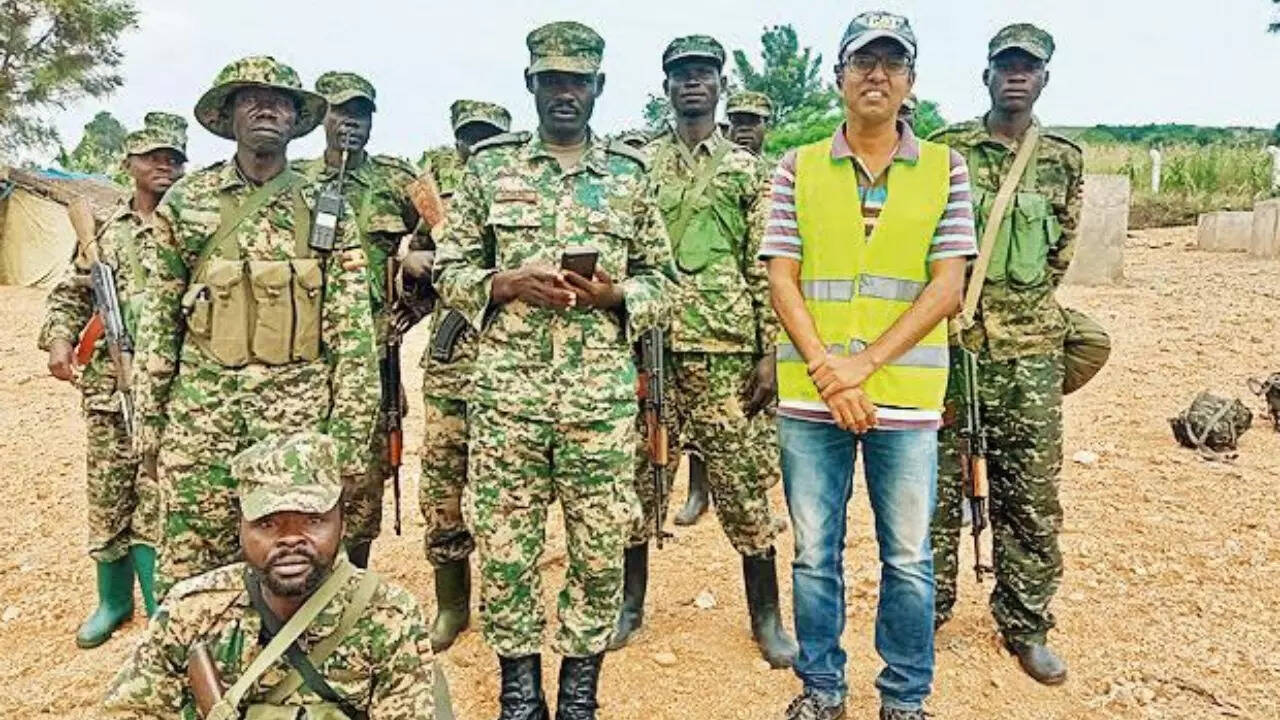 KOLKATA: Over the past two days, life has changed dramatically for Debdatta Mukherjee, a resident of Uttarpara in West Bengal's Hooghly district, working on a road project in Uganda. In the past 48 hours, armed rebels in Western Uganda killed at least 41 people at a school just a kilometre from where Mukherjee stays with other engineers.
"It is like living under constant threat. I have been working in Uganda for 11 months and have never faced such a situation before. We have security here, but that can be breached by the rebels anytime," Mukherjee told TOI over the phone.
Two days ago, a group of 20 rebels of the ISIS-linked Allied Democratic Forces (ADF) attacked the Lhubirira Secondary School, reportedly killing at least 41 people — mostly students. "There was another attack even closer to our quarters. We could hear bullets being fired," Mukherjee said.
Security arrangements were enhanced for the road project workers. "Rebel attacks are nothing new here, but not in the area where the road project has been taken up. Normally, we move in bullet-proof vehicles and the quarters are located on a fenced campus guarded by the Uganda People's Defence Force — the armed forces. None is allowed to move alone as abductions can happen," Mukherjee said.
Around 11pm Friday, the rebels slit throats with machetes and set houses on fire. Several people were burnt alive. "Gunshots could be heard even on Saturday night. Although we stay in an enclosed area, the project site is not secured. There could be attacks any time and rebels can outnumber the army," said Mukherjee. An engineer, he is in Uganda to work on a road project connecting Kasindi in Uganda and Beni in Congo.