Read Time:
3 Minute, 23 Second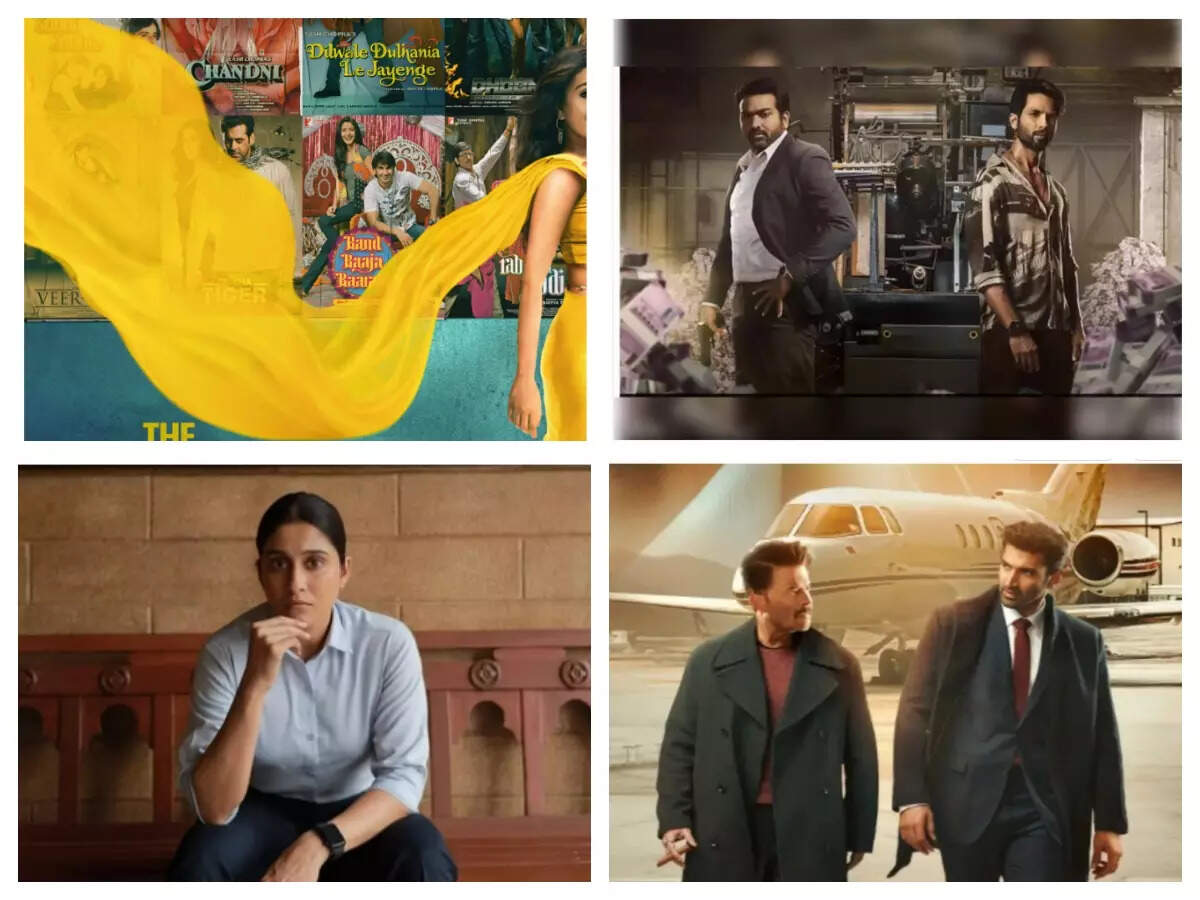 February was a fabulously fertile month on the OTT platform. At least two series were of outstanding quality, which is one more than what we got in recent months. Plus there was a gloriously gushy documentary which proved cinema, even on the streaming platform, will never die.
Farzi

It would be a crime to have missed this stand-out series. Raj and DK, the first truly successful directorial duo since Abbas-Mustan, proved The Family Man was no flash in the pan. That if they set their minds to it, the will and they can encore the feat. Farzi is guilty of dragging its feet in portions. All web serials must mandatorily be made to restrict their storytelling to 5-6 episodes. But Raj-DK argued that Farzi is not meant for binge watching. I will grant them that. Despite the inordinate playing-time there is nothing counterfeit about Farzi. Though it's heavy in theme, Raj-DK have shot the series like a breeze, light in tone with some truly charming performances particularly Shahid Kapoor who makes his OTT debut with a lot of understated panache. Bhuvan Arora as the stereotypical sidekick-buddy is also very effective.
Amol Palekar (in a role earmarked for Shahid's dad Pankaj) leaves an impression. One is not too sure of Vijay Sethupathi as the cop. His ongoing banter with the sleazy politician (Zakir Hussain, priceless) would perhaps have worked better with the original choice for the cop's role – Nawazuddin Siddiqui. But that's another story.
The Romantics
Underneath all the pressing panegyrics, this was a solidly persuasive ode to Yash Chopra who may not be as great as the documentary would have us believe. But his contribution to Indian cinema is considerable. The docu-biopic could have focused more on the two people who influenced Yash Chopra the most: brother BR Chopra and muse Lata Mangeshkar. Nonetheless to hear and see the Greta Garbo of filmmaking Aditya Chopra speaking on his father, is in itself a paisa-vasool experience.
Jaanbaaz Hindustan Ke:
The mere pleasure of watching women take centrestage in in this anti-terrorism melodrama is worth our time. But again Srijit Mukherjee's OTT debut would have gained considerably from an economy of expression. His storytelling abilities are unquestionable. Regina Cassandra as a fearless IPS officer (is there any other kind?) gave it her best shot. But one wishes she didn't try so hard. The criminally underrated Mita Vashisht steals every scene from the other actors. Poor Barun Sobti! So talented and reduced to a prop. He deserves a lot more. Sadly the OTT has also developed its own star system in no time at all.
The Night Manager:
Sandeep Modi proves himself a master storyteller as he adapts and not copy-paste of John Le Carre's espionage thriller. It is immaterial whether you are familiar with John Le Carre's espionage novel or not. As a stand-alone piece of kitschy art The Night Manager works just fine. The writers Sridhar Raghavan and Sandeep Modi make just the right switches and shifts of mood and location from the original to the remake, rendering the remake so distinct that even those who enjoyed the original would love the desi avatar of The Night Manager. It is easy to miss out on the nuances that have gone into creating this self-contained world of intrigue and suspense. Outwardly The Night Manager is a routine thriller about an entrepreneur tycoon Shailendra Rungta moonlighting as an arms dealer. Aditya Roy Kapur creates the kind of troubled secretive hero that that nudges Bachchan's Angry Young Man persona and yet he is his own person as the haunted hotelier who can't sleep because of his past. Arista Mehta as the child bride whom Kapur tries to rescue from a Bangladeshi criminal, haunts Kapur and us the audience. Kapur manages to create a hero vividly unravelling in front of our eyes.
For more news update stay with actp news

Android App

Facebook

Twitter

Dailyhunt

Share Chat

Telegram

Koo App