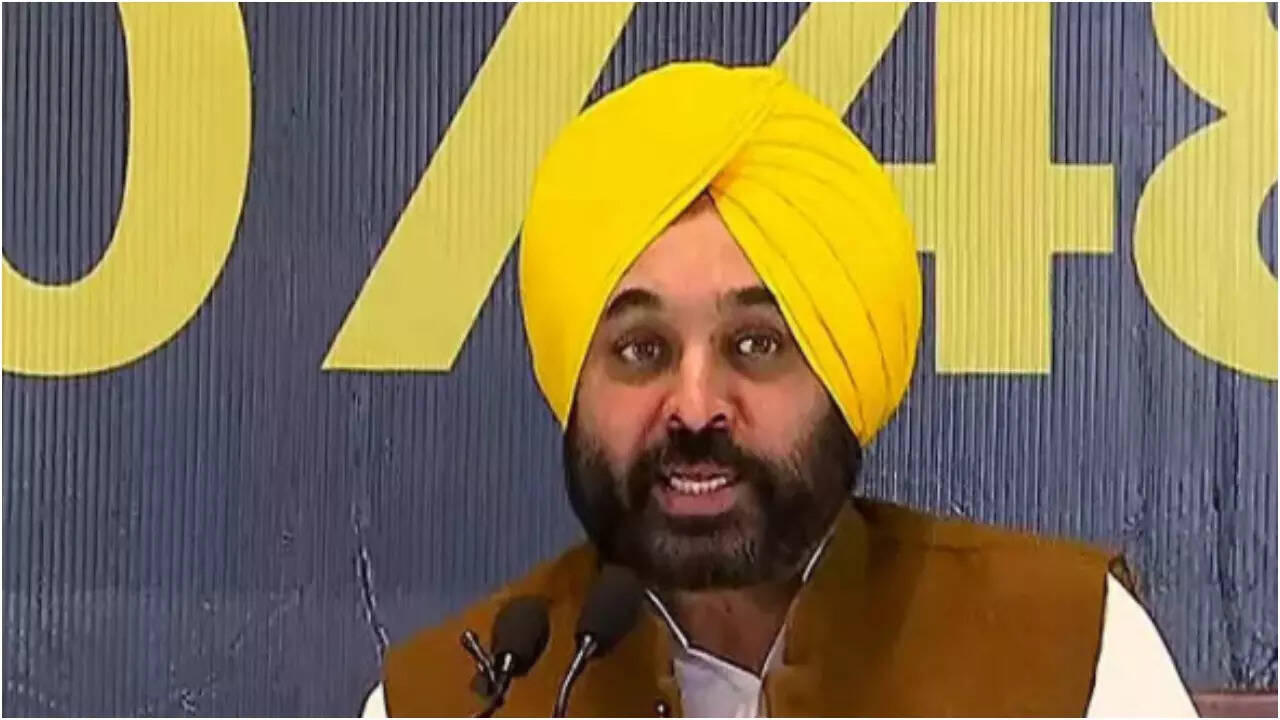 CHANDIGARH: The Punjab cabinet on Monday cleared a proposal to amend the Sikh Gurdwaras Act, 1925 to ensure "free-to-air and free-of-cost" live transmission of Gurbani from the Golden Temple. Currently, the PTC channel, which belongs to SAD's first family, the Badals, telecasts Gurbani live from Darbar Sahib in the morning and in the evening. PTC's agreement with top Sikh body SGPC for the telecast is expiring in the near future.
Speaking to reporters after the cabinet meeting, CM Bhagwant Mann said the AAP government will bring an amendment bill in the assembly and added that the objective is to put an end to commercialisation of Gurbani and undue control of "vested interests" over the telecast of the sacred chant. He said Section 125-A will be inserted in the Act, thereby making SGPC duty bound to ensure free-to-air live telecast of Gurbani. Responding to criticism by SGPC and opposition parties that it is only Parliament which can amend the Act, Mann insisted that his government is competent to make the changes as SC had given a ruling in 2014 that the said Act is not an interstate legislation. He read out excerpts from the order pertaining to the case for a separate gurdwara committee in Haryana.
Mann alleged that for a long time, a single family had dominated the affairs of SGPC due to which an irreparable damage had been made to the Sikh panth. Referring to Badals, he said: "The family that controls the SGPC launched a TV channel and the rights of broadcasting Gurbani were bought in 2012 for a period of 11 years. They wanted to cash in on religious sentiments associated with Gurbani and the viewers had no option but to subscribe to their channel."
"The (proposed change in) Act is not any attack on the panth, but it is just a humble effort to ensure free-to-air telecast of sacred Gurbani across the globe," he said, adding that there is no mention of the word 'broadcast' or 'live telecast' in the Sikh Gurdwaras Act, 1925.
"When we asked why Gurbani is not free-to-air and free of cost, SGPC said tenders will be floated. The agreement with the Badals is ending in July 2023 and we consulted top lawyers so that the existing deal is not repeated for another decade. Just the way gurdwaras were freed from 'masands' (vested interests), we want to free Gurbani from these 'modern masands,'" the CM added. The SGPC, which was constituted by Sikh Gurdwaras Act 1925, was entrusted with the task of spreading the message of Gurbani. But it had forgotten its duty while acting as a "stooge" in the hands of their master family, he said.