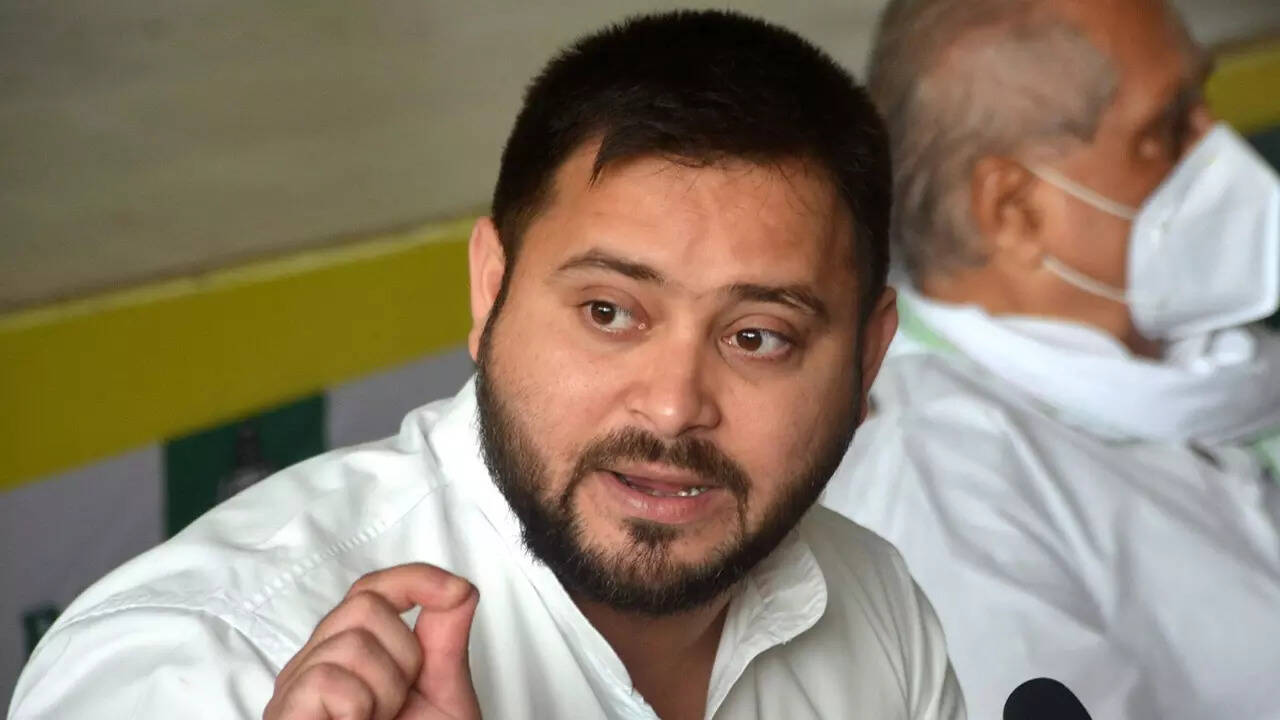 PATNA: Bihar deputy chief minister Tejashwi Yadav on Sunday alleged that the BJP government at the Centre was changing names of institutions and places to push further the "RSS agenda".
He also rued states being made to bear a greater share of central schemes' expenses, claiming that this was putting a huge strain on cash-strapped Bihar.
"What good has this renaming spree brought? It is the RSS agenda…. These people (BJP) want to replace the Constitution and trigger social strife by pitting one community against another," Yadav said.
The young RJD leader was responding to queries about the recent controversy over the Nehru memorial renaming row.
"Is it the way to run the country? As if a monarch is lording over his kingdom," fumed Yadav.
"They have also renamed so many schemes. And these are now hitting poor states like Bihar hard. Earlier, states were supposed to bear only 10 per cent of the expenses. Now, it has risen to 50 per cent," he added.