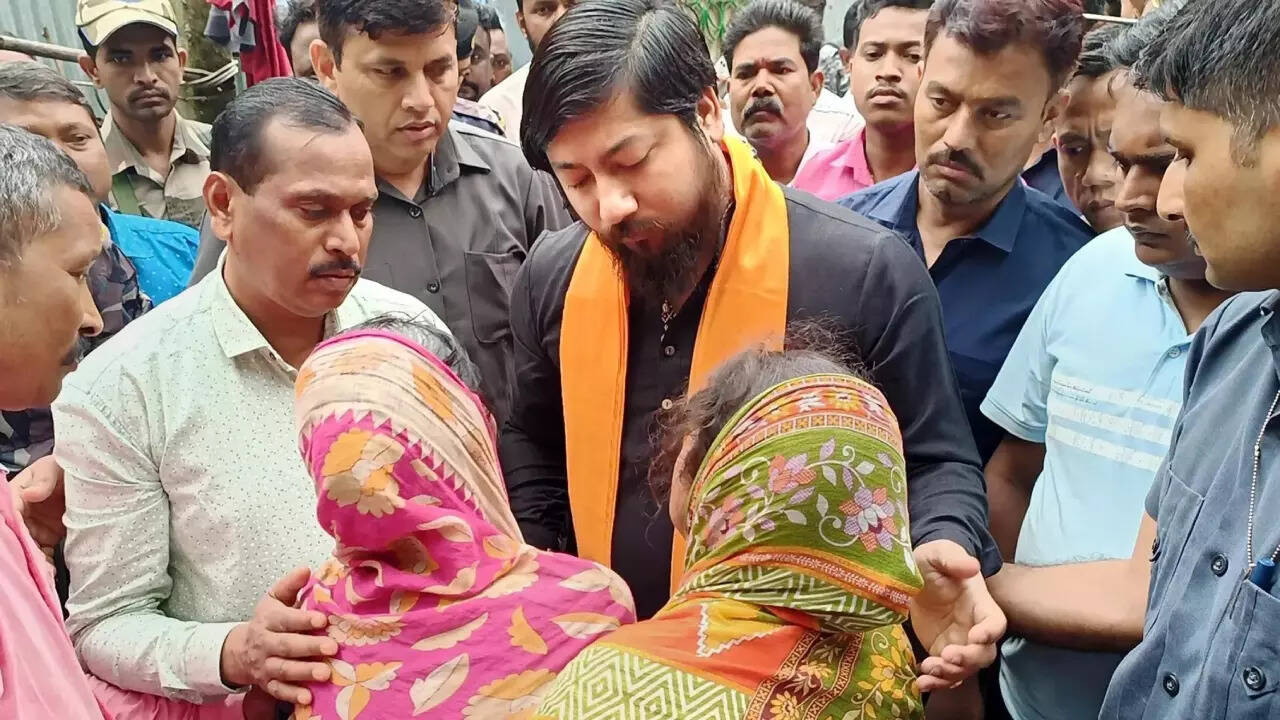 JALPAIGURI: A 28-year-old BJP worker was found hacked to death at Dinhata in Cooch Behar district of West Bengal on Sunday, leading to a war of words between Trinamool Congress and the saffron party. While BJP blamed Trinamool for Sambhu Das's murder, TMC claimed it was the result of a "personal feud".
The murder comes a day after the death of Trinamool worker Mostafa Sheikh (62) in Malda's Sujapur. Angry TMC workers had blocked NH-12 in protest.
Sambhu's sister-in-law Bisakha is BJP's panchayat poll candidate and he had been her proposer during the nomination process. Sambhu's family alleged that he had gone out of his house to relieve himself on Saturday night when he was attacked by armed men. He fled the area and was found hacked to death in a jute field nearby on Sunday morning. Sambhu's relatives alleged that he was getting calls to withdraw Bisakha's nomination.
Junior Union home minister and Cooch Behar MP Nisith Pramanik said: "People are being tortured across the state and democracy is being trampled here. It is the same feature each election — opposition candidates are forced to withdraw their nominations." He accused Trinamool of trying to create an atmosphere of fear and intimidation.
Dinhata MLA and North Bengal Development department minister Udayan Guha, however, claimed that the death had nothing to do with politics. "Sambhu was killed due to a personal feud. BJP gives a political twist to every crime in Bengal and is linking it with the panchayat polls this time," Guha said.
Bengal BJP president Sukanta Majumdar alleged that TMC was trying to intimidate the opposition.
Also on Sunday, state minister Snehasis Chakraborty and TMC youth president Saayoni Ghosh visited the Bhangar residence of party worker Raju Naskar, who was allegedly beaten to death by ISF supporters on June 15, the last day of nomination filing. CM Mamata Banerjee had on Saturday asked party functionaries to stand by Raju's family.