Read Time:
3 Minute, 19 Second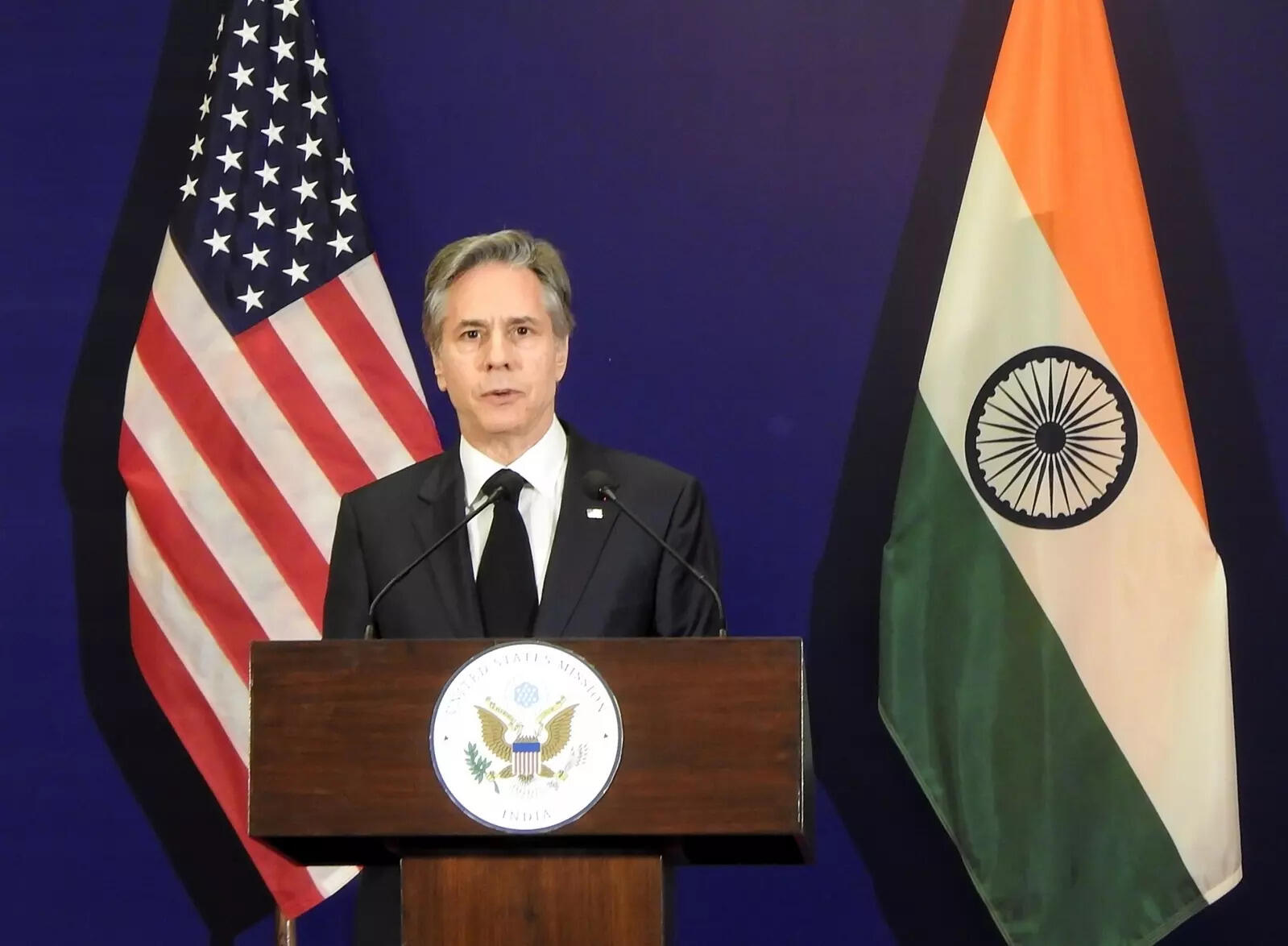 NEW DELHI: US secretary of state Antony Blinken on Thursday said Russia and China were the two countries which did not support a joint communique at the India-hosted G20 Foreign Ministers' Meeting.
The opposition by the two countries on the references to the Russian invasion of war resulted in the meeting coming to an end without the joint communique despite India's efforts to bridge the differences.
"Russia and China were the only countries that made it clear that they would not sign on to that text," Blinken said at a press conference.
He also said that the US strongly supports India's agenda for G20. As consensus eluded on the joint communique, the meeting held under India's presidency, adopted a Chair's Summary and Outcome document listing various key priorities for the grouping.
"What we have seen is the outcome document that reflected the shared agreements on many issues by all foreign ministers," Blinken said, asserting that the US would continue to support Ukraine.
Referring to Prime Minister Narendra Modi's comments in a video message at the G20 meeting, the US Secretary of State said that he was right that there are challenges to the multilateral system.
"These challenges in many ways are coming directly from Russia which is violating the principles that lie at the heart of that system," Blinken said.
The US Secretary of State also said that he briefly spoke with Russian Foreign Minister Sergey Lavrov and called upon him to reverse its decision and return to implementing the new START Treaty.
"I told the Russian foreign minister that no matter what else is happening in the world and our relationship, the US will always be ready to engage and act on strategic arms control just as the US and the Soviet Union did at the height of the Cold War," he said.
Asked about the tax surveys at BBC offices in India and whether the US was concerned over allegations that free speech and democratic principles are coming under pressure in India, Blinken did not give a direct reply.
He said both India and the US are the world's two biggest democracies and both sides have to work together to ensure that the democracy can deliver to people's aspirations.
For more news update stay with actp news

Android App

Facebook

Twitter

Dailyhunt

Share Chat

Telegram

Koo App