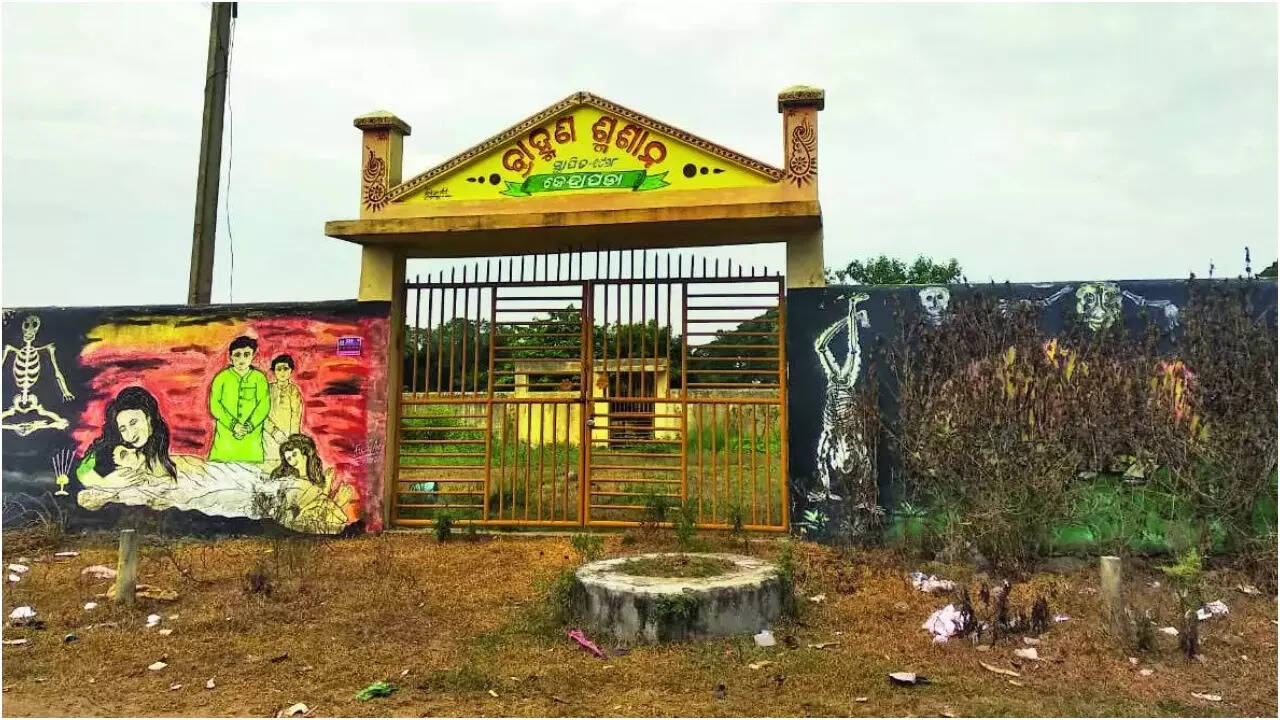 KENDRAPARA: In this Odisha town, death is not the great leveller. Outlawed in 1950, caste inequality continues to be omnipresent here, even at a crematorium.Dalit groups are up in arms after Odisha's oldest civic body, in Kendrapada, declared that only Brahmins' bodies are entitled to be cremated in Hazaribagicha.
It turns out that the "Brahmin Shamshan" has been operating since 1928.But after the 154-year-old civic body affixed a signboard to the main gate of the cremation ground recently, the Dalit Samaj dispatched a letter on Monday to the government. "I was flabbergasted to know that the civic body is maintaining a cremation ground for a long time only for Brahmins for which I recently urged the administration to allow all Hindu people, irrespective of caste, to cremate bodies in this crematorium. But the officials did not heed our pleas," claimed Nagendra Jena, a Dalit leader and Odisha Dalit Samaj district unit president.
"It is illegal on the part of the civic body to run a cremation ground for only Brahmins in Kendrapada town," said CPM district unit president Gayadhar Dhal.Prafulla Chandra Biswal, the executive officer of Kendrapada municipality, said, "The civic body has been running the '
Brahmin
Shamshan' cremation ground since 1928. We will take a decision on this cremation ground at a meeting."
"Dalits face various forms of discrimination in some temples, including being denied entry. But here the civic body barred them from cremating bodies of non-Brahmins. The cremation ground, 'Bramhin Shamshan', violates the fundamental rights of people belonging to all castes guaranteed under Articles 14, 19 and 21 of our Constitution," said Pradipta Gochayat, a Kendrapada lawyer.
The Madras high court had in 2019 criticised the Tamil Nadu government for allocating a separate cremation ground for Dalits in a village. The court said providing a separate crematorium for Dalits meant encouraging caste inequality, Gochayat added.
However, Basant Panda, a local resident, said, "In 1928, this cremation ground was built by the civic body for only Brahmins. People of other castes cremate bodies at another cremation ground nearby. Some people with an ulterior motive have recently raised this issue."