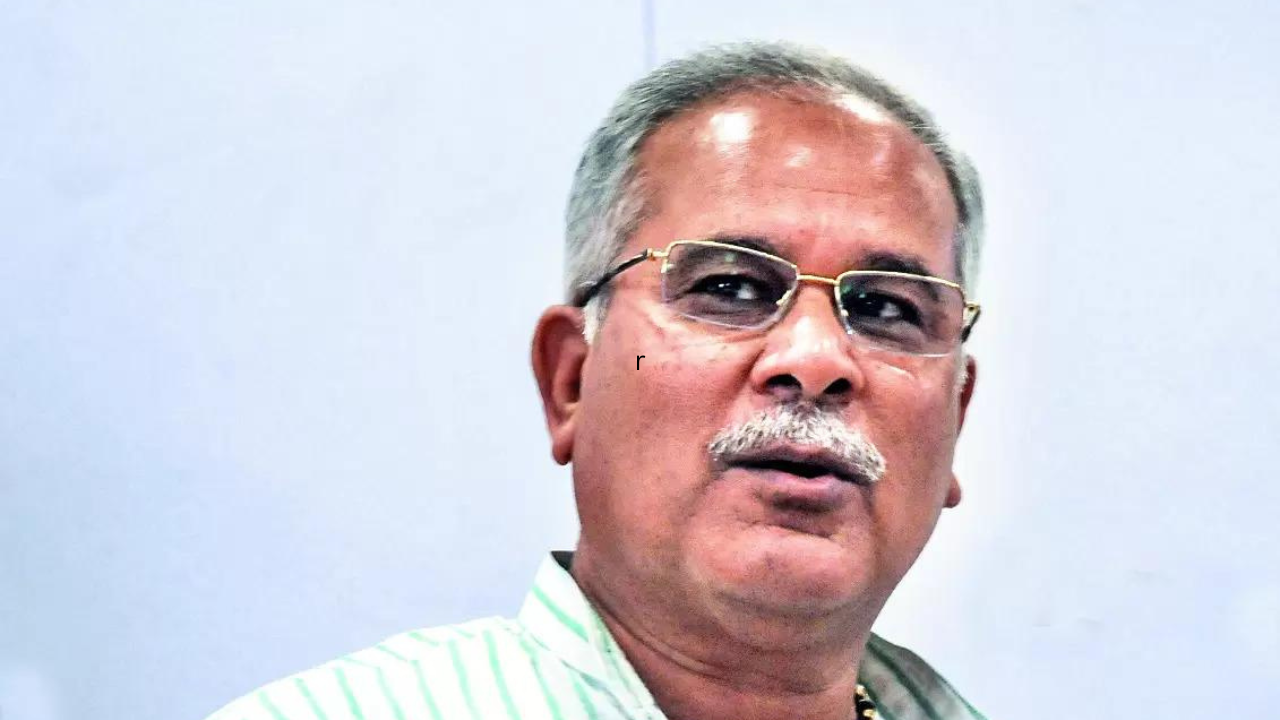 NEW DELHI: Days after Bengaluru police withdrew some charges from an FIR against Suryakant Tiwari, one of the key accused in the Chhattisgarh illegal coal levy scam, the Enforcement Directorate on Wednesday said it has taken possession of at least 81 of the 91 properties worth Rs 152 crore attached in the case belonging to the accused who include a former deputy secretary rank officer in chief minister Bhupesh Baghel's office.
In December, the ED had attached 91 properties worth Rs 152 crore "beneficially owned" by an illegal coal mining syndicate that included deputy secretary rank officer Saumya Chaurasia, who worked in the Chhattisgarh CM's office before she was arrested by the agency.
Those whose assets were seized included businessman Suryakant Tiwari, Sunil Agarwal and Sameer Vishnoi (IAS). The attachments were confirmed by the PMLA adjudicating authority in New Delhi on June 1.
"Accordingly, the ED has taken possession of 81 immovable properties and issued eviction notice in respect of 10 immovable properties in accordance with the Prevention of Money Laundering (Taking Possession of Attached or Frozen Properties Confirmed by the Adjudicating Authority) Rules," the agency said on Wednesday.
The ED had earlier filed two chargesheets in the case and two attachment orders. The others whose assets were attached include treasurer of Chhattisgarh unit of Congress Ram Gopal Agrawal, Bhilai MLA Devendra Yadav and Bhilaigarh MLA Chandradev Prasad Rai.
"The ED has also taken note of the filing of another predicate offence in this scam and further investigation is going on," the agency said.
As reported by TOI earlier, the dramatic decision of Bengaluru police to drop the FIR it had registered against Tiwari had raised eyebrows but is unlikely to bring any respite to the key accused from ED investigation into alleged money laundering. For, the ED's investigation is based on a prosecution complaint filed by the income tax department. There are multiple FIRs, and partial withdrawal of one may not impact the case.
Reacting to media reports that Bengaluru police had quashed the FIR against Tiwari, CM Bhupesh Baghel was quoted as saying that this had extinguished the very basis of ED's probe against the coal scam accused.
Sources in the ED, however, said the FIR in question was only partially withdrawn as the remaining charges against Tiwari still stood.