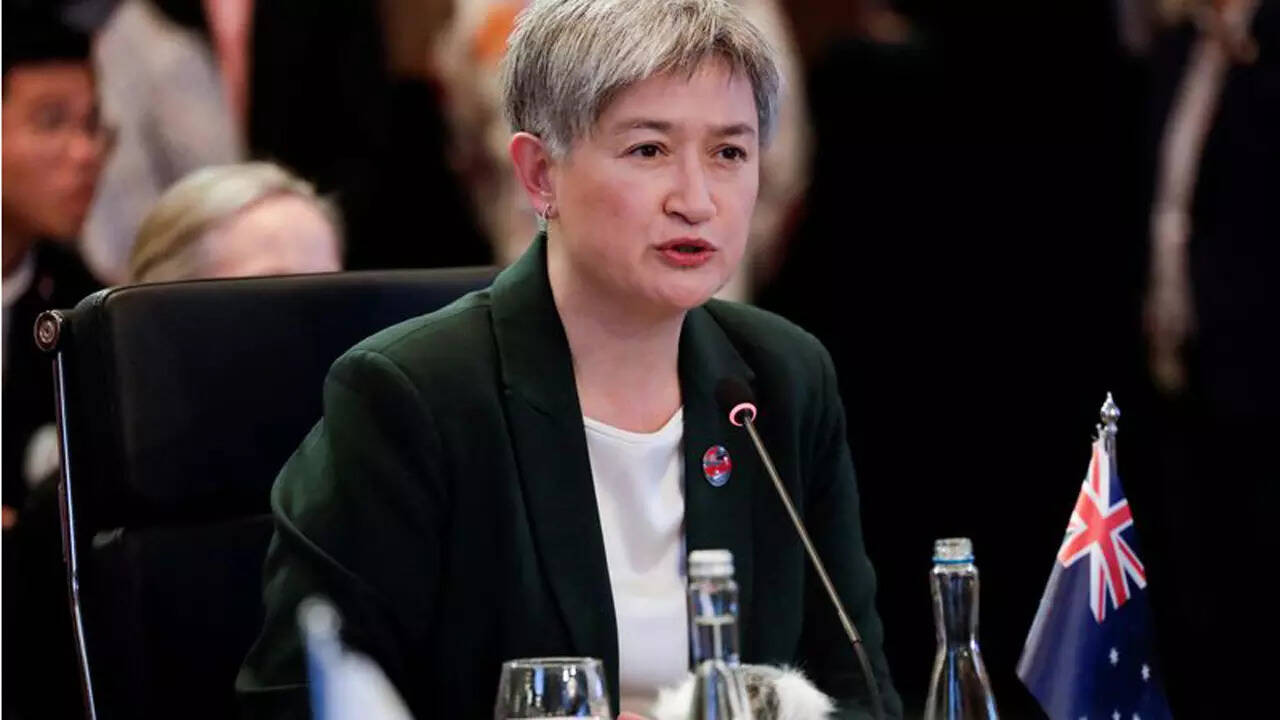 NEW DELHI: Australian foreign minister Penny Wong on Tuesday said that her country's strategic ties with India are very important for the balance of power in the world amid China's unprecedented military modernisation.
Wong, who is in New Delhi for the 2+2 ministerial dialogue, warned that China has been modernising its military at a scale "never seen before in the world".
"…China continues to modernise its military at a pace or scale not seen in the world for nearly a century with little transparency. North Korea continues its destabilising behaviour with its ongoing nuclear weapons programme and ballistic missile launches," Wong said.
Speaking at an event at Delhi University's Lady Shri Ram College, Wong said that Australia's partnership with India is crucial for the "strategic balance of power" in the region.
Notably, the two countries, along with US and Japan, are part of a four-nation strategic group called Quad which is seen as a counter force to an expansionist China in the Indo-Pacific region.
The four countries, which have been conducting Malabar military drills together, have strongly advocated for a free and fair Indo-Pacific in a message aimed at China.
Reiterating Australia's committment to the region, Wong called for partnerships to ensure a free and open Indo-Pacific.
"… The Indo-Pacific region requires partnerships to ensure a free and open order and to ensure that it is not dominated by any power. That is the vision of a region that is grounded in sovereignty," she said.
The Australian forein minister added that India is crucial since it contributes to the strategic balance of power in the region.
"Mutual strategic reassurance and military risk reduction measures are encouraged by Australia," she said.
Earlier in the day, Wong met her Indian counterpart S Jaishankar in the national capital for the Foreign Ministers' Framework Dialogue.
On Monday, Australian Deputy Prime Minister and defence minister Richard Marles had said that China is the "biggest security anxiety" for both India and Australia as he underscored the need for the two countries to work together.
"We share an ocean and in that sense, we are neighbours, and there has never been a more important time for our two countries to be working together," Marles had said, stressing on the importance of cooperation on maritime domain awareness
(With inputs from agencies)