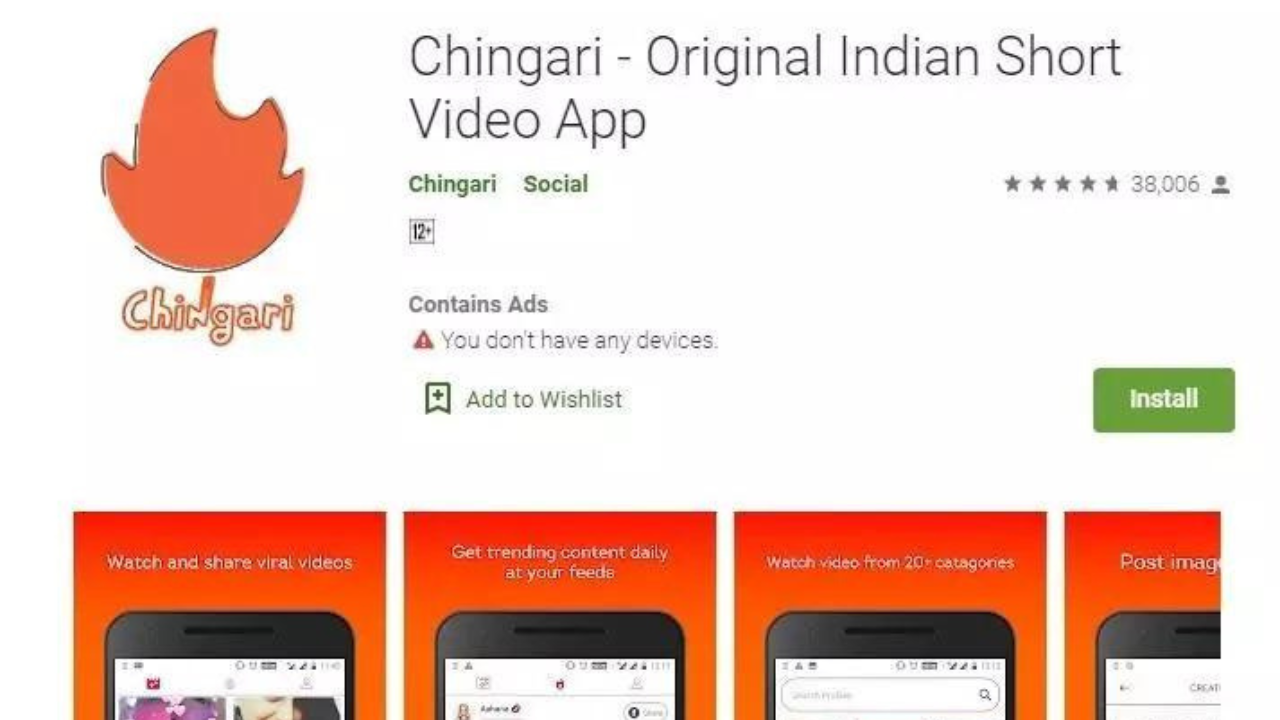 NEW DELHI: Amid a tepid funding environment that has pushed startups to cut costs, short video app Chingari has laid off about 20% of its workforce. The decision will impact around 50 of its 240 employees across departments. The company in a statement said that the job cuts are a part of the firm's organisational restructuring. "Our priorities continue to be streamlining processes, boosting productivity and matching resources to our long-term growth goals," said a company spokesperson.
The company will offer a severance package equal to two months' salary to the impacted employees.
The layoffs come less than five months after Aptos Labs made an investment in the firm. The company had then also claimed that it would be expanding its footprint into newer markets. Besides India, the Chingari app is available in the UAE, Indonesia, Turkey and the US.
Chingari which gained popularity after the TikTok ban and competes with homegrown short video apps like Moj and Josh had last year launched a video NFT (non-fungible token) marketplace. Mohalla Tech which owns short video app Moj and Josh parent VerSe Innovation have also resorted to job cuts as startups struggle to navigate the funding winter.
While short video apps are popular among users due to the snackable nature of the content format, monetisation for companies have not really picked up significantly, said experts.