Read Time:
3 Minute, 10 Second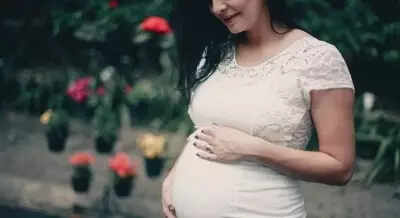 MUMBAI: The right to choose medical termination of a pregnancy for serious fetal anomalies discovered late is the mother's and not of the medical board, held the Bombay high court, allowing a woman to terminate her 33-week pregnancy. The fetus, in the 29th week, was found to have a smaller head and a rare gene-linked brain malformation.
It is "also not the right of the court to abrogate the petitioner's rights once they are found to fall within the contemplation of the law", said the bench of Justices Gautam Patel and SG Dige. In such cases, it said, the court must consider "questions of identity, agency, self-determination and the right to make an informed choice".
The HC added, "A refusal to grant relief would effectively strip the petitioner of all agency as a mother and as a woman; and more importantly as a human being capable of carrying a pregnancy to term.
"In cases such as these, we believe, courts must calibrate themselves to not only the facts as they stand but must also consider that what these cases present are, above all, profound questions of identity, agency, self-determination and the right to make an informed choice," the HC bench said in its January 20 order, which was available on Monday.
On December 22, 2022, at 29 weeks, tests showed multiple fetal anomalies, including microcephaly (abnormally small head and brain) and lissencephaly (smooth brain). The mother had sought permission to terminate her pregnancy. The medical board, a mechanism provided under the law, denied her request citing the late gestation stage and saying the deformity is correctable free of cost at government hospitals.
As required under the Medical Termination of Pregnancy Act, on December 30, she was admitted to Sassoon General Hospital, Pune, which confirmed the anomalies where a medical board denied her MTP request citing the late stage.
For more news update stay with actp news

Android App

Facebook

Twitter

Dailyhunt

Share Chat

Telegram

Koo App