Read Time:
4 Minute, 0 Second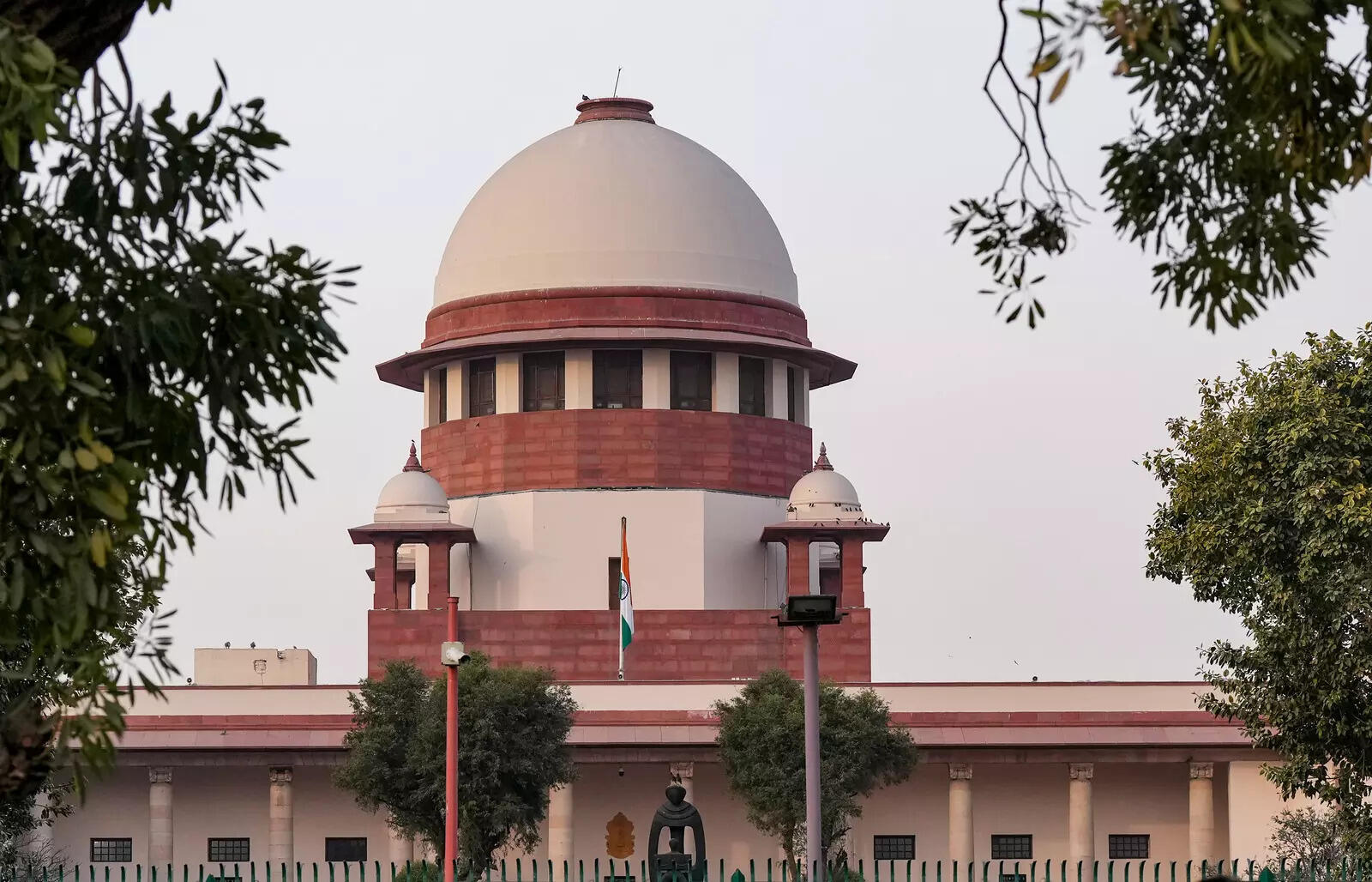 NEW DELHI: In an unprecedented ugly spat between the head of the judiciary and president of the Supreme Court Bar Association (SCBA), CJI D Y Chandrachud on Thursday resolutely said he had never allowed anyone to "browbeat" him and he wouldn't be "cowed down by the
Bar
leader's "threats" for urgent hearing of a case relating to a chamber for lawyers in the capital. "Do not threaten the CJI like this," Chandrachud said.
The bench, also comprising Justice P S Narasimha, told SCBA president Vikas Singh, "We will deal with the petition when it is listed before us. There are many more urgent matters. Tell us a single day when we have sat idle and not heard cases. Do not arm-twist me to get your petition listed."
SCBA president Vikas Singh made a grievance that the petition relating to allotment of land for construction of chambers for lawyers, who have been waiting for decades, was mentioned several times for early listing, but was not being listed. "I do not have any explanation to give to the lawyers. Their case is not being heard," Singh said.
The CJI said it will be listed for hearing on March 17. Singh repeated his grievance of lawyers' case not getting a hearing from the court and said, "I may have to escalate the issue… take dharnas to the judges' residences."
This got the CJI's goat. He said, "Do not threaten the CJI like this. I will not list the case if you adopt this tactic. I will not be cowed down by your threats. Don't raise your voice in courtroom. As a senior advocate and president of SCBA, you are the mentor for so many lawyers. Do not behave in a manner which doesn't behove of a senior advocate or a bar leader."
Singh said, "This is not my way of persuading the court to hear a case. I never raise my voice. But this pertains to an essential need of lawyers, a chamber for which they have been waiting for decades. When requests for early hearing are repeatedly not heeded to, what choice do I have as a bar leader? What do I tell advocates whose work is affected because of not having a chamber?"
When Singh continued in the same tone and tenor to seek listing of the matter as the first item on March 17, the CJI-led bench said, "It will be listed on March 17, but not as the first item."
The CJI said, "Mr Vikas Singh, please understand. I have been a judge of the constitutional court since the year 2000. In the last 23 years, I have never allowed lawyers, litigants or anyone to browbeat me. I will not allow that to happen in the last two years of my career."
Singh said that just because the bar is cooperating with the Supreme Court , it does not mean it will be taken for a ride. "What explanation do I give to lawyers?" he asked. The CJI then said, "Settle your agenda outside the courtroom."
For more news update stay with actp news

Android App

Facebook

Twitter

Dailyhunt

Share Chat

Telegram

Koo App