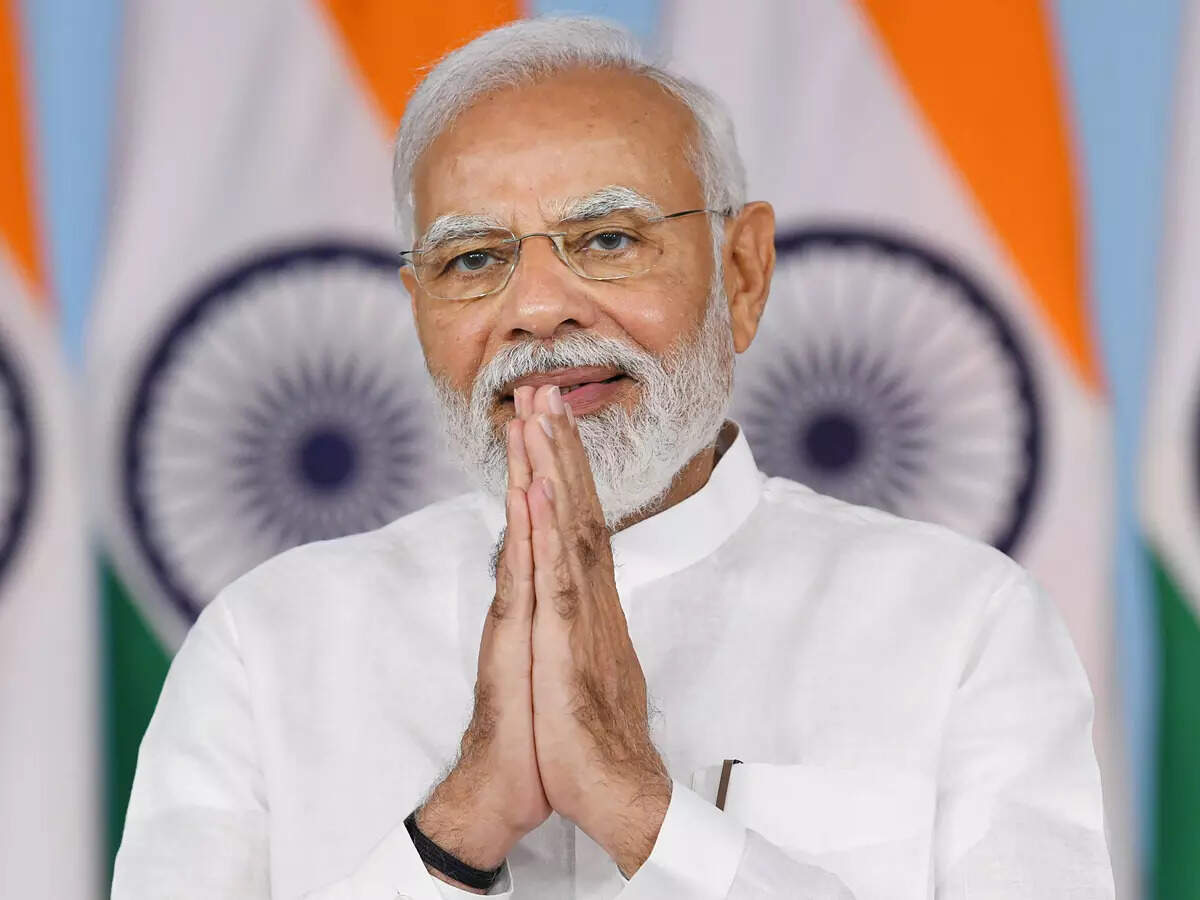 NEW DELHI: Prime Minister Narendra Modi on Wednesday morning wished the countrymen on the occasion of the 9th International Yoga Day, and said that the coming together of more than 180 countries on India's call is 'historic'.
The Prime Minister is presently on a state visit to the United Nations (UN) where he will be participating in a Yoga programme organised at the UN headquarters.
"At around 5:30 pm IST, I will participate in the Yoga program which is being organised at the headquarters of the United Nations. The coming together of more than 180 countries on India's call is historic. When the proposal for Yoga Day came to the United Nations General Assembly in 2014, it was supported by a record number of countries," PM Modi said in a video message on Wednesday morning.
Speaking about the 'Ocean Ring of Yoga', PM Modi said, "The 'Ocean Ring of Yoga' has made the Yoga Day events more special this year. Its idea is based on the interrelationship between the idea of yoga and the expanse of the ocean."
The concept of International Yoga Day was introduced by Prime Minister Narendra Modi during his 2014 address to the United Nations General Assembly. Since then, Yoga has gained huge popularity worldwide due to its ability to enhance flexibility, strength, balance, and overall fitness.
This year the theme of Yoga Day is 'Yoga For Vasudhaiva Kutumbakam' i.e. Yoga for the welfare of all in the form of 'One World-One Family'.It emphasises the spirit of Yoga, which unites and takes everyone along. Like every time, this time too programs related to yoga will be organised in every corner of the country.
It serves as a platform to raise awareness about the numerous benefits of yoga and promote its holistic approach to physical, mental, and spiritual well-being. Yoga is not only beneficial for mental health problems but for overall well-being. Regular yoga practice reduces stress and improves symptoms of anxiety and depression. Following the pandemic, yoga has shown remarkable results in reducing anxiety and depression symptoms.
It helps with emotional management, mood improvement, and brain clarity and also highlights the connection between the mind and the body. Meanwhile, PM Modi will celebrate the International Day of Yoga on June 21 at the United Nations Headquarters with the UN leadership and members of the international community.
Arrangements have also been made in different parts of the country to celebrate the occasion and spread awareness of the benefits of ancient Indian practice. It is the ninth year since the UN recognised June 21 as the International Day of Yoga through a resolution in 2014.