Read Time:
3 Minute, 5 Second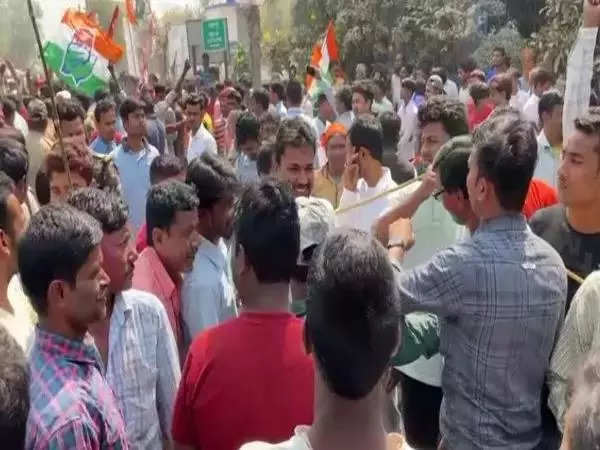 Congress was tied at three with BJP and its allies in six bypolls spread across five states, scoring its most decisive headways in Bengal and Maharashtra while suffering a jolt in Jharkhand.
The strongest breakthroughs seemed to have made in Bengal's Sagardighi where the party scored a big win and debuted in the current assembly after a wipe-out in the 2021 polls, and in Maharashtra's Kasba Peth where it breached the BJP fortress and won. In Sagardighi, Congress's Bayron Biswas, backed by the Left, defeated incumbent Trinamool's Debashish Banerjee by over 22,000 votes. BJP, the state's main opposition, finished a distant third.
In Pune's Kasba Peth, Congress's Ravindra Dhangekar trounced BJP's Hemant Rasane by over 10,000 votes. This is Congress's first Kasba Peth win in 30 years.
In Pune's Chinchwad, BJP held on to its ground as Ashwini Jagtap defeated MVA constituent NCP's Nana alias Vitthal Kate by over 30,000 votes. Although MVA failed to repeat Kasba Peth's performance in Chinchwad, Jagtap's victory was made possible due to division in MVA's votes, thanks to Uddhav Sena faction's rebel Rahul Kalate, contesting as an independent. Another Congress booster was unwrapped in Tamil Nadu's Erode East. Victor EVK S Elangovan, who won the seat by over 60,000 votes, gave credit to ally DMK and CM MK Stalin's "good governance, besides Rahul Gandhi's Bharat Jodo Yatra".
In Jharkhand, the jolt in Ramgarh appeared to have come as an unexpected setback to governing Congress and ally JMM when it lost the seat to BJP ally AJSU.
The seat was earlier held by Congress's Mamta Devi but she was disqualified last year after a rioting-case conviction and is now in jail. Her husband Bajrang Mahto had been fielded by Congress this time and lost to AJSU's Sunita Choudhary by over 22,000 votes.
In Arunachal Pradesh, BJP extended its northeast march by scooping up Lumla. Party nominee Tsering Lhamu won the seat in Tawang district uncontested.
For more news update stay with actp news

Android App

Facebook

Twitter

Dailyhunt

Share Chat

Telegram

Koo App