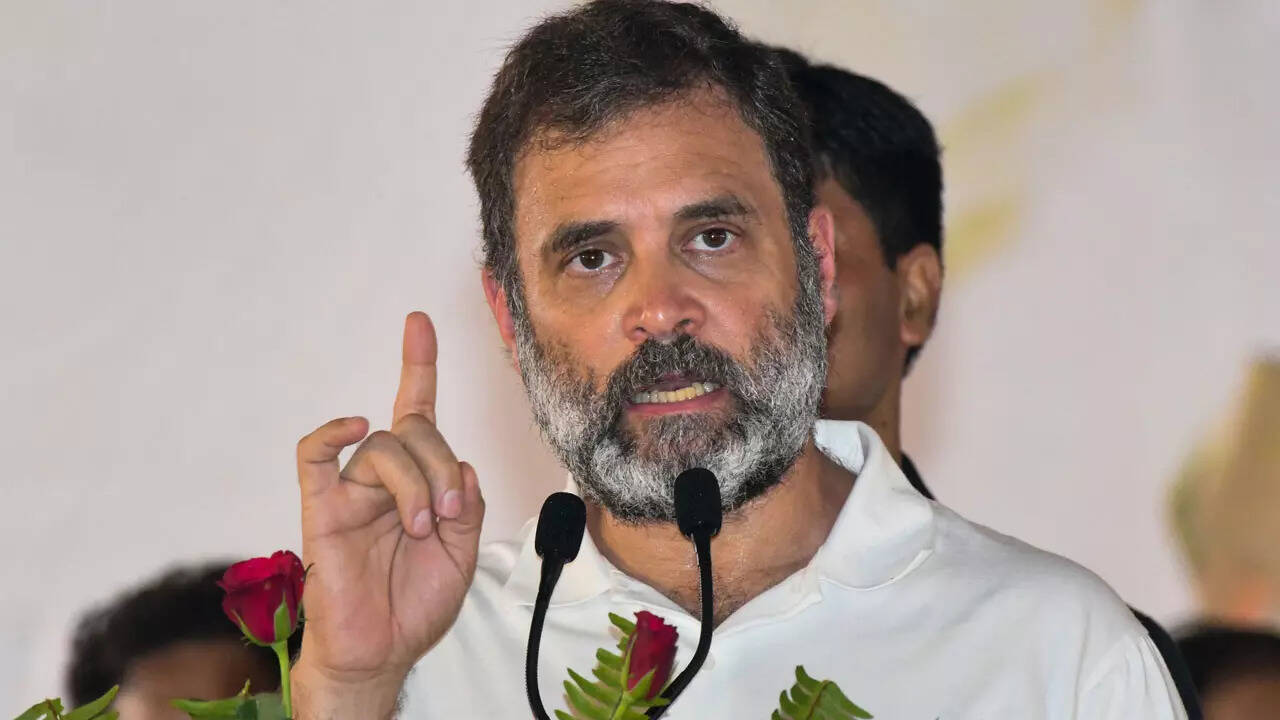 NEW DELHI: Congress leader Rahul Gandhi on Friday cited the party's victory in the recently concluded Karnataka assembly elections and claimed that the grand old party will win in Telangana, Chhattisgarh, Rajasthan and Madhya Pradesh.
Addressing party workers in Bihar ahead of the grand opposition meeting, Rahul said "As soon as the Congress stood united, the BJP disappeared in Karnataka. I am saying it from this stage that the BJP will be nowhere in Telangana, Chhattisgarh, Rajasthan and Madhya Pradesh and the Congress will win."
"The country is facing a battle of ideologies … on the one side is Congress's 'Bharat Jodo' ideology and on the other side is the BJP's 'Bharat Todo' ideology," the Congress leader said.
"The BJP is trying to break India and spread hatred while the Congress is trying to unite India and spread the message of love and peace," he added.
"We have come to Bihar because the DNA of the Congress is in Bihar," Rahul Gandhi said and added, "all opposition parties have come here and together we are going to defeat the BJP."
Rahul accused the BJP and Prime Minister Modi of working for a few people, and said the Congress embraces the poor across the country and works for them.
"If we win Bihar we will win in the country"
Congress president Mallikarjun Kharge also addressed the party workers and urged them to set aside their differences and fight the 2024 general elections unitedly.
"Bihar can never leave our ideology. If we win Bihar, we will win in the country. Put aside all differences and stay united to save the country," Kharge told the party workers.
He added, "We thought of speaking with leaders of all parties to take a step forward. We, therefore, are here for the meeting."
Earlier today, Rahul received a warm welcome from Bihar chief minister Nitish Kumar, who is the architect of the mega opposition conclave.
Rahul is in Bihar for the first time after the state assembly polls of 2020.
The Patna airport was chock-a-block with Congress workers and supporters, eager to catch a glimpse of Rahul Gandhi.
(With inputs from agencies)