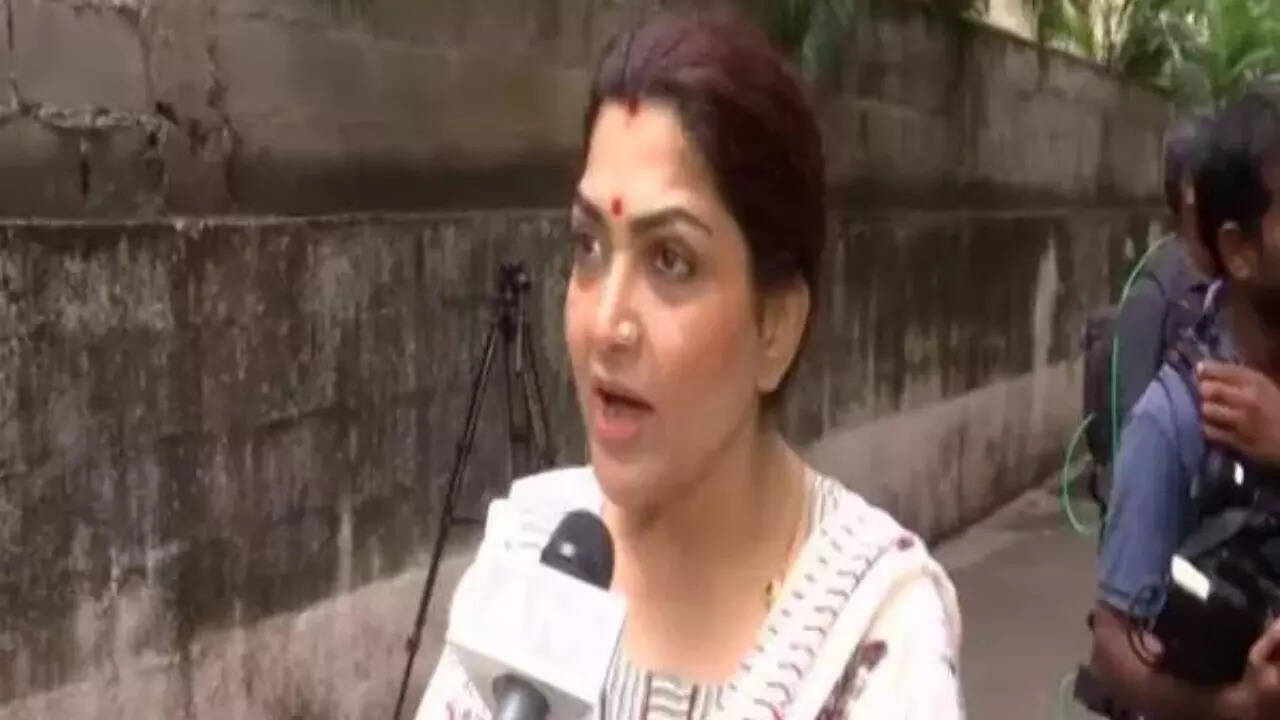 CHENNAI: A DMK platform speaker whom actor and BJP leader Khushbu Sundar accused of making "crass comments" about her was sacked from the party and arrested on Sunday, as she said the National Commission for Women (NCW) will take cognisance of his remarks by itself.
Sundar, a member of the NCW, hit out at DMK for "nurturing" such persons who "demean" women, as she shared a video of Sivaji Krishnamurthy's purported remarks against her. She also broke down at a press meet she convened.
BJP TN chief K Annamalai also tweeted a clip, in which Krishnamurthy is purported to have made some remarks about TN governor R N Ravi in light of the portfolio reallocation following the arrest of state minister V Senthil Balaji.
DMK announced Krishnamurthy was being dismissed from the party for indiscipline and bringing disrepute to it. Later, he was arrested under various IPC sections, including "intentional insult with intent to provoke breach of peace".
Initially, Sundar uploaded a video of Krishnamurthy on Twitter and said, "the crass comments of this habitual offender shows the political culture prevalent in DMK". "There are many like him in that rut. Abusing women, passing lewd, cheap comments goes unchecked and is probably rewarded with more opportunities."
Tagging CM M K Stalin, she said, "What you don't realise is he not only insults me, but you & a great leader like your father (the late M Karunanidhi). The more space you provide him, the more political space you will lose," Sundar said.
Krishnamurthy had been earlier suspended following his statements about Ravi, but the suspension was revoked after he apologised.