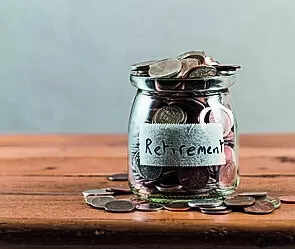 NEW DELHI: With employers sending in representations to the government asking it to simplify the process of applying for higher pension and the unified portal still riddled with technical glitches, the government may grant another extension of deadline for application.
At present, the deadline for submission of applications for higher pension ends on June 26. The process continues to be riddled with an array of technical snags that the Employee Provident Fund Organisation (EPFO) has not been able to fix, despite them being flagged by both employees and employers repeatedly. This even though the government has asserted its willingness to address "practical" problems that the system is facing and said that every effort shall be made to ensure that no eligible person loses the opportunity to apply as a result of technical issues at the fund manager's end.
The assurances notwithstanding, many applicants are still unable to apply due to unknown errors preventing submission both at the level of employees and employers. Employers have also been raising the issue of unavailability of full salary data of staffers beyond the mandated seven year period for which they're required to maintain records. EPFO has sought month wise salary data of every staffer from the date they crossed the Rs 15,000 basic salary threshold as EPFO subscribers. In a large number of cases, employers either do not have the data, or in the case of previous employers, aren't cooperating with employees in sharing the same.