Read Time:
4 Minute, 6 Second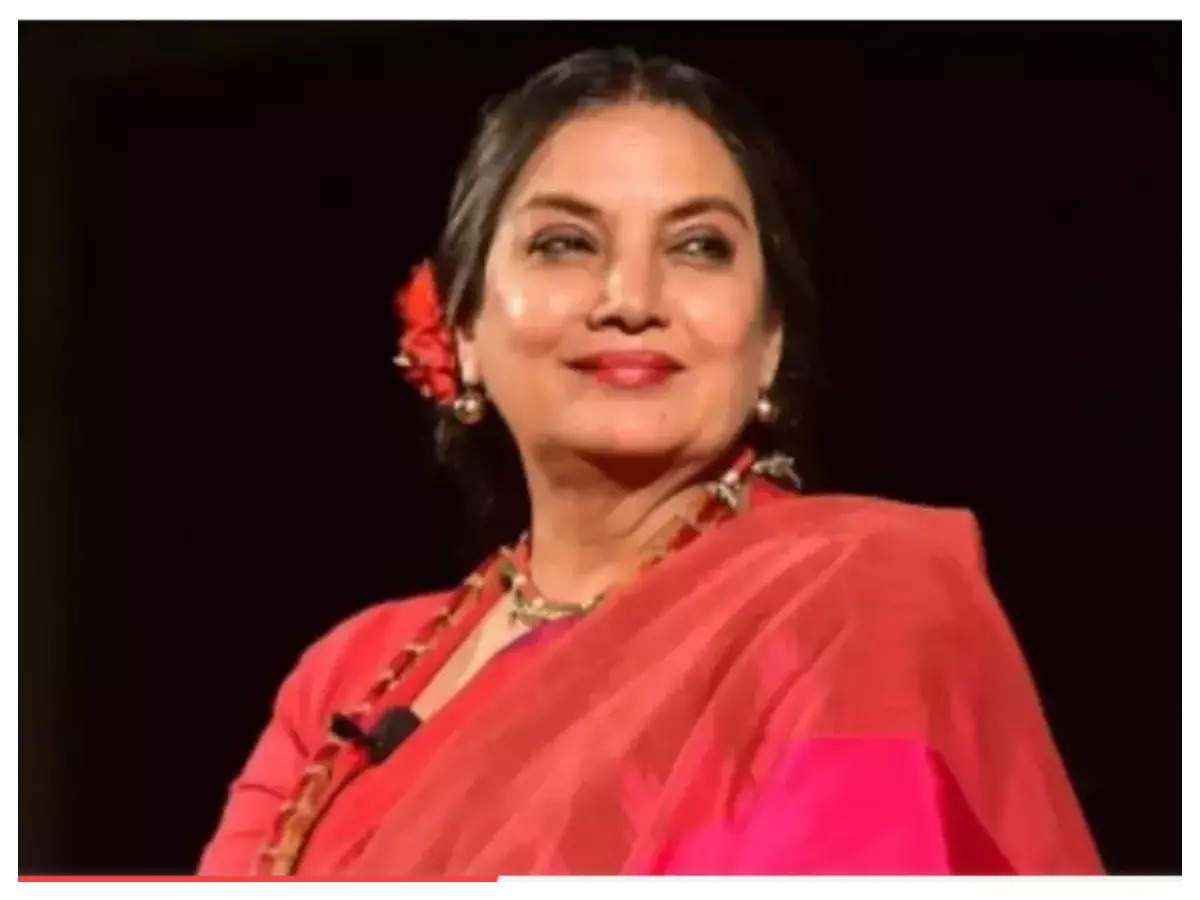 Shabana Azmi has always been a sought-after actor in the West. She has worked in Madame Sousatzka and City Of Joy in the past and right now she will be seen in Shekhar Kapur's What's Love Got To Do With It and Steven Spielberg's Halo series. Speaking to ETimes, the actress recalls working with Kapur again after their collaboration in Masoom. She also reveals about her friendship with Emma Thompson and more.
You are getting glowing reviews for What's Love Got To Do With It. What was the experience like?
It was lovely. Shekhar managed to keep the atmosphere light on the sets in spite of the strict COVID protocol. All the cast got along well with each other, which is important for a film like this that is about families.
This was your second film with Shekhar Kapur. How much has he evolved as a filmmaker and a human being since Masoom?

Shekhar was always different. Even during Dev Anand's Ishq Ishq Ishq he used to talk about physics and the cosmos. Film is one other thing he does but his interests lie beyond them. He has evolved more in search of that eternal quest. As a filmmaker he has honed his craft well but his most important relation on set is the one he has with his actors. That makes him a terrific director to work with. He loves his actors, is infinitely patient with them and inspires them to give what he wants rather than stuff his ideas down their throat. I would like to work with him again and again.
Masoom remains one of the finest Indian films of the last 50 years. In comparison, this one appears frothier, lighter. Would you agree?
On the surface this film appears to be a romcom but is more than that. It is infused with emotion which is Shekhar's forte. Jemima Goldsmith has written a lovely script and I think this film has come at the right time. When there is so much strife everywhere it's nice to have a feel good film.

During the shooting of this film you became lifelong friends with Emma Thompson?
Emma is a warm, generous co-star with a great sense of humour. We bonded because we play close friends in the film but also because we share a common world view. She has been involved in human rights issues for years. I love her to bits.
You have shot for several British films in the past. How was this different?
I have done so much work in Britain that I'm quite comfortable working there. We've come a long way from John Schlesinger's Madame Sousatzka where I was the only Indian on the set. The film set is a microcosm of the world where people from all nationalities come together to work especially the crew. Racism is frowned upon and a code of conduct in writing is issued where zero tolerance for sexual harassment and racial remarks is spelt out bold and clear. But let me tell you that there is very little awareness of Indian films beyond a broad idea of Bollywood!
What's Love Got To Do With It is about an arranged marriage. How relevant are arranged marriages in today's day and age?
The film explores the idea of assisted marriages where parents arrange for couples to meet and they take it up from there. When you look at the statistics there is no clear evidence that love marriages necessarily do better. But in rural areas where people are forced to get married without even seeing each other I find the idea very frightening. But the film is not a black and white statement, the observations are warm and funny.

Tell me about your other big forthcoming project Rocky Aur Rani Ki Prem Kahani?
Rocky Aur Rani is to be released in July. I totally surrendered to Karan and Manish so they can take the credit or the blame entirely for how I appear in the film. I have been a fan of Jaya for years. I really wished I had more scenes with her. Dharamji was his usual charming self.
And your other forthcoming projects?
The second film is Ghoomar directed by R Balki in which I have a completely different look and role as the cricket-loving grandmother of Saiyami Kher. It's good to be playing such varied characters at this stage. And I am working on Halo Season 2 in Budapest at present so I have plenty on my plate but as I've always said, quoting Barbra Streisand's song from A Star Is Born, "I don't want much I just want more… ask what I want and I will sing I want more of everything everything!"
For more news update stay with actp news

Android App

Facebook

Twitter

Dailyhunt

Share Chat

Telegram

Koo App