Read Time:
3 Minute, 13 Second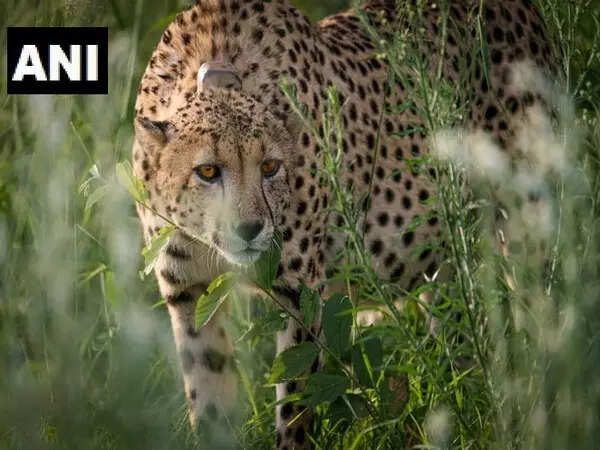 NEW DELHI: The Union Ministry of Environment, Forest and Climate Change on Tuesday withdrew the extension granted to noted biologist and Wildlife Institute of India (WII) dean YV Jhala on his superannuation on February 28, 2022, till February 28, 2024.
In an order issued on February 28, 2022, the Union ministry said, "Dr. Y.V. Jhala, Scientist-G, Wildlife Institute of India, Dehradun was granted an extension of two years from the date of his superannuation, i.e.,28.02.2022. In this context, the undersigned is directed to mention that the said extension period is curtailed and restricted to one year i.e., up to 28.02.2023."
"The vacancy arising, as a result, shall be filled up with the ongoing process of recruitment of Scientists. This issues with the approval of the competent authority," the order stated further.
Speaking to ANI on Tuesday, Jhala had said, "The (Cheetah) project itself was mine, but the government is the parent. The government can do whatever it wants. What can we do about it? Last evening, I was told that my tenure is over. No reason was given to me by the government."
However, contesting Jhala's claim, an official in the Union ministry told ANI, on the condition of anonymity, "'Project Cheetah' is a project of the Union government in association with the Madhya Pradesh government and the WII. It's not an individual-driven project."
Jhala was one of the scientists involved in preparing the technical ground for the ambitious 'Cheetah project', under successive Union governments since 2009. He was a member of the Ceetah Task Force' set up in 2010 under conservationist M K Ranjitsinh.
To a question from ANI on the withdrawal of the extension granted to Jhala, the official said, "Dr. Y V Jhala had already retired from the Wildlife institute of India, Dehradun, and was serving on extension. So, it would be wrong to say that his tenure has been curtailed."
On allegations of Jhala being sidelined from the 'Cheetah Project', the official said the claim is unfounded as he had participated in every meeting of the task force.
For more news update stay with actp news

Android App

Facebook

Twitter

Dailyhunt

Share Chat

Telegram

Koo App