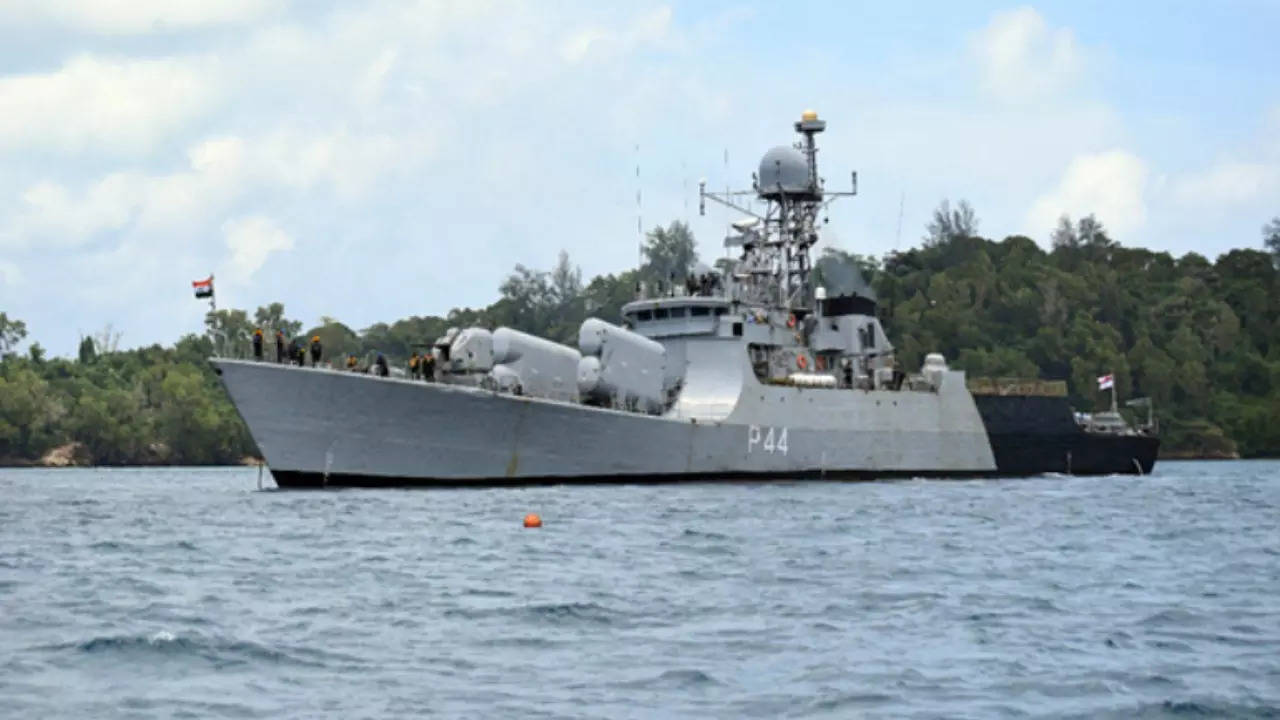 NEW DELHI: With China's aggressive muscle-flexing figuring high on their radar screens, India will now "gift" an indigenously-built missile corvette to Vietnam as well as look to step-up training of Vietnamese personnel in submarine and fighter jet operations, cybersecurity and electronic warfare, among other fields.
The delegation-level talks led by defence minister Rajnath Singh and his Vietnamese counterpart General Phan Van Giang on Monday also "identified means" to enhance existing areas of collaboration, especially in field of defence-industrial cooperation, maritime security and multinational cooperation.
Towards the possible acquisition of Akash surface-to-air missile systems, BrahMos supersonic cruise missiles and other military hardware, the Vietnamese defence minister also visited the DRDO headquarters later in the day to discuss ways to enhance defence industrial capabilities through cooperation in defence research and joint production.
"Vietnam, which has been in discussions on acquiring systems like the indigenous Akash air defence missiles, expressed keenness on transfer of technology," an official said.
At the ministerial meeting, Singh announced the gifting of INS Kirpan, the 1,350-tonne Khukri-class missile corvette in service with the Indian Navy, "as a milestone in enhancing the capabilities of the Vietnam People's Navy".
China has been regularly sending warships and survey vessels into Vietnam's exclusive economic zone (EEZ), stoking tensions in the already contentious South China Sea due to Beijing's expansionist territorial claims against its neighbours.
Facing similar China's salami-slicing tactics on its land borders, India has been upgrading defence ties with Asean countries like Vietnam, Indonesia, Singapore and the Philippines through regular joint exercises, military exchanges and training programmes. India also aims to crank up arms supplies to Asean countries after the $375 million deal with the Philippines for the 290-km range BrahMos missiles in January 2022.
"Vietnam is an important partner in India's Act East Policy and the Indo-Pacific region," the official said. India has been training Vietnamese fighter pilots to fly Sukhoi-30 jets as well as sailors in underwater combat operations in Kilo-class submarines, both of which are operated by the two countries.
Vietnam on Monday also asked for an increase in its "annual 60 training slots" in various Indian military institutions, with India agreeing to favourably consider it.