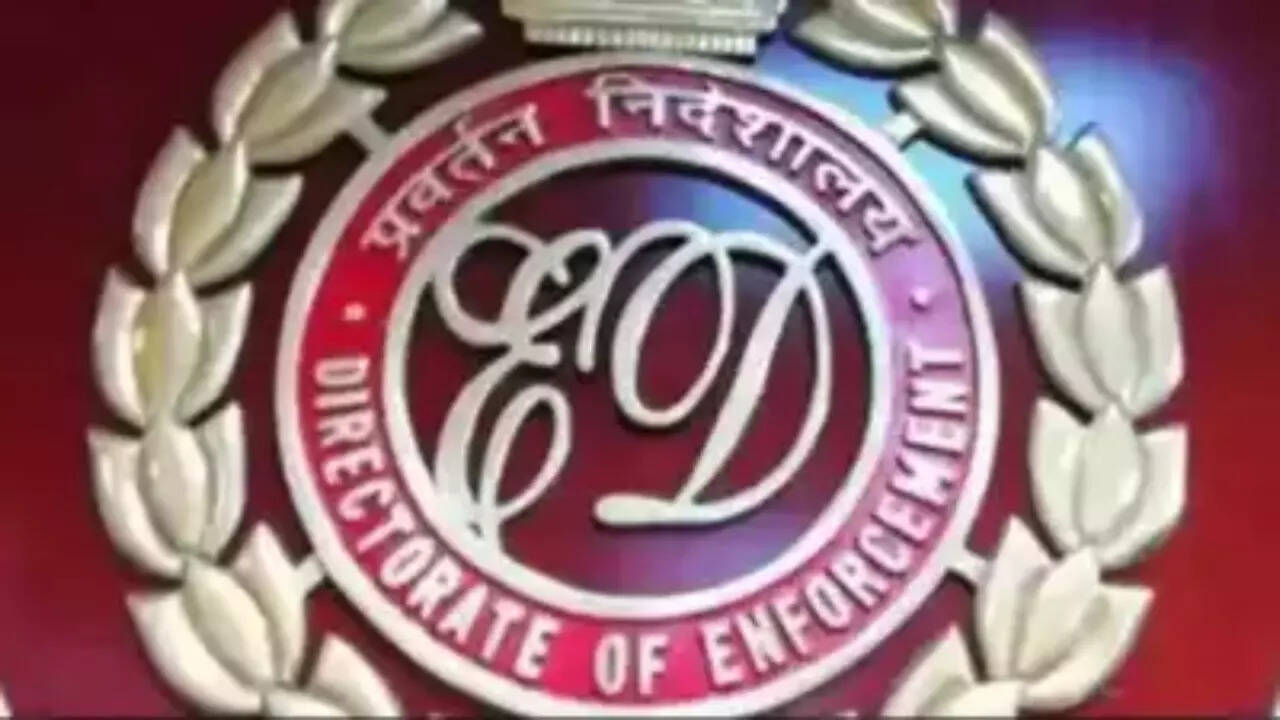 NEW DELHI: The ED has attached assets worth over Rs 45 crore of a former deputy commandant of National Security Guard (NSG), on deputation from BSF, and his family members in a case linked to alleged forgery of tender documents, the agency said on Saturday. The ED, under the Prevention of Money Laundering Act, attached 52 movable and immovable properties linked to Yadav and his kin.
Yadav had joined NSG on deputation from BSF and was posted as a team commander (equivalent to deputy commandant rank) at the garrison of the commando force located at Manesar, Gurugram. "He received money through various accounts maintained by him, the bank account in the name of EMD (earnest money deposit) for Central Warehouse NSG, Manesar," the ED said, adding that several complainants had come forward claiming that he had cheated them.
The money received by Yadav was layered through various bank accounts and was invested in share trading and properties. The ED has named other accused family members as Mamata (Yadav's wife), sister-in-law Rituraj Yadav, Naveen and property dealer Dinesh Kumar.
The alleged fraud came to the fore in January last year after Gurugram Police arrested the NSG officer, who was allegedly posing as an IPS officer working in the commando force, Mamata Yadav, Rituraj, who was working as a bank manager in Gurugram, and a few others, the ED said.
Praveen, the mastermind, had transferred money to over 80 different accounts, Gurugram Police had said. "Hundreds of transactions were made, including those on a debit card for paying bills. But we are focusing only on the transfer of funds to multiple accounts," a senior officer had said.
The SIT that was looking into the case, had issued notices to over 80 account holders to record their statements, explaining why they received money from the BSF officer. Most of the transactions, according to SIT, were commercial, and some other transactions were for the purchase of properties in Gurugram.
The ED said Praveen Yadav opened a "forged" bank account in the name of EMD for central warehouse NSG, Manesar with Axis Bank, Gurugram, and had given forged documents to all the complainants projecting these as documents to have been issued by the force for upcoming tenders for works at NSG campus.