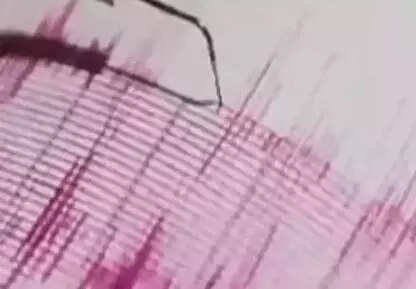 JAMMU: Two mild intensity earthquakes shook the mountainous Doda district of Jammu and Kashmir early Sunday, officials said.
The Union Territory of Ladakh also recorded a mild tremor late Saturday.
There was no report of any damage reported from anywhere, the officials said.
According to the National Centre of Seismology (NCS), a 4.1 magnitude earthquake having a depth of 11 km at a latitude of 32.96 degrees north and a longitude of 75.79 degrees east struck Doda at 3.50 am.
The second tremor at a depth of 10 km at a latitude of 33.01 degrees north and a longitude of 75.78 degrees east was felt at 5.22 am, the nodal government agency for monitoring of earthquake activity said.
Officials said the first earthquake woke people from their sleep and forced them to rush out of their homes.
So far, 10 tremors with a varied intensity have jolted Doda in the past six days. A 5.4 magnitude earthquake hit the district on June 13, causing cracks in dozens of buildings, including houses.
On Saturday, the NCS reported a 3.9 magnitude earthquake in Ladakh at 10.38 pm and a 4.5 magnitude earthquake Leh at 9.44 pm.
The tremor was recorded 215 km north east of Leh at a depth of 10 km, it said.