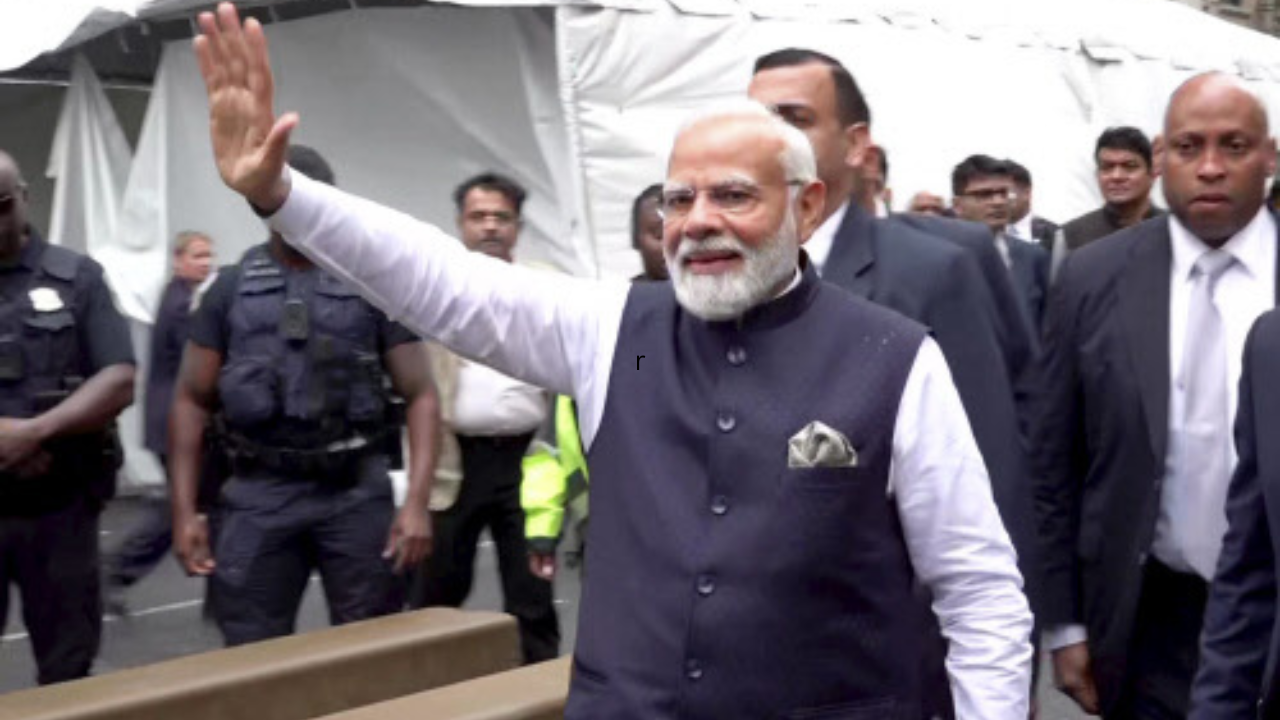 PUNE: G-20 countries can undertake skill mapping at the global level, find gaps that need to be plugged and also play a key role in promoting research and innovation, Prime Minister Narendra Modi said on Thursday.
During a virtual address at the G-20 Education Ministers' meeting in Pune, he stressed the need to strike the right balance between opportunities offered by technology and the challenges posed by it.
At the meeting, ministers of the G-20 grouping will formally accept the outcome documents, marking the culmination of the extensive deliberations carried out over the past several months within the education working group track.
These outcome documents will serve as a roadmap for the international community, guiding coordinated actions to ensure inclusive and high-quality education for all learners.
"To make our youth future-ready, we need to continuously skill, re-skill and up-skill them. We need to align their competencies with evolving work profiles and practices. In India, we are undertaking skill mapping. Our education, skill and labour ministries are working in tandem on this initiative. G-20 countries can undertake skill mapping at the global level, and find gaps that need to be plugged.
"Digital technology serves as an equaliser and promotes inclusivity. It is a force multiplier in increasing access to education. Today artificial intelligence offers great potential in the field of learning, skilling and education. With opportunities, technology also poses challenges. We have to strike the right balance. G-20 can play an important role in this," PM Modi said.
The G-20 Education Working Group focused on finding inclusive solutions and collective actions to address the diverse global challenges of the day during its four meetings in Chennai, Amritsar, Bhubaneshwar and Pune.
It emphasised on four priority areas — ensuring foundational literacy and numeracy, especially in the context of blended learning, making tech-enabled learning more inclusive, qualitative, and collaborative; building capacities and promoting lifelong learning in the context of the future of work; and strengthening research and fostering innovation through enhanced collaboration and partnerships.
"G20 countries can play a key role in promoting research and innovation, especially among the global south. I am glad that the group has identified green transition, digital transformation and women empowerment as accelerators for achieving Sustainable Development Goals.
"Education is at the root of all these efforts. I am confident that the group will come out with an inclusive, action-oriented and future-ready education agenda. This would benefit the whole world in the true spirit of Vasudhaiva Kutumbakam," Modi added.
The prime minister referred to the education ministers as the Sherpas and said that they are leading mankind in its effort for development, peace, and prosperity for all.
"In India, we have laid emphasis on research and innovation as well. We have set up 10,000 Atal Tinkering Labs across the country. These are acting as research and innovation nurseries for our school children.
"More than 7.5 million students are working on more than 1.2 million innovative projects in these labs. G-20 countries, with their respective strengths, can play a key role in promoting research and innovation, especially among the Global South. I urge you all to create a path for increased research collaborations," the prime minister added.