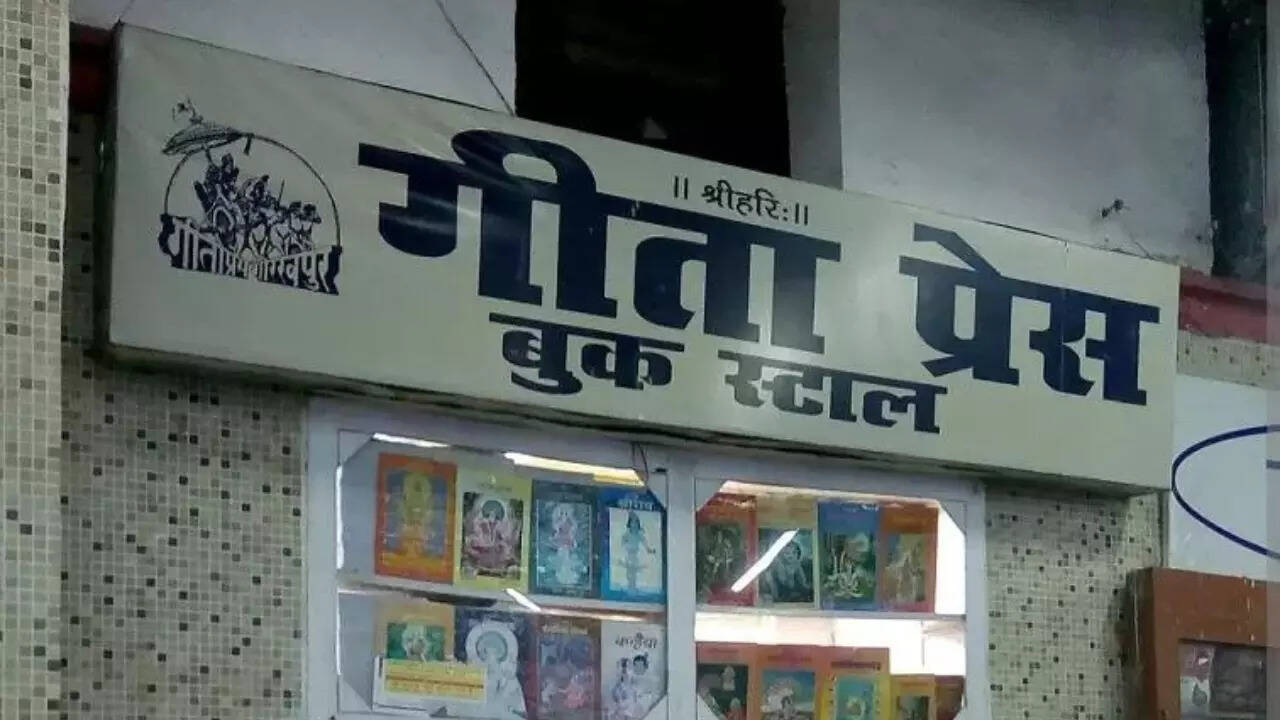 NEW DELHI: The Gandhi Peace Prize for 2021 will be conferred on Gita Press, Gorakhpur, the culture ministry announced on Sunday. The decision was taken by a jury headed by PM Narendra Modi.
Recalling the contribution of Gita Press in promoting the Gandhian ideals of peace and social harmony, PM Modi said the conferment of Gandhi Peace Prize on Gita Press, on completion of 100 years of its establishment, is a recognition of the work done by the institution in community service.
"I congratulate Gita Press, Gorakhpur on being conferred the Gandhi Peace Prize 2021. They have done commendable work over the last 100 years towards furthering social and cultural transformations among the people," he said.
The prize recognises Gita Press's "outstanding contribution towards social, economic and political transformation through non-violent and other Gandhian methods". The prize, instituted by the government of India in 1995 to mark the 125th birth anniversary of Mahatma Gandhi as a tribute to the ideals espoused by him, carries an amount of Rs 1 crore, a citation, a plaque and a traditional handicraft object.
Gita Press manager Lal Mani Tiwari, told TOI the publishing house follows the tradition of not accepting any awards and said he wished that Gita Press continues to follow the right path. "Our founders never wanted any award/reward for the press. The Trust has taken a unanimous decision to follow our tradition and not to accept any award," he said. "We pray to God our printing press keeps getting recognition and we keep moving ahead in the right direction," he added.
Established in 1923, Gita Press is the world's largest publisher of Hindu religious texts, with 41.7 crore books — 16.21 crore of them copies of the Bhagvad Gita — published in 14 languages, to its credit. It says its "main objective is to promote and spread the principles of Sanatan Dharma, the Hindu religion among the general public by publishing Gita, Ramayana, Upanishads, Puranas, discourses of eminent saints and other character-building books and magazines and marketing them at highly subsidised prices".