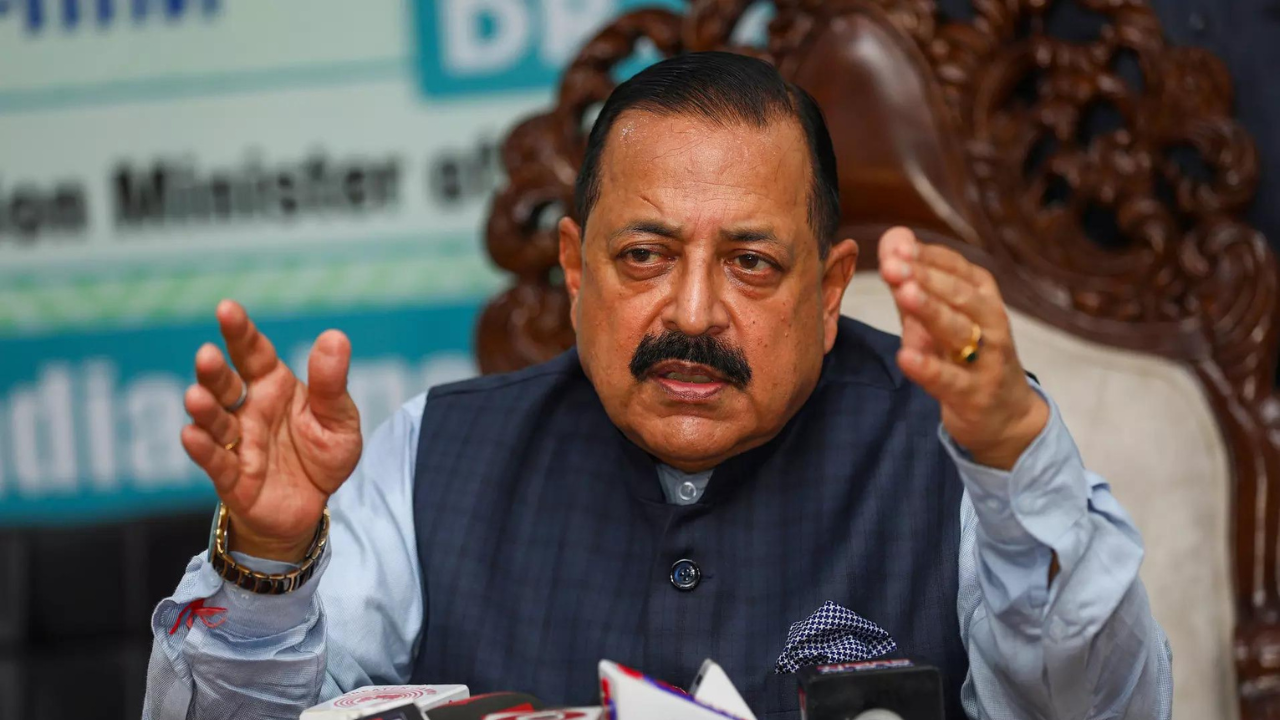 NEW DELHI: The vacancies in anti-corruption ombudsman Lokpal and transparency watchdog CIC will be filled up in course of time, union minister of State for Personnel Jitendra Singhsaid on Tuesday. "It is the Modi government that made sure that Lokpal is made functional in this country. The central government plans to fill up vacancies in the course of time. It is a work in progress," Singh told PTI here.
He said there is a process to fill up the vacancies.
"Firstly the advertisements are made and individuals apply. Sometimes the number of applications is high. These applications have to be scanned and then there is a high level committee that deliberate and decide on the eligible candidates," the minister said.
He said the government is very proactive in supporting the full functioning of the Lokpal as well as Central Information Commission (CIC).
Singh said, as far as the Lokpal is concerned, it is this government which has shown the sincerity to set up and make it functional.
"Other political parties, including the UPA, took high moral ground by saying that they were in favour of Lokpal but they were not honest and that is why they did not bring it. The Modi government made it functional. The intent of the government is very clear towards checking corruption," he said.
The Centre had in August appointed Press Council of India chairperson Justice Ranjana Prakash Desai as the chairperson of the 10-member search committee to recommend the chief and members of Lokpal.
The committee has also sought applications for the posts of chairperson and members of Lokpal. The last date for receiving the applications was September 28, which was extended to October 13.
The Lokpal chief and its members are appointed by the President on the recommendations of a selection committee headed by the prime minister with the speaker of the Lok Sabha, the Leader of Opposition in the Lower House, the chief justice of India or a judge of the Supreme Court nominated by him, and an eminent jurist as recommended by the chairperson and members of the selection panel, as its members.
According to the Right to Information (RTI) Act, the Chief Information Commissioner and Information Commissioners shall be appointed by the President on the recommendation of a committee consisting of the Prime Minister as the chairperson and the Leader of Opposition in the Lok Sabha and a Union Cabinet Minister nominated by the PM, as its members.
Lokpal has been working without a regular chief for over a year. Besides this, there is a vacancy of three members — two judicial members and a non-judicial member. The anti-graft ombudsman is headed by a chairperson and can have eight members — four each judicial and non-judicial members.
Whereas, there is a vacancy of eight Information Commissioners (against the sanctioned strength of 10) in the CIC, which is headed by a Chief Information Commissioner.