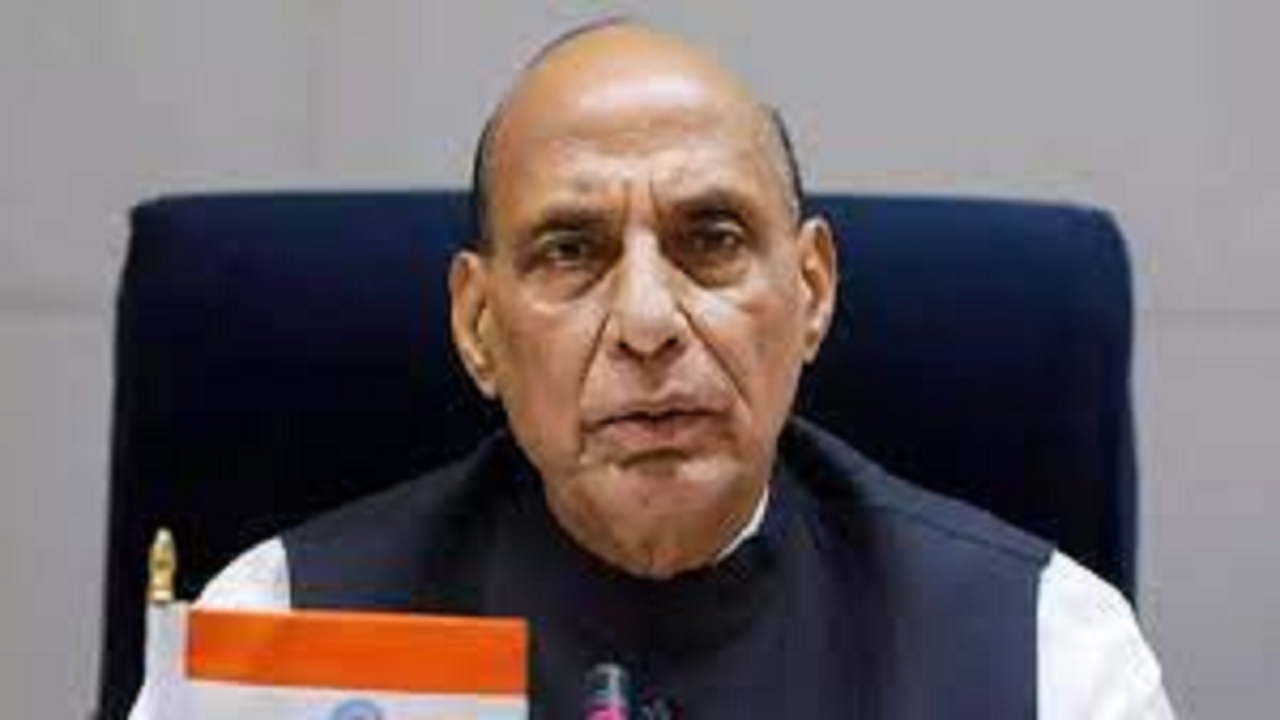 DEHRADUN: India is witnessing economic, social, cultural and political empowerment under Prime Minister Narendra Modi's leadership, with groundwork being laid for the country to become a developed nation by 2047, Defence Minister Rajnath Singh said on Monday.
Speaking at an event here on the theme "Swarnim Bhavishya", Singh asserted that the steps taken by the government in the last few years have ensured the country's holistic development, social cohesion and re-connected people with the nation's rich cultural heritage.
"India is well on course to soon become one of the leading defence exporters from an importer. We are building a strong and self-reliant India which is the flag-bearer of regional and global peace and, at the same time, has the wherewithal to give a befitting reply to those who try to cast an evil eye," Singh said, according to a statement issued by the Defence Ministry.
Singh also lauded Prime Minister Modi for "transforming India's image at the global stage to an assertor from a mere observer".
"While India is the world's third largest economy in terms of purchasing power parity, it will, by 2027, become the third largest economy in terms of nominal GDP as well," he said.
He voiced the government's vision to bring India at the forefront in terms of GDP while connecting the people with its country's tradition and culture, according to the statement.
Singh mentioned flagship government schemes such as the Pradhan Mantri Jan Dhan Yojana, Pradhan Mantri Awas Yojana and Ayushman Bharat, and the abrogation of Article 370 in Jammu and Kashmir.
He also talked about steps taken towards women empowerment.
He said doors have been opened for girls for admission in Sainik Schools and female officers are being posted at the world's highest battlefield in Siachen Glacier as well as on warships.
"Efforts are being made to make the country completely safe for women and provide them with abundant opportunities," Singh said.
The defence minister also asserted that the government is committed to build an India which is completely self-reliant in the defence sector and possesses state-of-the-art weapons and technologies.
"Our aim is to build an 'aatmanirbhar' defence sector that equips the military with latest weapons and technologies," he said.