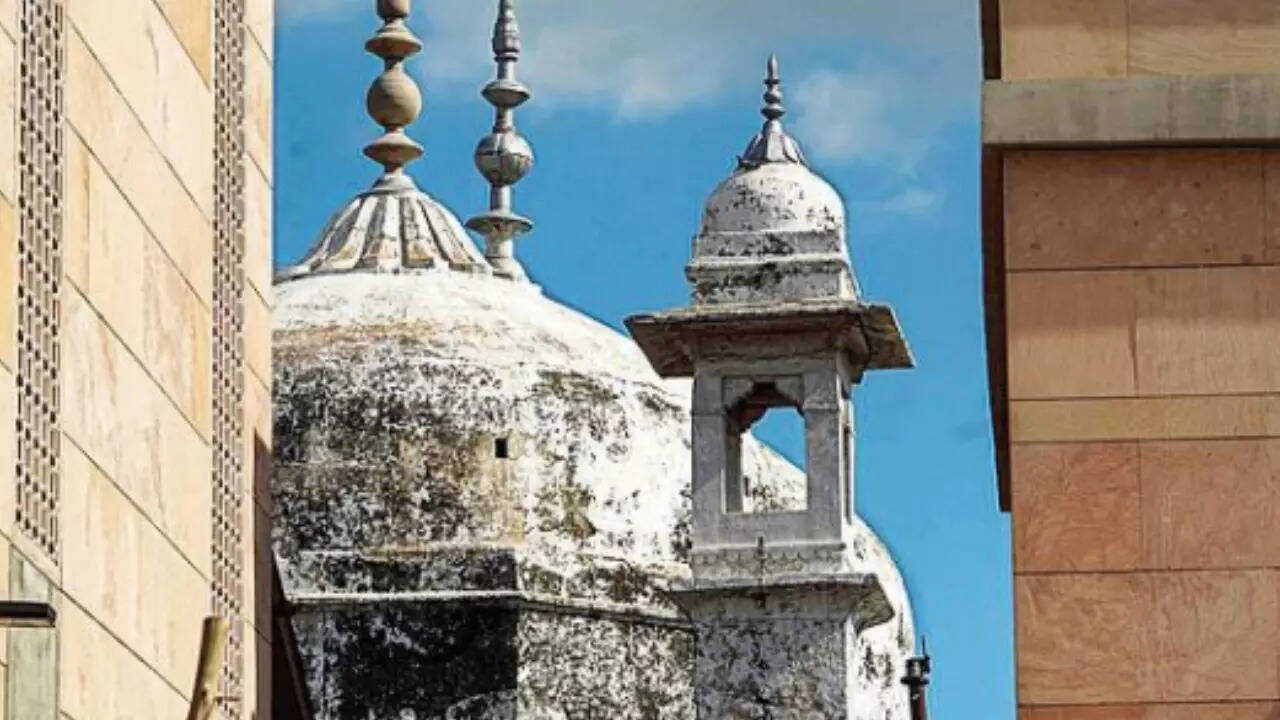 NEW DELHI: The Gynavapi mosque management committee on Monday spurned Supreme Court's suggestion to challenge the evidentiary value of a Varanasi court commissioner's report, which in May last year had made mention of a purported 'Shivling' in the mosque's wuzu area during the trial of the suit filed by Hindus seeking worshipping rights inside the masjid.
A three-judge bench headed by CJI D Y Chandrachud told senior advocate Huzefa Ahmadi that the mosque management committee could question the evidentiary value of the May 2022 report of the Varanasi court-appointed commissioner during the trial of the suit. "You can take all objections to the commissioner's report during the trial," CJI Chandrachud suggested. But Ahmadi said the very order of the Varanasi district judge appointing the court commissioner was illegal as it was an exercise to collect evidence to favour the plaintiffs. "The appointment itself was evidence collecting exercise," he alleged.
The CJI said, "But, during the trial of the suit (now transferred to the high court from the district court), the court commissioner had to step inside the witness box for cross-examination. You can cross-examine him and challenge the evidentiary value of his report."Ahmadi said the mosque management committee would prefer a decision from the Supreme Court on three issues — appointment of the court commissioner, carbon dating of the 'Shivling' (which the Muslim side terms as a fountain) and the maintainability of the suit given the bar under Places of Worship Act that froze the religious character of buildings as on August 15, 1947. The bench posted the matter for further hearing on December 1.
The SC on November 11 last year had indefinitely extended its May 20, 2022, interim orders directing the Varanasi district judge to protect the wuzu area in Gyanvapi mosque where a big 'Shivling' was discovered on May 16 during a trial court ordered survey.
On May 17, after hearing the committee, the Supreme Court had tasked the Varanasi DM alone "to ensure that the area where the Shivling is stated to have been found, as indicated in the order, shall be duly protected". It had said there would be no restriction on Muslims from going to other areas of the mosque.