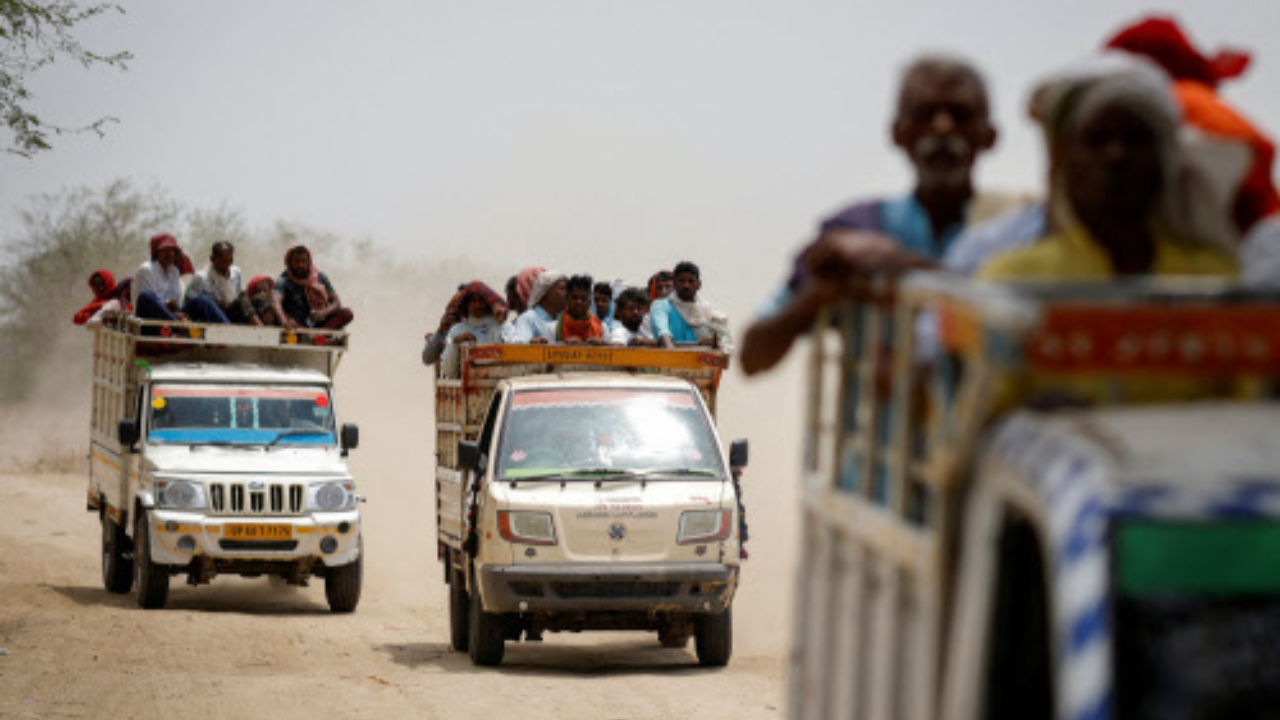 LUCKNOW: Heatstroke could have been a "contributory" but not "causative" factor behind the death of several patients in Ballia earlier this month, noted a health team deputed to investigate the alleged heat-related deaths in the eastern UP district.
Ballia had reported over 75 deaths, allegedly due to heat-related ailments, since June 15.
"Most of the patients who died were elderly and suffering from comorbid conditions… exposure to high temperature could have aggravated their existing medical conditions…," Dr AK Sing h, head of the probe panel, told TOI.
A"verbal autopsy (oral interview)" of the relatives of some of the deceased was also conducted and no definitive findings supporting "deaths due to heatst roke could be established". "We met family members in Bansdih and Garwar blocks — where the largest chunk of the deaths took place — and could not gather points to prove that heatstroke was a direct cause of any death," Singh said. Director of medical care and team member Dr KN Tiwari upheld the same view. "Prima facie… heatstroke was not the cause of deaths… it appeared to be a contributory factor, and that too in some cases…. The final report will have the micro-details," he told TOI.