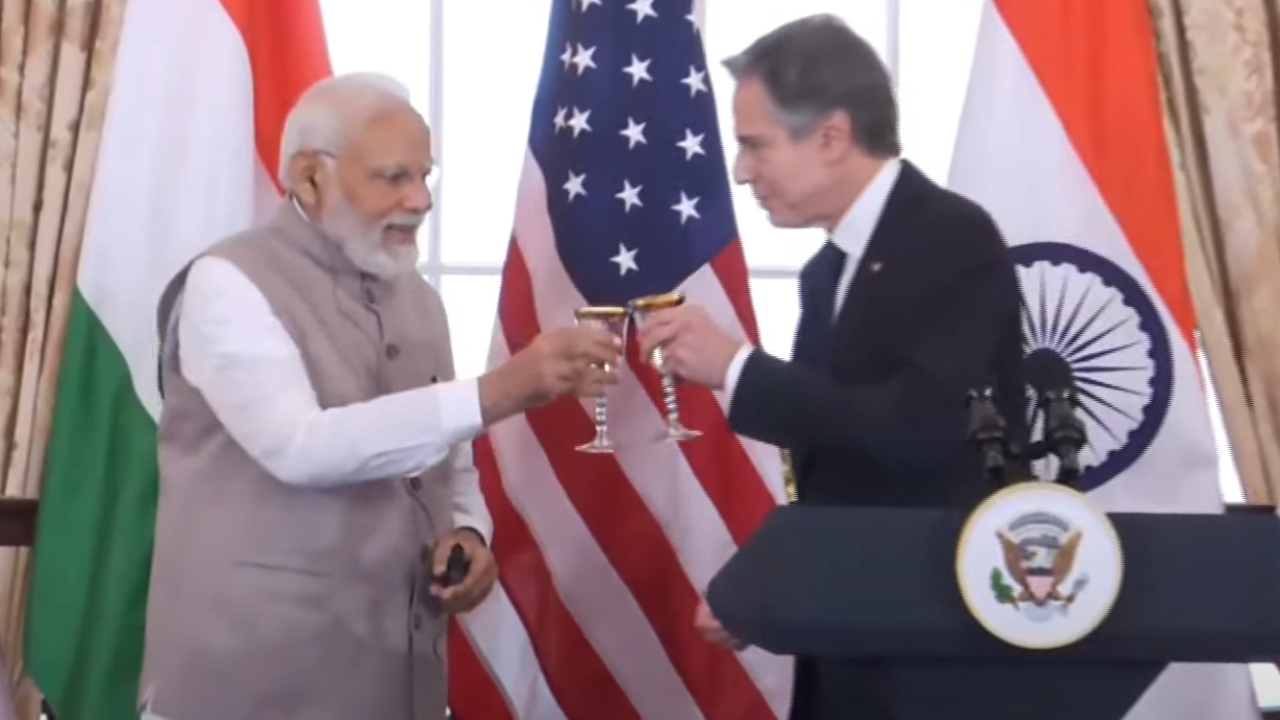 WASHINGTON: US State Department with Vice President Kamala Harris hosted Prime Minister Narendra Modi at a luncheon, where US Secretary of State Antony Blinken highlighted how India is part of their daily lives.
"Here in the US, India is part of our daily lives. We enjoy our Jhumpa Lahiri novels over samosas. We laugh at the comedies of Mindy Kaling. We dance to the beats of Diljit at Coachella. We keep ourselves more or less fit and healthy doing Yoga," said Blinken.
Indian Americans are the second-largest immigrant group in the United States, with their population estimated to be around four million.
US Congressman Rich McCormick had earlier praised the Indian-American community, which forms just about one per cent of the country's population, for paying six per cent of its taxes.
"Although they make up about one per cent of American society, they pay about six per cent of the taxes. They're amongst the top producers, and they do not cause problems. They follow the laws," the lawmaker from Georgia said.
US Secretary of State Antony Blinken raised a toast to the India-US relations at the State Luncheon attended by PM Modi.
"Whether we call it the American dream or Indian dream…our people believe profoundly in opportunity. No matter who we are or where we come from, we can make something more of ourselves," said Blinken as he raised a toast "to the shared hopes of the US and India."
PM Narendra Modi and US Vice President Kamala Harris joined him at the luncheon hosted by the US State Department in Washington, DC.
Meanwhile, the US authorities have unveiled plans to introduce 'in-country' renewable H-1B visas, aiming to simplify the H-1B visa renewal process for many Indian individuals employed in the US on such visas.
This development is expected to streamline, and facilitate the visa renewal process for Indian professionals working in the US on H-1B visas, and is one of the major takeaways from PM Modi's visit to the US.