Read Time:
4 Minute, 43 Second
BHUBANESWAR: All the noise at the Kalinga stadium here on Sunday night came from a small group of players dressed in black. As New Zealand celebrated their victory over India, a deathly silence hung all around.
For a while, Indian players were too stunned to even exchange commiserations. At one end of the ground, Akashdeep Singh and Hardik Singh sat inside a goal, lost in thought. What went wrong? Indian chief coach Graham Reid was just as baffled as the rest of the hockey world. Asked why India struggled to convert circle penetration and what was lacking, the Australian replied straight-faced: "It's interesting, it is a very good question. I don't know the answer."
TEAM SELECTION
From the team which won the bronze in Tokyo, 13 players featured in this competition. India missed three of those who could have been game changers. Simranpreet Singh, after being injured last year, has dropped out of the coach's scheme of things. Questions on Sumit and Dilpreet's exclusion have remained unanswered as will the inclusion of some players like Lalit Upadhyay, Vivek Sagar Prasad and Nilam Xess. Misfiring Upadhyay's only face-saving performance was against New Zealand.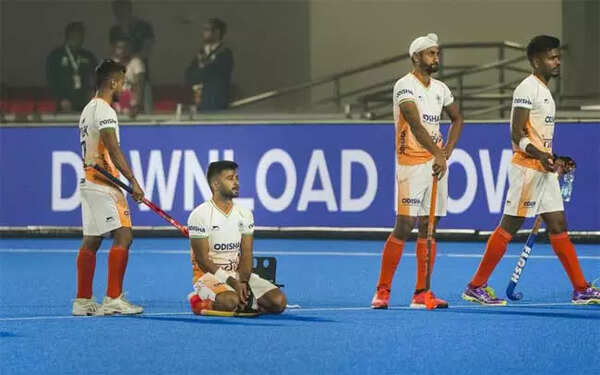 PTI Photo
CHOICE OF PLAYERS FOR SHOOTOUT
The shootout scenarios are a part of training drills and it's safe to assume the line-up for the pressure-cooker eight seconds is well planned. But one can't help finding a flaw in the strategy. Harmanpreet (168 matches), Rajkumar Pal (26), Sukhjeet Singh (20), Shamsher Singh (51) and Abhishek (32) were the shootout choices. Only Rajkumar lived up to expectations. To send out a low-on-confidence-and-form skipper with a bunch of youngsters proved to be suicidal especially when you had the experience of Manpreet Singh (318 matches) Mandeep Singh (198) and Akashdeep Singh (222).
MENTAL MATTERS
The perform-or-perish sword hangs over all players, be it a senior pro or a rookie. In the past, Reid has stressed on the need for a team psychologist. While most other teams like England travel with one, that hasn't been the case of India. Although they have had access to a consultant and psychologist at Sports Authority of India, it has been sporadic. On more than one occasion on Sunday and in matches before that, India struggled in pressure situations. In the last 10 minutes against New Zealand, they ran around without a plan or purpose. Most importantly, India took the lead not once but twice and just when you thought they had the match in the kitty, it turned out to be all bluff and bluster.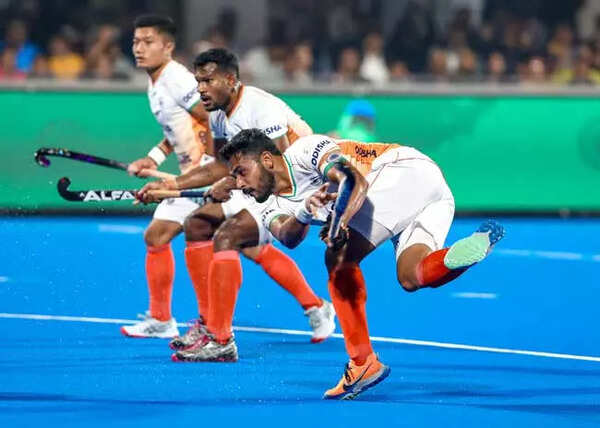 Image credit: Hockey India
PENALTY CORNER CONVERSIONS
India's primary weapon is penalty corner conversion. Over the past two weeks, it was as blunt as a hammer. To put it in perspective numerically, India have earned 26 penalty corners so far and converted five, which translates into a success rate of below 20%. To break it down further, two goals have been scored through direct drag-flicks, one each by Varun and Harmanpreet Singh, with the latter scoring when the goalkeeper was taken off.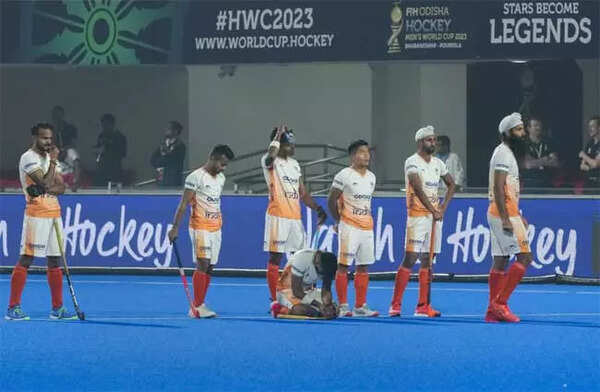 Image credit: Hockey India
ELEMENTARY MISTAKES
Some things in Indian hockey don't change. Hanging on to the ball excessively, back and parallel passes when attack should be the game plan was glaring among the strikers and midfielders. Man-toman marking and game awareness was below par among the defenders in the crossover match. Sample this: Simon Child and Sean Findlay set up crucial goals after they were left unmarked. With less than 12 minutes to go, Nilam had a brain-fade moment and the 5-yard rule was forgotten. The result: A penalty corner which Findlay converted to push the match into shootouts.
For more news update stay with actp news

Android App

Facebook

Twitter

Dailyhunt

Share Chat

Telegram

Koo App