Read Time:
3 Minute, 13 Second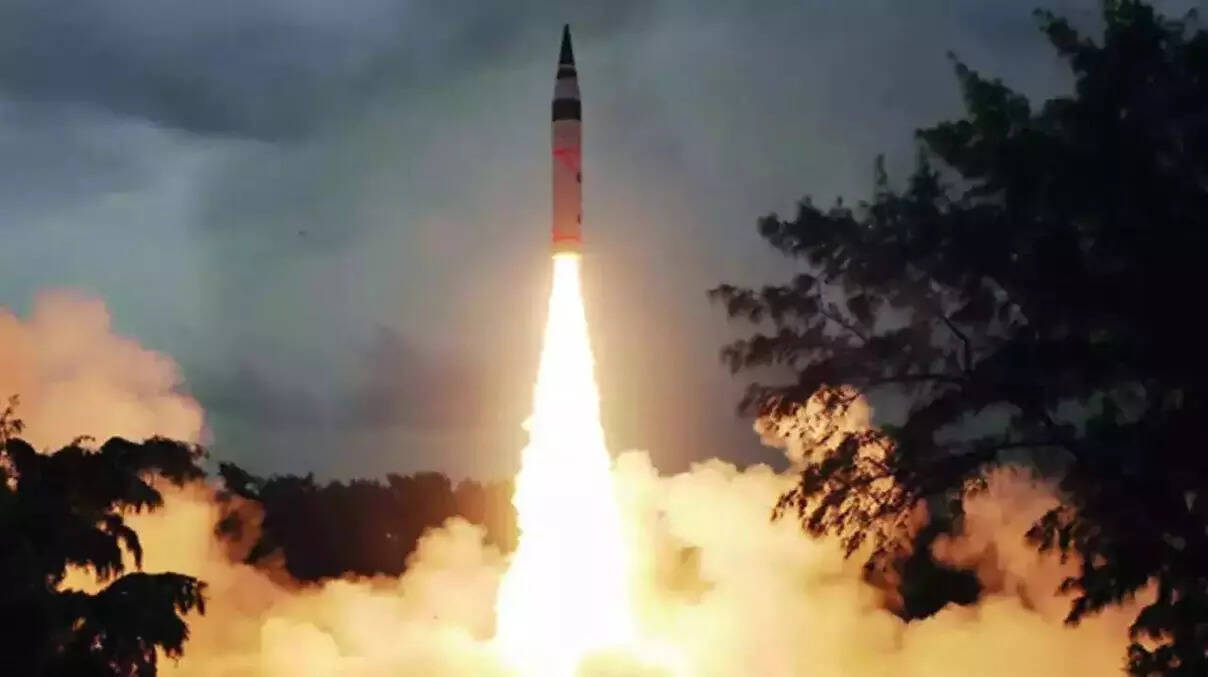 PUNE: India continues to modernise its nuclear arsenal and operationalise its nascent triad, and the country's nuke strategy, traditionally focused on Pakistan, now appears to place increased emphasis on China, says a 2022 report of the Federation of American Scientists (FAS).
According to FAS, at least four new weapon systems are under development to complement or replace the country's existing nuclear-capable aircraft, land-based delivery systems and submarine launched missiles – which constitute the triad.
"India currently operates eight different nuclear-capable systems: two aircraft, four land-based ballistic missiles, and two sea-based ballistic missiles. At least four more systems are in development, most of which are thought to be nearing completion and to be combat-ready soon. Beijing is now in range of Indian ballistic missiles," says the report, prepared by Hans M Kristensen and Matt Korda of FAS.
India is estimated to have produced "approximately 700 kilograms (plus or minus 150 kg) of weapon-grade plutonium", sufficient for 138 to 213 nuclear warheads, it says. However, as of now, not all the material has been converted into nuclear warheads.
According to FAS, India has approximately 160 nuclear warheads in its stockpile and will need more to arm the new missiles. The corresponding figures for Pakistan are 165; China 350; the US 5,428 and Russia 5,977.
India's source of weapon-grade plutonium has been the Dhruva reactor at Bhabha Atomic Research Centre complex in Mumbai. The report says that the country has plans to significantly expand its plutonium production capacity by building at least one more reactor.
According to FAS, while India's "primary deterrence relationship" is with Pakistan, its nuclear modernisation indicates that it is putting increased emphasis on its future strategic relationship with China.
A super secret base named INS Varsha is under construction at Rambilli village, about 50 km from Vishakhapatnam, with numerous tunnels into a mountain, large piers and support facilities for nuclear submarines.
For more news update stay with actp news

Android App

Facebook

Twitter

Dailyhunt

Share Chat

Telegram

Koo App