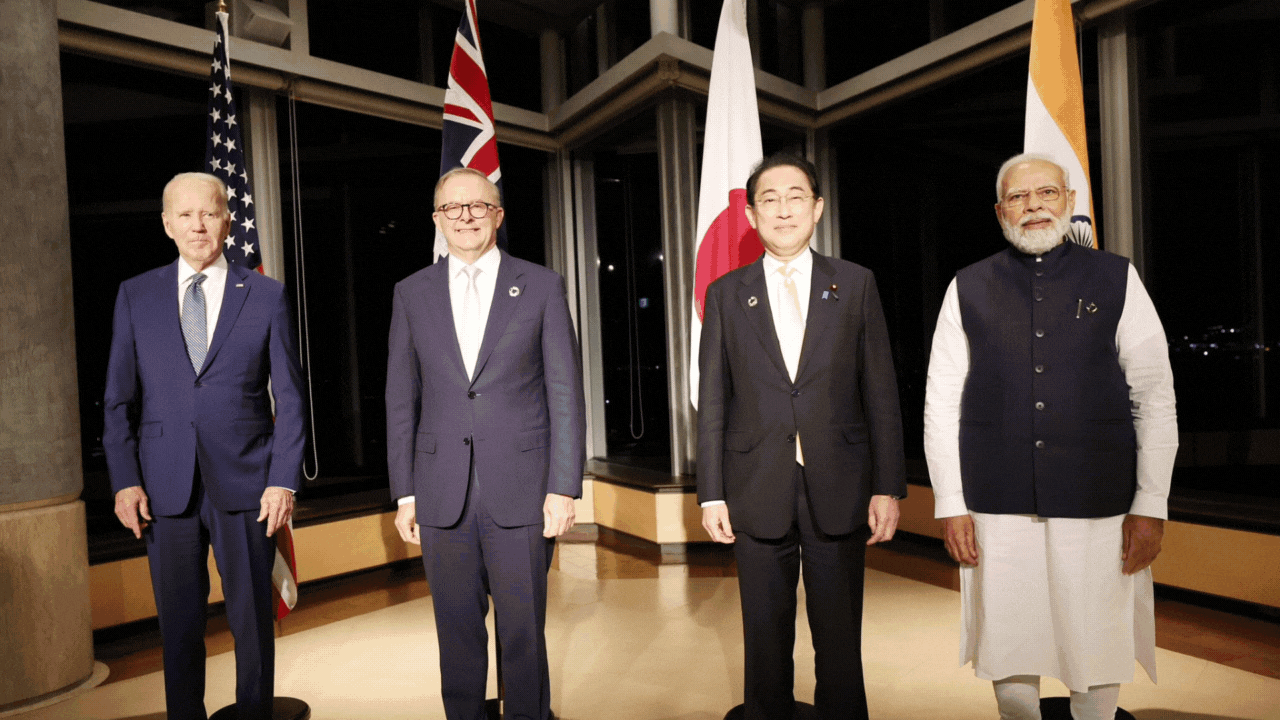 New Delhi will host a meeting of the Quad, a regional partnership that comprises Japan, India, US and Australia, early next year as the group looks to counter China's growing assertiveness in the Indo-Pacific region.
"We discussed Quad at some length today," India's external affairs minister Subrahmanyam Jaishankar told reporters at a joint briefing with Australian counterpart Penny Wong in New Delhi on Tuesday."There are a broad range of issues we are working on," he said, adding that there is an "inclination to push the envelope to find new convergence and fresh areas of cooperation."
Australia and India held the second 2+2 Ministerial Dialogue and discussed intelligence sharing on shipping and military activities along with trade and investments.
Separately, the two nations also agreed to jointly map the Indian Ocean sea floor which is critical for submarine operations and work out formal arrangements for air-to-air refueling, according to a statement from India's defense ministry.
In April 2022, the two countries also signed the precursor on the economic cooperation and trade agreement, with Australian prime minister Anthony Albanese expected to visit India next year to sign the economic agreement.