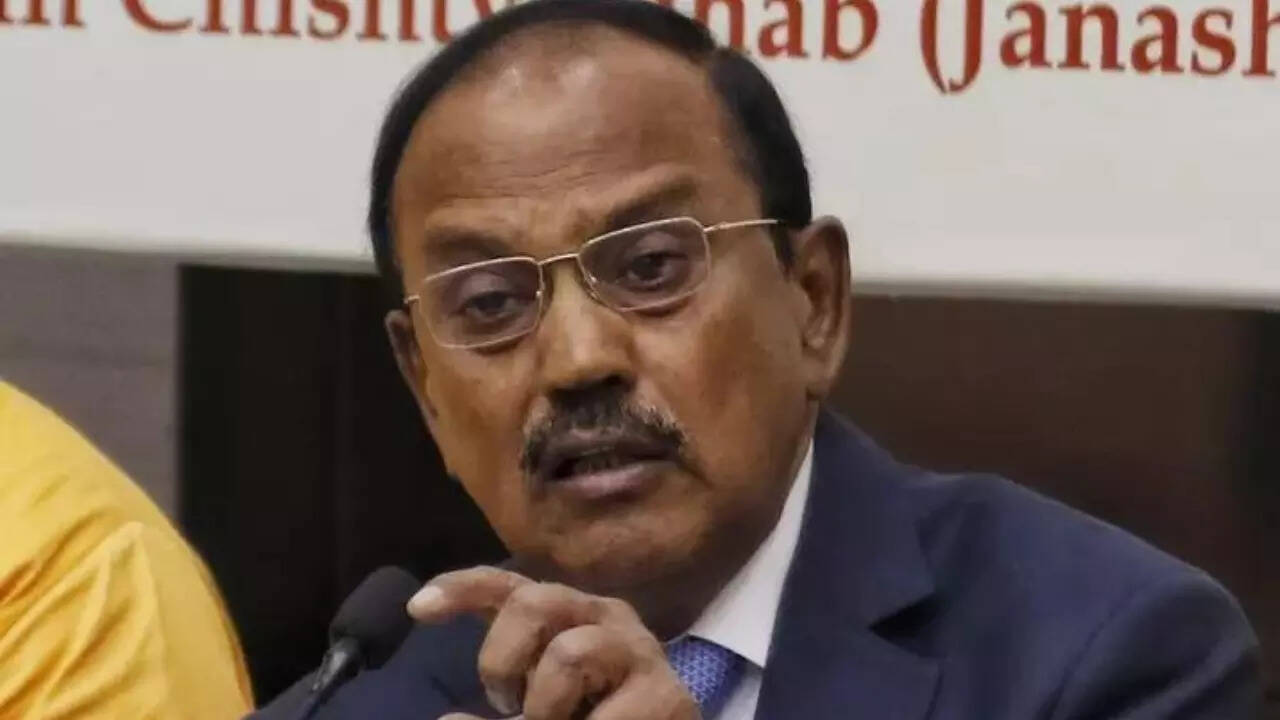 NEW DELHI: National Security Advisor Ajit Doval on Saturday said India would not have been partitioned if Netaji Subhas Chandra Bose was there at that time as he had the audacity to fearlessly challenge the British.
Delivering the first Netaji Subhas Chandra Bose Memorial Lecture organised by Assocham, Doval said, "The seed, the idea that came to his (Bose's) mind was 'I will fight the British, I will not beg for freedom. It is my right and I will have to get it'."
He said Bose not only wanted to end political subjugation but felt that political, social, economic and cultural mindset of people has to be changed and "they should feel like free birds in the sky".
"India would not have been partitioned if Subhas Bose was there. Jinnah said I can accept only one leader and that is Subhas Bose," the NSA said.
During his address, Ajit Doval delved into various aspects of Bose's life and noted that he even had the audacity to challenge
Mahatma Gandhi
. But at the same time, he noted that Bose had a deep respect for Gandhi.
"In Indian history, there are very few parallels or in global history where people had the audacity to sail against the current — and not an easy current. It was the current of the mighty British empire," he said. "Bose possessed audacity like no other. He had the courage to challenge the prevailing powers, regardless of the consequences. His audacity was evident throughout his life, from his journey to London for the ICS to his escape from India during detention," he added.
Citing the remarks of former British PM Clement Attlee, under whom India got Independence, Doval said Netaji's appeal among Indian armed forces was also one of the reasons why the British thought of quitting.
The NSA said history has been unkind to Bose. Therefore, the creation of a museum in Red Fort and an Island being named after Netaji in Andaman and Nicobar are part of an effort by PM Narendra Modi to create a new psyche in the country, he said.
Reacting to his remarks, Congress general secretary Jairam Ramesh accused Doval of distorting history.