Read Time:
2 Minute, 28 Second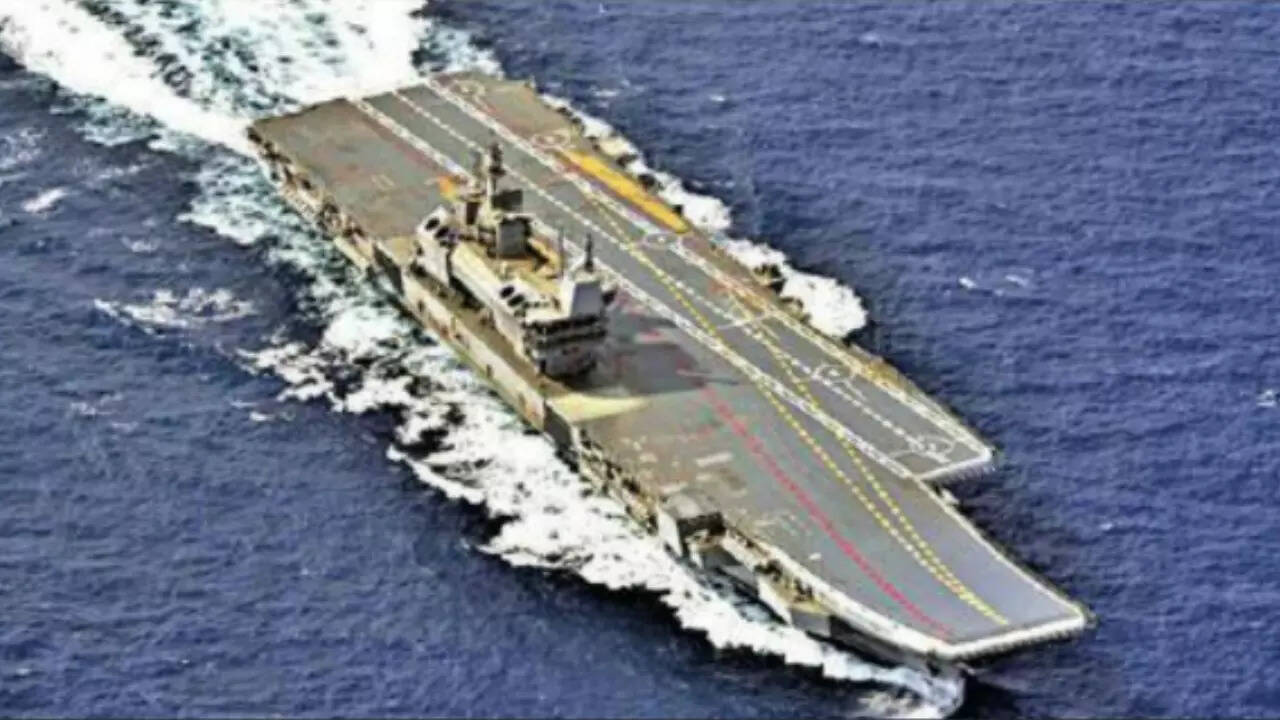 NEW DELHI: The senior naval commanders' conference will this time kick off on board the new indigenous aircraft carrier INS Vikrant in the Arabian Sea off Goa, with defence minister Rajnath Singh in attendance, on March 6.
The Navy brass will review the country's maritime security and operational preparedness, especially in the Indian Ocean Region (IOR) where there is expanding China-Pakistan collusiveness, as well as policy, modernisation plans and the roadmap ahead.
Fighter jet trials had begun from the 45,000-tonne INS Vikrant on February 6, with both the Russian-origin MiG-29Ks and the indigenous naval light combat aircraft landing on its sprawling deck, in a major step towardsmaking the carrier fully operational and combat-ready by the end of this year.
India has been without an operational aircraft carrier for almost three years now. The older 44,500-tonne INS Vikramaditya, acquired from Russia a decade ago, is now finally undergoing advancedsea trials to become operational after a major refit-andmaintenance cycle.
With already the world's largest navy with 355 warships and submarines, China is now fast building its fourth aircraft carrier after 'launching' its third carrier, the 80,000-tonne Fujian, in June last year.
For more news update stay with actp news

Android App

Facebook

Twitter

Dailyhunt

Share Chat

Telegram

Koo App