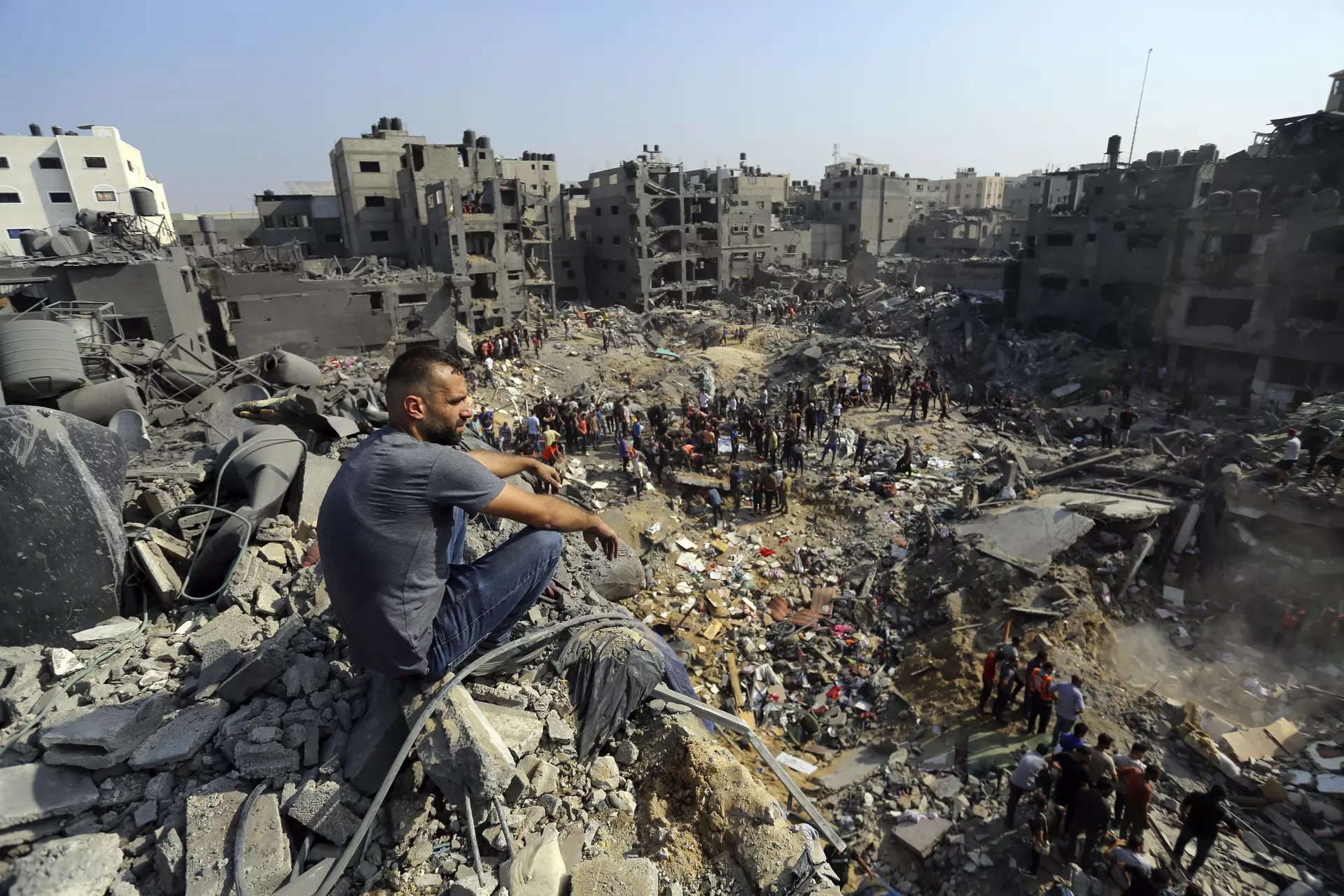 UNITED NATIONS: India has welcomed efforts for humanitarian pauses in the Israel-Hamas conflict as well as efforts by the international community aimed at de-escalation and delivery of urgent humanitarian assistance to the people of Palestine.
Speaking in the Informal meeting of the plenary in the UN General Assembly on a briefing on the humanitarian situation in the Gaza Strip, India's Permanent Representative to the UN Ambassador Ruchira Kamboj on Monday stressed that the message from the Indian leadership has been "clear and consistent".
"India welcomes all efforts by the international community that strive towards the de-escalation of conflict and enables the delivery of urgent humanitarian assistance to the people of Palestine," Kamboj said.
"We are firmly opposed to terrorism in all its forms and manifestations, clearly against violence and are on the side of adherence to international humanitarian law and ensuring that further escalation is prevented, Humanitarian aid delivery continues, all hostages are released unconditionally and all parties work towards an early restoration of peace and stability," she said.
Kamboj underlined that towards this, "We also welcome efforts for humanitarian pauses."
Last week, the UN Security Council called for urgent humanitarian pauses and corridors throughout Gaza to allow unhindered humanitarian access in the strip, finally overcoming deadlock and adopting a resolution in the month-long Israel-Hamas conflict.
The 15-nation Council adopted a resolution last Wednesday that called for the immediate and unconditional release of all hostages held by Hamas and other groups, especially children, as well as ensuring immediate humanitarian access.
The Malta-drafted resolution was adopted with 12 votes in favour, none against and three abstentions from Russia, the United Kingdom and the United States.
The adoption of the resolution came after four failed attempts last month in the Council to take action on allowing humanitarian access in the Israel-Hamas conflict that broke out after the militant group attacked Israel on October 7.
Kamboj underlined India's consistent position of achieving a just, peaceful and lasting solution to the Israel-Palestine issue. "India has always advocated the resumption of direct negotiations towards establishing a sovereign, independent and viable state of Palestine, living within secure and recognized borders side by side at peace with Israel," she said.
Kamboj underlined India's commitment to providing humanitarian aid to the people of Palestine, including delivering 70 tons of disaster relief materials. These include 17 tonnes of medicines and medical supplies in two tranches, adding that India's humanitarian support will continue.
Similarly, India continues to play an active role as a member of the Advisory Commission of the United Nations Relief and Works Agency for Palestine Refugees in the Near East, she said.