Read Time:
2 Minute, 3 Second
The Jab We Met re-release on Valentine's Day 2023 has been a stupendous success. The confirmation comes from Shemaroo's owner Ketan Maru who spoke to us this afternoon about the success of 'Jab We Met', which re-released on Valentine's Day this year, 16 years after its original showing in 2007. ETimes has it FIRST and EXCLUSIVE that PVR and INOX who screened this Imtiaz Ali film have made about Rs 1.5 crores until now and Shemaroo has obtained nearly Rs 40 lakhs from it. These encouraging numbers have come in from single shows at the INOX and PVR properties since February 14.
"Yes, our share was to the tune of Rs 40 lakhs. We are naturally very happy," Maru, whose company has been a distributor (negative-right holder) for all Shree Ashtavinayak Cine Vision Films, added. Ashtavinayak Cine Vision was the original production company behind Jab We Met.
So what went in the film's favour? "Everything. In fact, we are all the more happy because the idea to release it on Valentine's Day Special stemmed during one of my casual conversations with PVR's Mr Thomas," Maru revealed. And the fact that the tickets were priced at Rs 112 and above, made everyone dash to the theatres; the 'Housefull' board in many plexes was a sight to behold.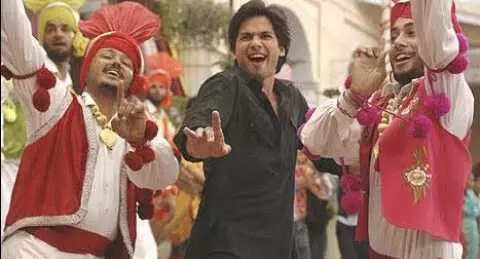 But Maru quickly asserted, "You need to understand that today's cinema is not connecting with our sensibilities. Certain very intellectual films are being made but only some of those really excite you. What we need are stories with emotion. Now tell me, where do I produce the emotion from when there are no mothers, fathers and villains in the films? There are no confrontation scenes with power-packed dialogues, there are no scenes of tragedy, there are no scenes of separation, there are no scenes of reunion. How will the Indian sensibilities be catered to? They are just not catered to and see the haalat of the industry today," Maru signed off, but not before adding, "Remember Kareena's family in 'Jab We Met'? That chaos when she runs away from home? That sick being tapped on the ground by Dara Singh when Shahid is dancing his heart away on 'Nagada'?"
Is there a need to add that the film starred Shahid Kapoor and Kareena Kapoor? Wasn't it an unforgettable film?
For more news update stay with actp news

Android App

Facebook

Twitter

Dailyhunt

Share Chat

Telegram

Koo App