Read Time:
1 Minute, 39 Second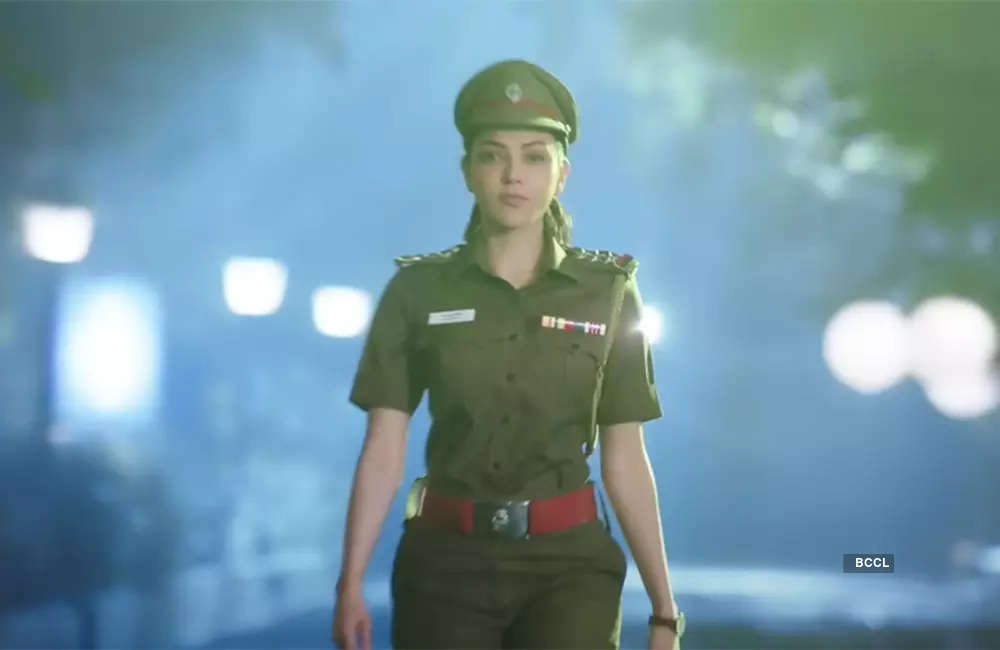 Ghosty Movie Synopsis:
An inspector embarks on a mission to track down a gangster who was once in her father's custody several decades ago. However, her quest leads to a string of absurd events that not only jeopardise her mission but also put her life in danger.
Ghosty Movie Review: The Tamil film industry is in need of fresh talent to revive the dearth of comedians, and director Kalyaan's Ghosty falls short of being even a passable horror comedy. Despite featuring big names like Kajal Aggarwal, Yogi Babu, KS Ravikumar, and Urvashi, the movie fails to engage the audience due to its ineffective one-liners and absurd situations.
The story revolves around Inspector Aarti, who accidentally kills an innocent youngster while in pursuit of a deadly gangster, Daas. Meanwhile, three aspiring filmmakers are introduced, whose lives are turned upside down after inhaling a dangerous liquid from a laboratory. What follows are a series of weird events that disrupt Aarti's life, culminating in the reveal of a small girl who escaped from a mental asylum.
The film's poorly written plot proves that even a star-studded cast cannot save a badly written movie. Most of the jokes fall flat, and the situational comedies lack realism. Although the story has potential with the addition of the small girl as a surprise element, the absence of any genuine scare factor makes the film fall short of being a horror thriller.
The actors' performances also disappoint, as most of the emotions appear forced, making it challenging to connect with the movie's world. However, the background score does uplift certain sequences. Still, the staging comes off as amateurish and fails to engage the audience.
Overall, Ghosty is another Tamil film that fails to do justice to the horror-comedy genre, and it's high time the industry realises the need for fresh talent to revive the genre.
For more news update stay with actp news

Android App

Facebook

Twitter

Dailyhunt

Share Chat

Telegram

Koo App