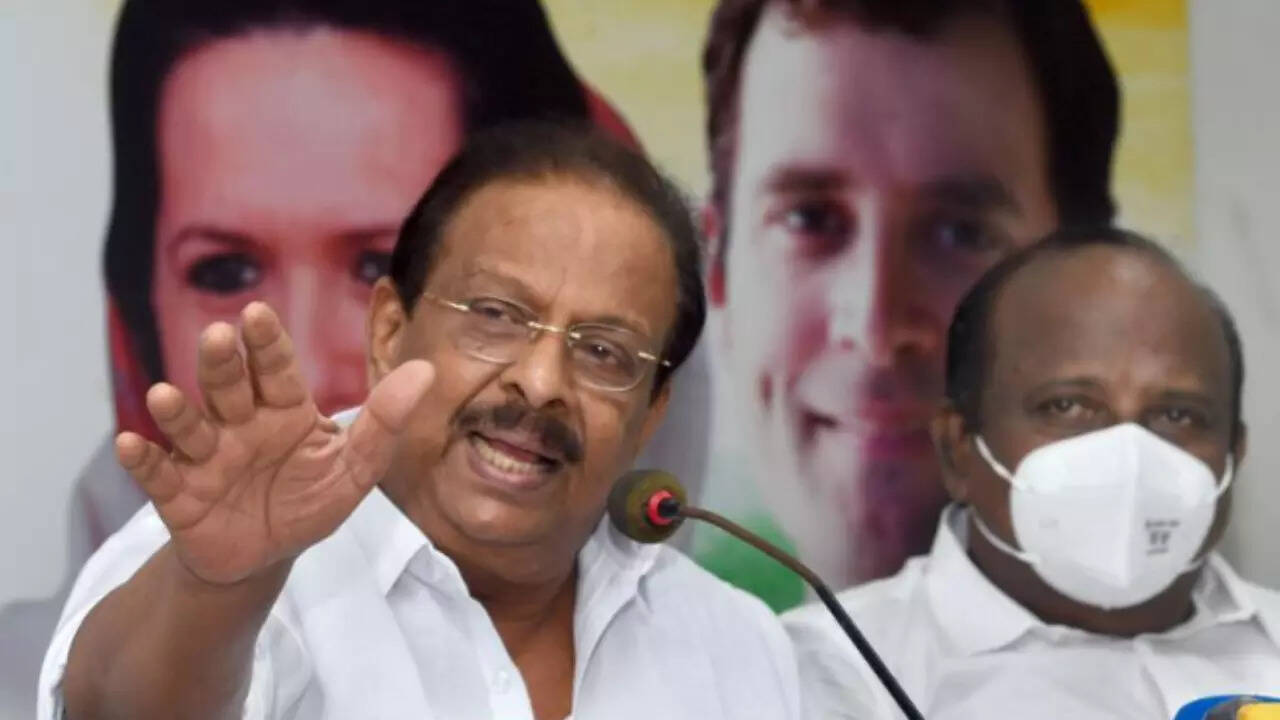 THIRUVANANTHAPURAM: CPM state secretary MV Govindan has alleged that Kerala PCC president K Sudhakaran was present at fake antique dealer Monson Mavunkal's house when a minor girl was sexually assaulted by Mavunkal. A Pocso court had on Saturday sentenced Mavunkal to life imprisonment for raping the girl.
Citing a report that appeared in party mouthpiece 'Deshabhimani' on Sunday at a press conference, Govindan said the survivor has said this to crime branch officers and that the agency has summoned the KPCC president based on her statement.
"The child herself has confirmed Sudhakaran's presence at the place where she was sexually assaulted by Mavunkal. This was what I came to know from media reports. The girl has given a statement to the crime branch that Sudhakaran did not intervene to stop the crime despite her pleas," said Govindan.
"If there is enough evidence against Sudhakaran in the Pocso case, a case will be filed against him," said the CPM state secretary.
Meanwhile, the crime branch investigation team clarified on Sunday that Sudhakaran has been summoned in connection with the financial fraud case, and not the Pocso case. Mavunkal had allegedly duped several people of lakhs of rupees making various promises. One of the complainants has told the cops that Sudhakaran was sitting beside Mavunkal when the latter demanded Rs 25 lakh from him on the promise of getting his work done. "He has been summoned in the cheating case and the details were submitted before the high court," said an official source.
Refuting Govindan's claims, Mavunkal's lawyer MG Sreejith said the survivor has not made any statements against Sudhakaran. "Sudhakaran's name was not mentioned in the FIR. The survivor did not refer to his name in her detailed statement or in the statement given under Section 164 before the magistrate," said Sreejith. He added that Sudhakaran's name did not figure in the statements of the 22 witnesses who appeared in support of the prosecution as well.
The agency had arraigned Sudhakaran as an accused in the cheating case in the first week of June.